'Seeing aftermath of  Ukraine war,' S Jaishankar meets Lavrov in Moscow
9 November, 2022 | Riya Girdhar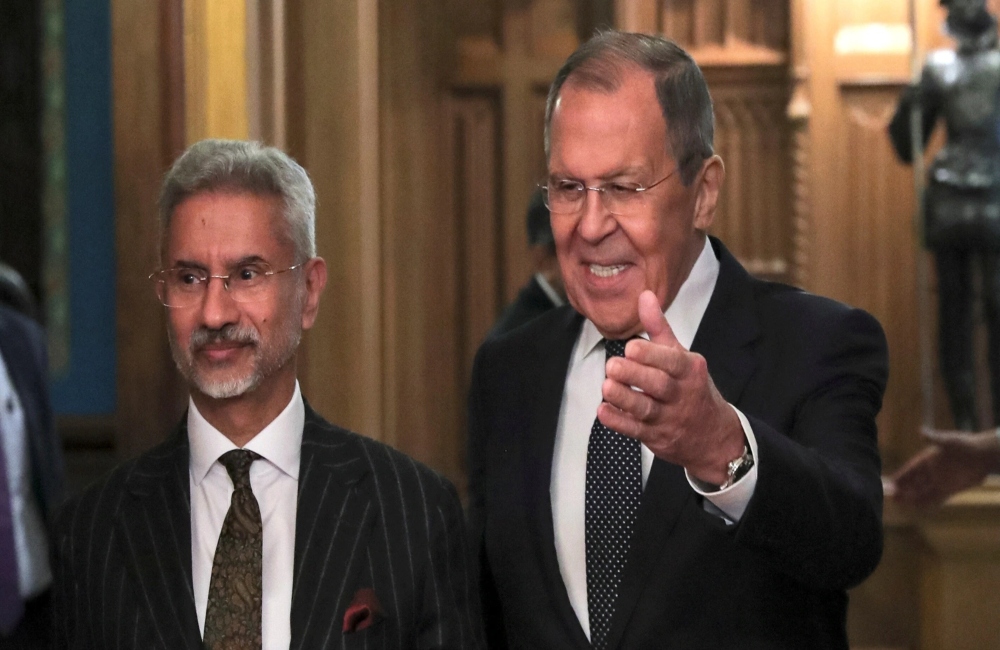 S Jaishankar, the External Affairs Minister, arrived in Moscow on Monday. He and his Russian counterpart, Sergey Lavrov, have met four times since the conflict in Ukraine began in February.
External Affairs Minister S Jaishankar and his Russian counterpart Sergey Lavrov met in Moscow on Tuesday to discuss a variety of bilateral, regional, and global issues of mutual interest in the midst of the Ukraine conflict.
"Today's meeting is dedicated to assessing the state of our bilateral cooperation and exchanging perspectives on the international situation and what it means for our respective interests." "We'd be discussing how we can best achieve our common goals," Jaishankar said at a press conference, according to sources.
Prime Minister Narendra Modi has spoken with Russian President Vladimir Putin and Ukrainian President Volodymyr Zelensky several times since the conflict in Ukraine began in February.
"Our governments have maintained strong and ongoing contacts at various levels." PM Modi and President Putin met in Samarkand in September, and our defence ministers spoke," Jaishankar said.
In a phone conversation with Zelensky on October 4, Modi stated that "no military solution" is possible and that India is willing to contribute to any peace efforts.
On September 16, Modi told Putin during a bilateral meeting in the Uzbek city of Samarkand that "the era of today is not one of war."
"We discussed international issues." The main feature was the Ukraine conflict. As the Prime Minister told Russian President Vladimir Putin, this is not a time for war. "The global economy is simply too interconnected for significant conflict anywhere not to have significant consequences elsewhere," Jaishankar said in Moscow.
India has yet to condemn Russia's invasion of Ukraine, arguing that the crisis must be resolved through diplomacy and dialogue.
"We are now witnessing the aftereffects of the Ukraine conflict." There are also the more persistent issues of terrorism and climate change, both of which disrupt progress and prosperity," the EAM added.
Jaishankar also stated that the talks would address both the global situation and specific regional concerns. "In an increasingly multipolar and rebalanced world, India and Russia engage each other." "Our relationship has been exceptionally stable," the minister said.
In addition to discussing the negative effects of the Covid-19 pandemic and the Ukraine conflict, Jaishankar discussed terrorism and climate change challenges.
"In terms of the international situation," he said, "the last few years of the Covid pandemic, financial pressures, and trade difficulties have all taken their toll on the global economy."
"We coordinate our actions in international organisations such as the UN Security Council, where India is now a non-permanent member… all of this enriches our agenda, and I am confident that we will have a good conversation about all of this today," Lavrov said.
With the changes taking place in the international community, Lavrov believes it is critical to compare "our notes, our assessments integrally on how we are going to work on the goals set by the Russian President and the Prime Minister of India on the economy, trade, investments, and technology sphere."