Shashi Tharoor trolled for praising former Pak President Pervez Musharraf
5 February, 2023 | Amish Mahajan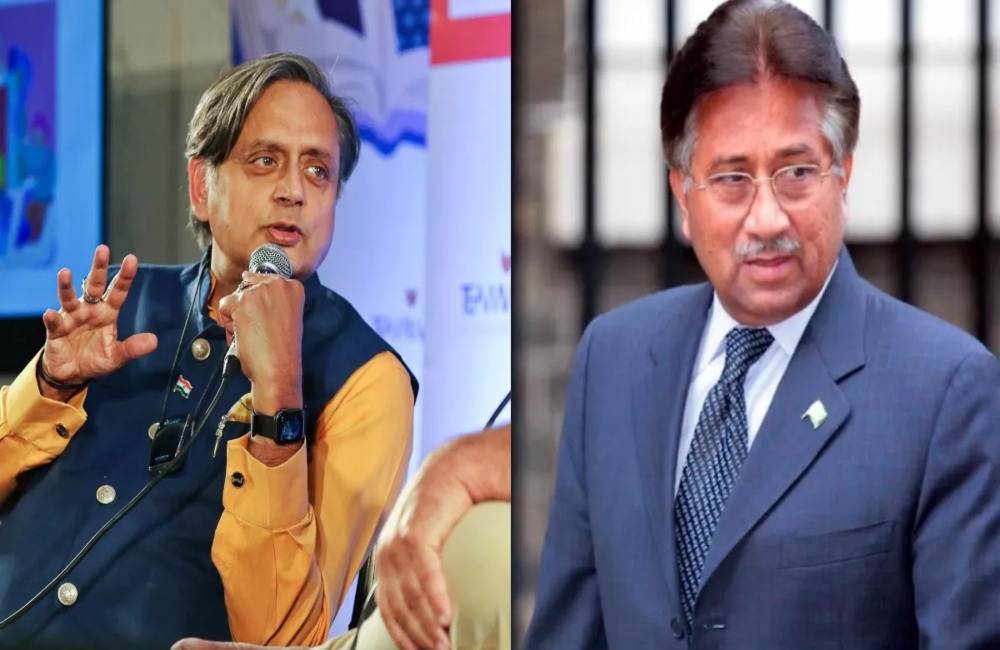 Reacting to the demise of Pervez Musharraf, Shashi Tharoor said that though Musharraf was an implacable foe of India, he became a real force of peace between 2002 and 2007.
Senior Congress leader Shashi Tharoor, who is often in controversies, has once again made a controversial tweet. Expressing condolences on the death of former Pakistan President Pervez Musharraf, Shashi Tharoor described him as a force of peace. Because of this tweet, he is now being trolled fiercely on social media.
Some users have disliked his tweet. People reminded Shashi Tharoor that the Kargil war occurred because of Pervez Musharraf. People believe that in the guise of expressing condolences, Shashi Tharoor has praised Pervez Musharraf too much, which is incorrect.
Tharoor tweeted, "Pervez Musharraf, Former Pakistani President, Dies of Rare Disease": once an implacable foe of India, he became a real force for peace 2002-2007. I met him annually in those days at the @un &found him smart, engaging & clear in his strategic thinking. RIP
Responding to the tweet, BJP spokesperson Shehzad wrote, "Pervez Musharraf- architect of Kargil, dictator, accused of heinous crimes – who considered Taliban & Osama as "brothers" & "heroes" – who refused to even take back bodies of his own dead soldiers is being hailed by Congress! Are you surprised? Again, Congress ki pak parasti!
One user wrote, "Looking at your glowing tribute, it seems like a loss not only for Pakistan but also for the Indian National Congress." While targeting Shashi Tharoor, another user wrote, "Saddened to hear about the demise of former Congress President Pervez Musharraf."
Pervez Musharraf, 79, was suffering from amyloidosis, a rare disease caused by a build-up of abnormal proteins called amyloid in organs and tissues throughout the body. Musharraf was born on August 11, 1943, in Delhi. He assumed the position of Chief Executive following the imposition of martial law in the country in 1999 and served as the President of Pakistan from 2001 to 2008.