Shots fired, emergency declared in Sri Lanka as president flees country
13 July, 2022 | Riya Girdhar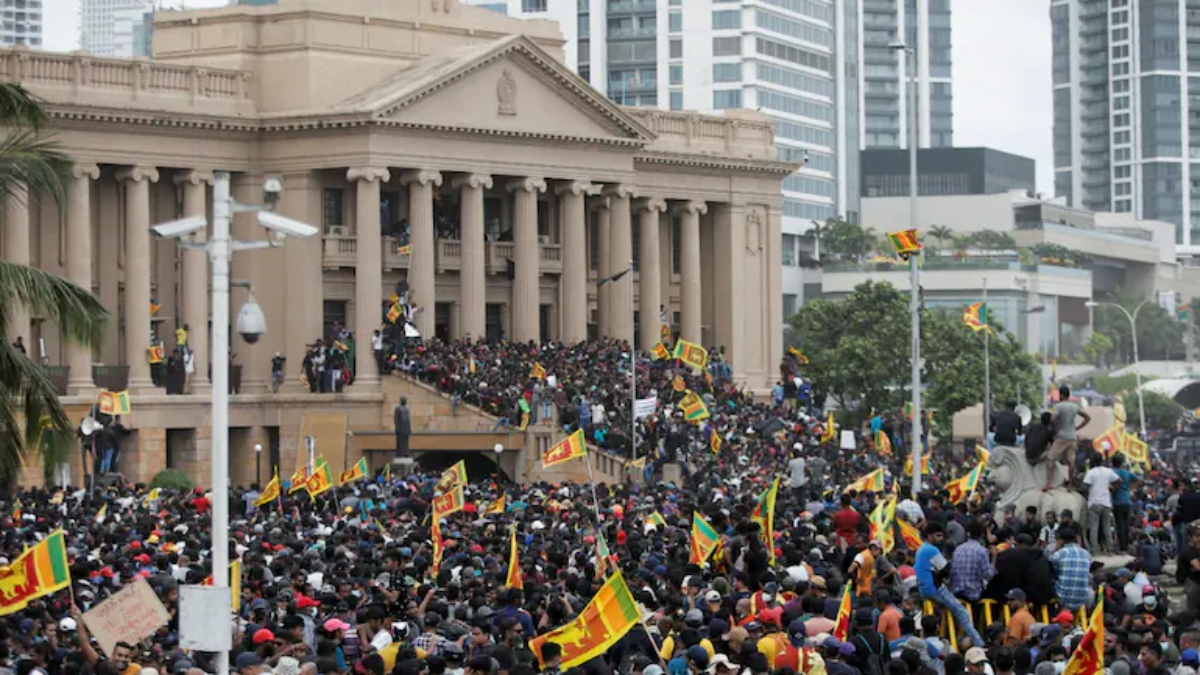 Furious demonstrators invaded Prime Minister Ranil Wickremesinghe's Colombo residence, calling for him to step down like President Gotabaya Rajapaksa.
After embattled president Gotabaya Rajapaksa fled late Tuesday night to the Maldives, the Sri Lankan government imposed a state of emergency, according to AFP, which cited sources in prime minister Ranil Wickremesinghe's office.
According to sources cited by the PM's media secretary, Dinouk Colombage, "the prime minister, in his capacity as acting president, has proclaimed a state of emergency (countrywide) and enforced a curfew in the western province."
After a crowd of enraged citizens stormed the PM's mansion in Colombo on Wednesday morning to demand that he too resign, new protests broke out in the crisis-ridden island nation. Images posted by the news agency ANI showed thousands of people scaling compound walls while completely unaware that security personnel were firing tear gas rounds.
Aerial patrols by security forces have also started to keep an eye on the situation.
On one ANI video, there are numerous gunshots that resemble gunshots.
Some of the demonstrators begin to go toward the gunshots as the shots ring out, while others begin to move away nervously while glancing back over their shoulders. A few protesters are seen escaping from an unidentified house in the footage as it pans to them.
The veteran Sri Lankan leader Wickremesinghe, who was sworn in in May with the intention that he would end this situation, has been dubbed a "failed prime minister" by protesters.
Gotabaya Rajapaksa is anticipated to step down from his position later today after clinging to power for months despite increasingly violent and desperate demonstrations.