Should India allow Bilawal Bhutto Zardari After Poonch Terror Attack?
21 April, 2023 | Anupam Shrivastav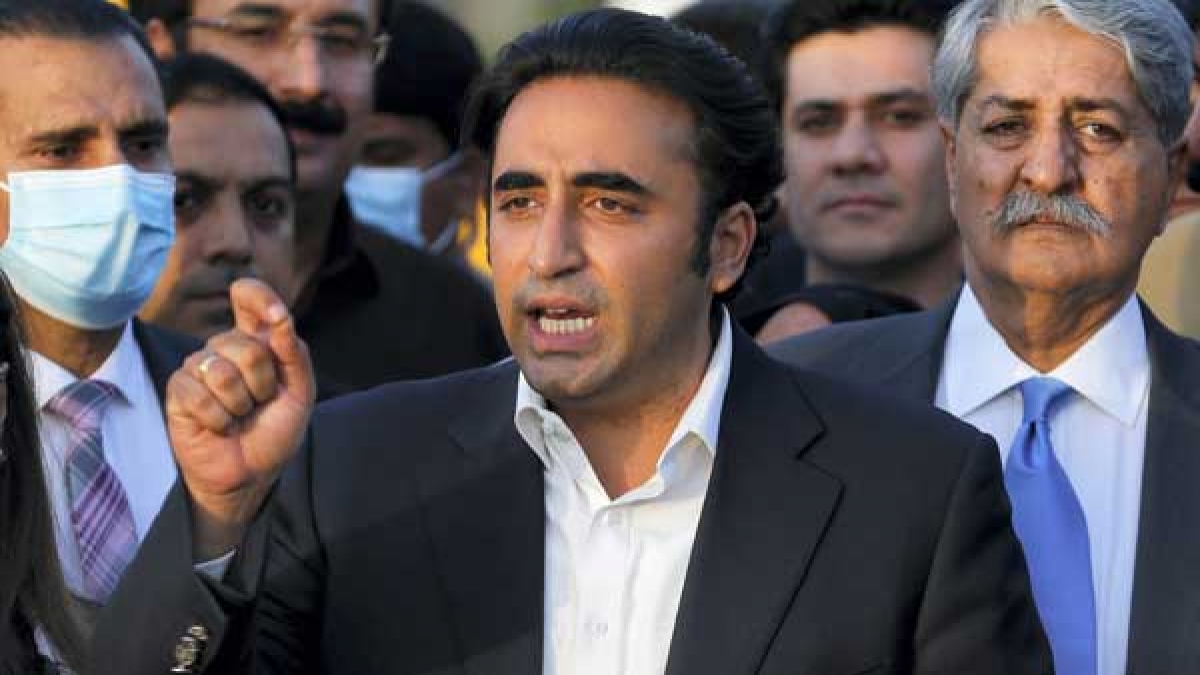 The attack comes at a crucial juncture when Bilawal Bhutto Zardari's arrival in India is already overshadowed by his past statements on Kashmir.
Pakistan on Friday announced Foreign Minister Bilawal Bhutto Zardari's trip to India for the scheduled meeting of Shanghai Cooperation Organization member states at Goa on 4-5 May. Pakistan Foreign Ministry spokesperson Mumtaz Zahra Baloch highlighted country's commitment to SCO Charter & processes. However hours before this announcement was made, India suffered a fatal terrorist attack in the Poonch district of Jammu & Kashmir.
A military truck carrying Indian Army soldiers was targeted by Pakistan based outfit PAFF that has close links to Jaish-E-Mohammed, a banned UN designated terrorist organization. The terrorists fired several rounds of armor piercing bullets and grenades to target the vehicle which led to the death of 5 Jawans. A massive manhunt was launched by Indian Army in order to neutralize the terrorists in the area. At the time of writing this opinion piece, an 8 member NIA team has already reached the incident site to probe the conspiracy hatched by Pakistan backed terrorists.
Bilawal Bhutto will misuse SCO platform to further Kashmir bogey
The attack comes at a crucial juncture when Bilawal Bhutto's arrival in India is already overshadowed by his past statements on Kashmir. Interestingly, Pakistan is desperately trying to derail the series of G20 meetings that are supposed to happen in Srinagar later next month. It has also come to light that Pakistan is trying to push terrorists to pull out terror attacks in the valley in a bid to create fear and panic that threatens the peace and stability in the Union Territory.
On 7th October 2022 Bilawal tried to internationalize the issue with German Foreign Minister Annalena Baerbock. This also led to German Foreign Minister calling for UN intervention on the Kashmir issue.
Hosting Bilawal Bhutto Zardari in India will send a wrong message to the world
Pakistan's long history of resorting to violence every time there's a face to face meeting between two sides dates back to Kargil War, when Pervez Musharraf deviously captured heights while India extended its hand of friendship. Another instance when this got repeated was when Prime Minister Modi made a surprise stopover at Lahore to meet Nawaz Sharif while days after this meeting Pathankot terror attack took place.
More importantly, every time there's an attempt by Pakistani civilian leadership to engage India, Pakistani ISI carries out deadly terror attacks targeting Indian Forces. Poonch terror attack before announcement of Bilawal Bhutto's visit is a no coincidence but a planned strategy by Pakistani establishment to put spotlight on Kashmir.
What is People's Anti-Fascist Front?
People's Anti Fascist Front the organization behind fresh attack, has been active in the region for quite sometime and gets active support from Pakistan Army. The organization has regularly issued threats to Government as well as the Indian Army since its inception in 2019, while carried out killings of civilians as well as political leaders in Jammu & Kashmir.
Given its notoriety, the terror outfit was banned by the Home Ministry in January this year. On 3rd June 2021 PAFF assassinated BJP leader Rakesh Pandita and later they attacked Army at Rajouri. On 11th October, PAFF took responsibility of attack in Mendhar when 9 Indian Army soldiers lost their lives. On 3rd October 2022 IPS officer Hemant Kumar Lohia was also killed by PAFF at the same time when Home Minister Amit Shah was on a tour of Jammu & Kashmir.
MEA says "not be appropriate to focus on a particular member"
Ministry of External Affairs while answering a question about Bilawal Bhutto's upcoming visit clarified that it was not appropriate to comment on the participation of a particular member country. However, MEA spokesperson Arindam Bagchi also added "Regarding the request for bilateral meetings, I think, it is premature. Let's see the full participation. Usually, EAM does try to hold as many bilateral meetings as it can on the margins of such kinds of multilateral meetings. You saw that on the occasion of the G20 Foreign Minister's' meeting,"