SL Protests: Lankans in US held protests against Gotabaya Rajpaksa's son
17 July, 2022 | Pravina Srivastava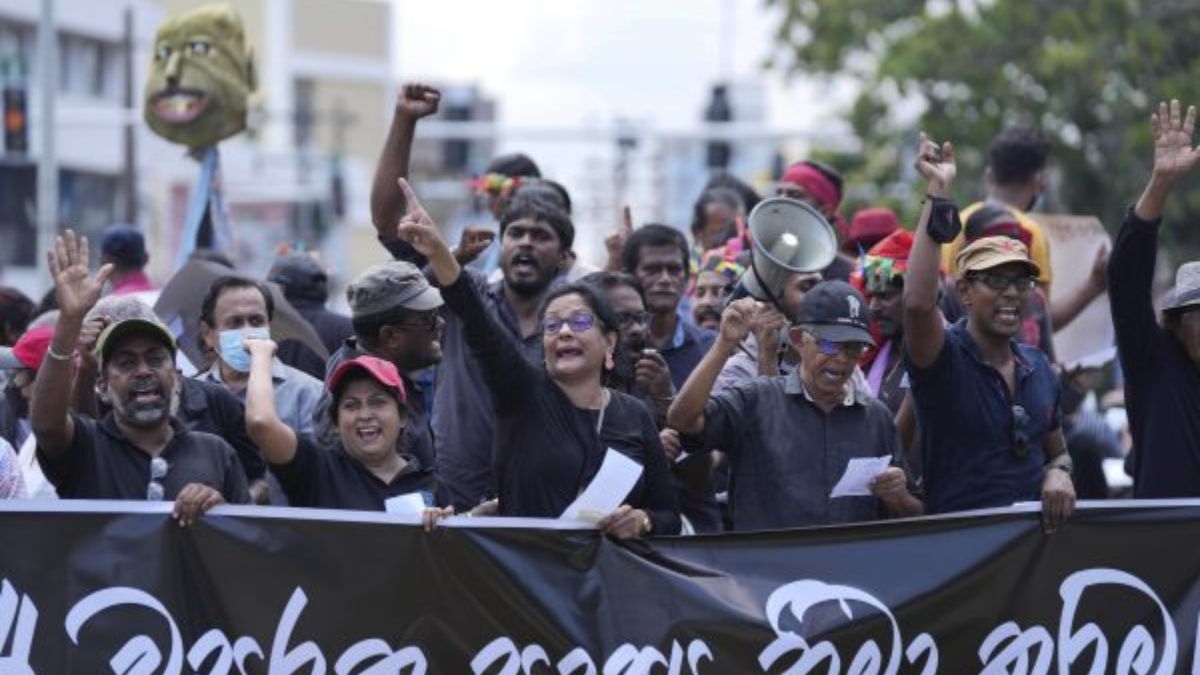 Outside the Los Angeles house of Manoj Rajapaksa, the son of ex-president Gotabaya Rajapaksa, a small group of Sri Lankan protesters in the US had assembled
Outside the Los Angeles house of Manoj Rajapaksa, the son of ex-president Gotabaya Rajapaksa, a small group of Sri Lankan protesters in the US had assembled, yelling slogans to urge his father to come home after fleeing to Singapore.
According to The Sunday Morning, the demonstration happened before Rajapaksa announced his resignation on July 13. The demonstrator claimed that President Gotabaya had to vacate his office and that the money he is in possession of is Sri Lankan money that has to be returned.
Protesters said, "We're in the Sunland section of Los Angeles. We are standing in front of Manoj Rajapaksa, Gotabaya Rakapaksa's son. He purchased this opulent mansion with the money he stole from Sri Lankan citizens."
They further went on to say "We own this money. This is our land. There aren't many of us here today, but if your father doesn't vacate his office, thousands of us will show up, the protesters had said."
Manoj Rajapaksa has not been politically active, and his life in the US is not connected to his father's politics, according to Sri Lankan Twitter users who denounced the demonstration.
As per reports, Manoj Rajapaksa reportedly had numerous homes inside the US when he first came, despite protesters' claims to the contrary.