Smriti Irani Lauds India Govt Endevaours for India's Success at Olympics
20 December, 2022 | Pranay Lad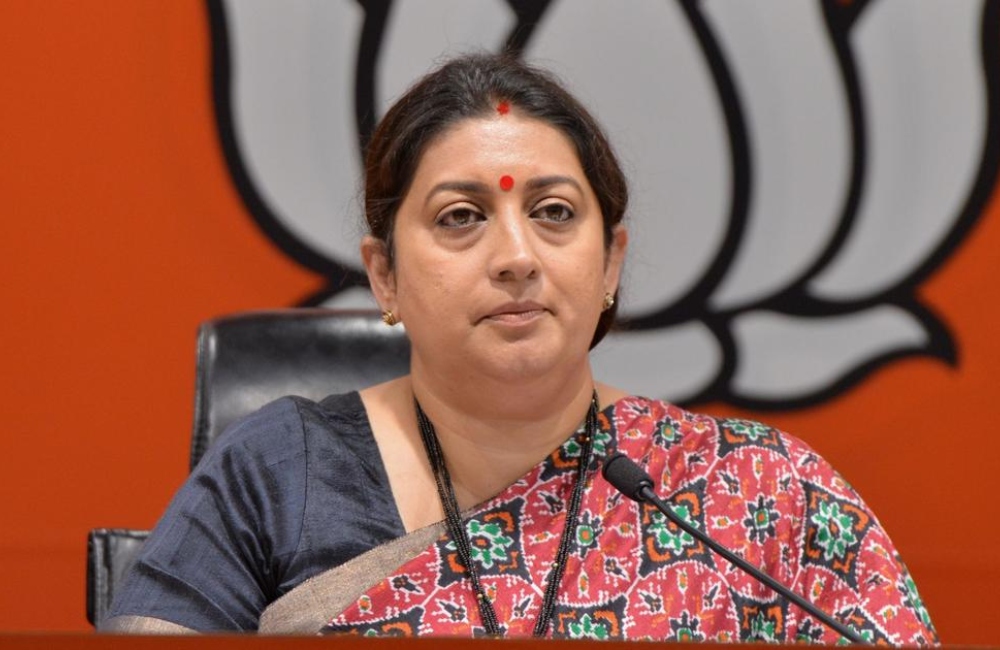 While addressing a press conference, Union Minister Smriti Irani extolled the Modi-led government for its initiatives which have translated into success in sports.
The Union Minister praised the efforts of the BJP-led government, noting that the ongoing promotion of sports has helped athletes succeed on the world stage. She discussed the nation's achievements at the Tokyo Olympics, where Neeraj Chopra won India's first individual athletics goal and the Paralympic team captured a record 19 medals.
"India's performance at the Olympics, when it won its first gold medal in athletics, was made possible by the Center's support. The 19 medals in the Paralympics show that even our talented young people with disabilities can bring honour to the nation "Smriti Irani said.
The Minister also used the women's national hockey team as an illustration. This squad has improved since finishing fourth at the Olympics, narrowly missing a historic third place finish, and winning a bronze medal at the Commonwealth Games.
Smriti Irani brought up the TOPS (Target Olympic Podium Scheme), a program that has helped top Indian athletes train while compensating them with INR 5 lakhs a year for their efforts.
"The nation witnessed how the women's hockey team once again took home victories. Over a thousand Khelo India locations have been established nationwide by PM, helping to enhance athletic abilities. With TOPS, more than 300 athletes will receive incentives totaling Rs 5 lakhs each year for the next 8 years "the Union Minister added.
India's women's hockey team defeated Spain 1-0 to claim the FIH Nations Cup. Additionally, they reserved a spot in the 2023–24 FIH Pro League, which will be the ideal lead-up to the 2024 Olympics.