Solar Eclipse 2022: All the details here
25 October, 2022 | Pranay Lad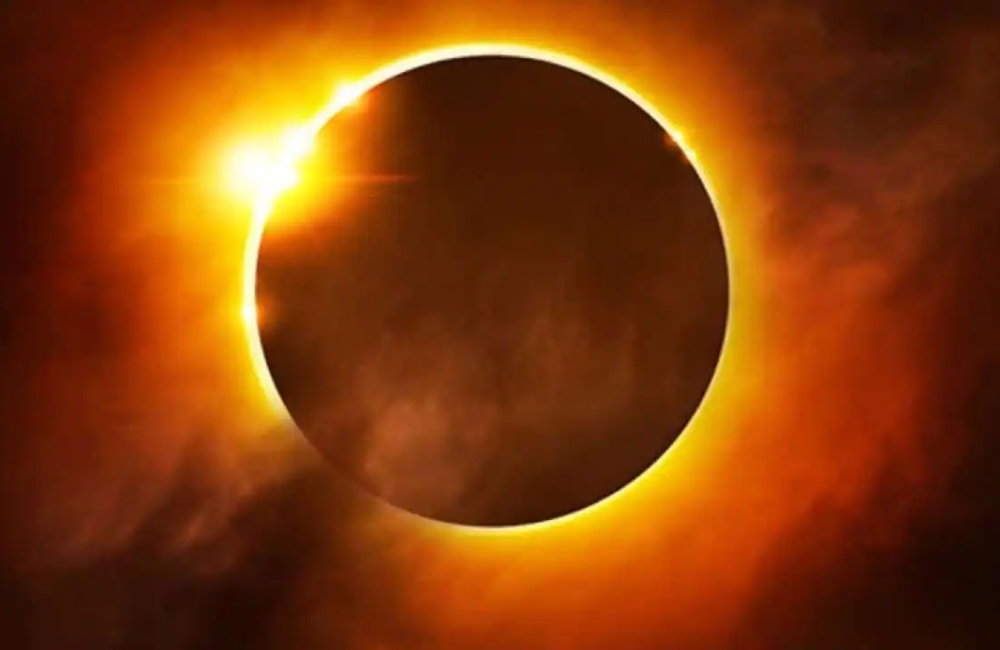 Surya Grahan 2022: The eclipse will be visible in the majority of the nation. Discover the date, duration, timings for each city, where and when to watch, and other information within.
A partial solar eclipse will be observed from India after Diwali on October 24 and will be viewable from Europe, the Middle East, northern Africa, western Asia, the North Atlantic Ocean, and the North Indian Ocean. It will start before dusk and can be seen over much of the nation.
A solar eclipse shouldn't be seen with the unaided eye, not even for a brief period. Your eyes might sustain major harm. In addition, a Solar Eclipse happens on a New Moon day when the Moon passes in front of the Sun and Earth and all three celestial bodies are in line. When the Moon partially obscures the solar disc, there is a partial solar eclipse.
Timings of Solar Eclipse 2022
After Diwali on Tuesday, October 25, there will be a solar eclipse. Drik Panchang claims that this eclipse, a partial solar eclipse, will be seen starting at 4:29 p.m. The greatest eclipse time will be at 05:30 pm, and the eclipse will terminate with sunset at 05:42 pm. The eclipse would be 2022's second solar eclipse.
The finale of the eclipse won't be visible from India because it will be happening after sunset, according to the Ministry of Earth Science. At the time of the greatest eclipse, the Sun will be partially or completely veiled in Western regions, but this will be less than in other regions.
New Delhi: 04:28 pm to 05:42 pm
Mumbai: 04:49 pm to 06:09 pm
Hyderabad: 04:58 pm to 05:48 pm
Bengaluru: 05:12 pm to 05:56 pm
Chennai: 05:13 pm to 05:45 pm
Kolkata: 04:51 pm to 05:04 pm
Bhopal: 04:42 pm to 05:47 pm
Chandigarh: 04:23 pm to 05:41 pm
In Gujarat's Dwarka, the partial solar eclipse will be seen for the longest period of time—1 hour and 45 minutes—while in West Bengal's Kolkata, it will only be visible for 12 minutes. It will run for one hour and thirteen minutes in Delhi and one hour and twenty minutes in Mumbai, respectively. The partial eclipse will last 49 minutes in Hyderabad, 44 minutes in Bengaluru, 1 hour 5 minutes in Bhopal, 1 hour 18 minutes in Chandigarh, and 49 minutes in Chennai (31 minutes).