Rome: Climate activists throw pea soup at Van Gogh's painting
5 November, 2022 | Pranay Lad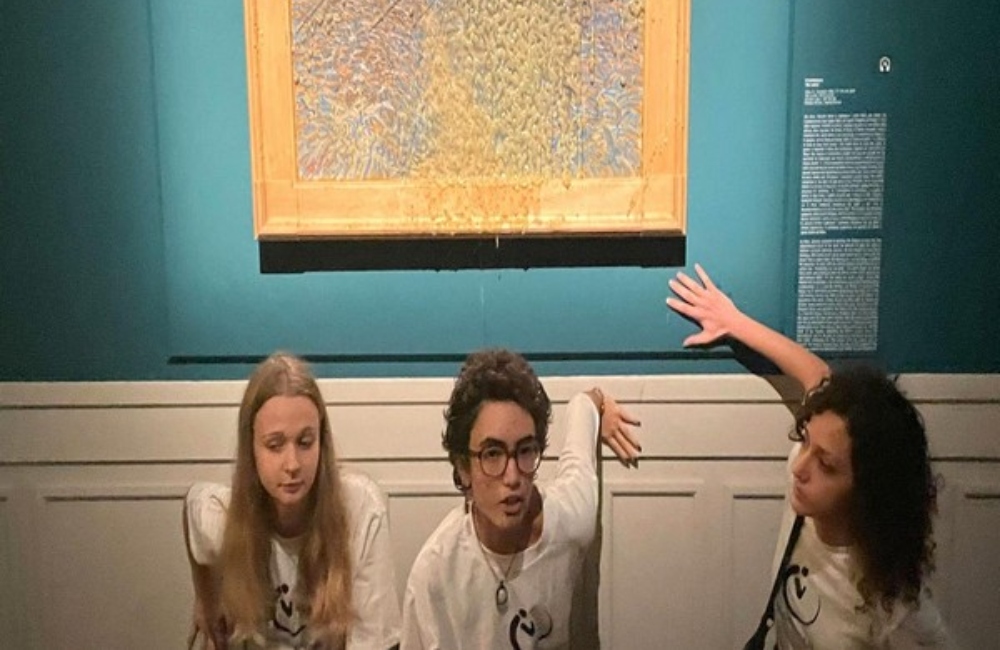 At the Kroeller-Mueller museum in the Netherlands on Friday, Italian climate activists dumped pea soup on Vincent Van Gogh's artwork "The Sower."
The media site reported that four ladies from the environmental organisation Ultima Generazione (Last Generation) overheard the stunt being directed and screamed slogans opposing fossil fuels and global warming.
The group claimed in a statement to the media source that "these issues should be on the front pages of the news networks and political agendas every minute, but are unfortunately only addressed with'scandalous' actions like the one this morning."
Previously, environmental activists from the Just Stop Oil movement in London splashed tomato soup on Van Gogh's painting "The Sunflowers" in the National Gallery.
According to the media outlet, the Italian Culture Minister said during the event at the Kroeller-Mueller museum that "culture, which is a crucial element of our identity, should be defended and preserved and not used as a megaphone for other types of protest."
At the COP27 climate change meeting in Egypt, representatives from almost 200 nations are anticipated as demand mounts for more aggressive action to combat global warming.
Recently, members of the group Just Stop Oil targeted and hurled soup and other liquids at the well-known artwork "Girl with a Pearl Earring" by Dutch artist Johannes Vermeer. Two of them were sentenced by the court to two months in prison.