Statue of Mahatma Gandhi vandalised at Hindu temple in Canada
14 July, 2022 | Pravina Srivastava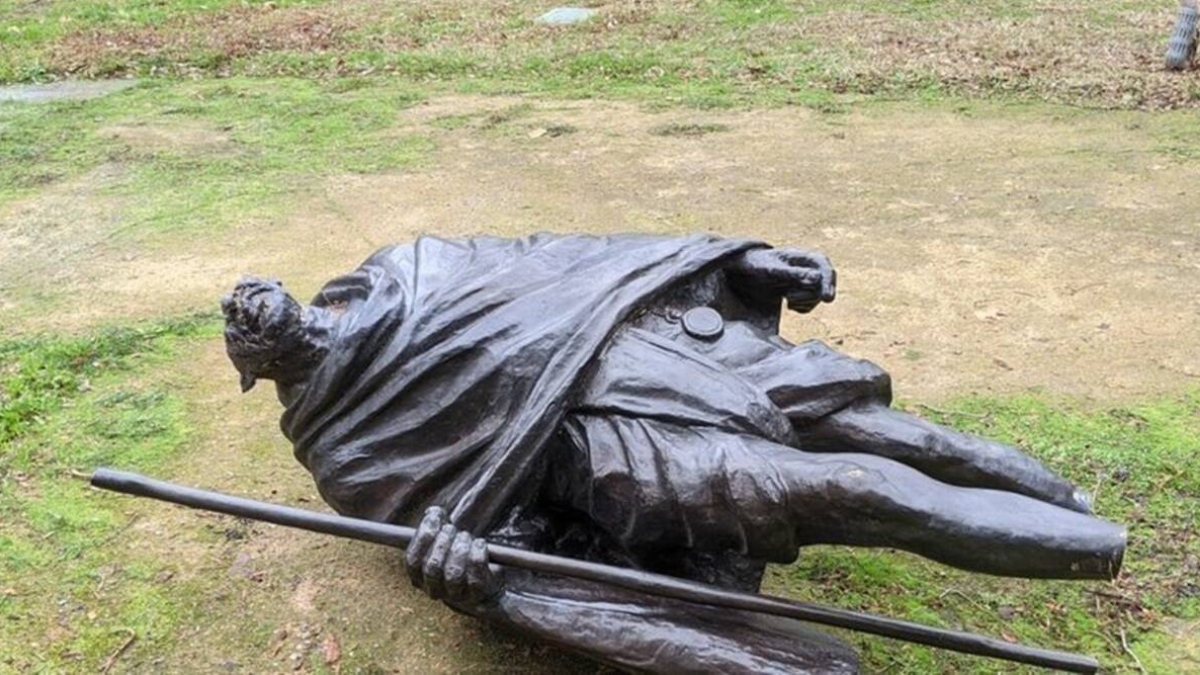 India condemned the damage of a statue of Mahatma Gandhi in the Canadian city of Richmond Hill on Wednesday
India condemned the damage of a statue of Mahatma Gandhi in the Canadian city of Richmond Hill on Wednesday and called for an investigation into the incident, which police said is being treated as a hate crime.
According to the Canadian Broadcasting Corporation (CBC), quoting York Regional Police, the monument at Vishnu Mandir near Yonge Street and Garden Avenue was defaced.
"The destruction of the Mahatma Gandhi statue at the Richmond Hill Vishnu temple distresses us. The Canadian Indian community has been severely wounded by this violent, nasty act of destruction. We are in touch with the Canadian government to look into this hate crime "the Toronto general consulate of India tweeted.
India is extremely distressed by this hate crime that aims to terrify the Indian community, according to the high commission in Ottawa. It further stated that India has contacted the Canadian government to request an investigation and guarantee that those responsible were immediately brought to justice.
In a tweet, the high commission stated, "This hate crime that aims to frighten the Indian community causes us great distress. It has caused the Indian population here to feel more anxious and uneasy. In order to conduct an investigation and guarantee that the offenders are speedily brought to justice, we have contacted the Canadian authorities."
This event was labeled as "bias-motivated" and "hateful" by the neighbourhood police. The monument was damaged with "graphic language," such as "rapist" and "Khalistan," according to Constable Amy Boudreau of the York Regional Police.
Hate crimes of any kind are not tolerated by York Regional Police, according to Boudreau.