Fifth Scorpene submarine 'Vagir' delivered to Indian Navy
20 December, 2022 | Pravina Srivastava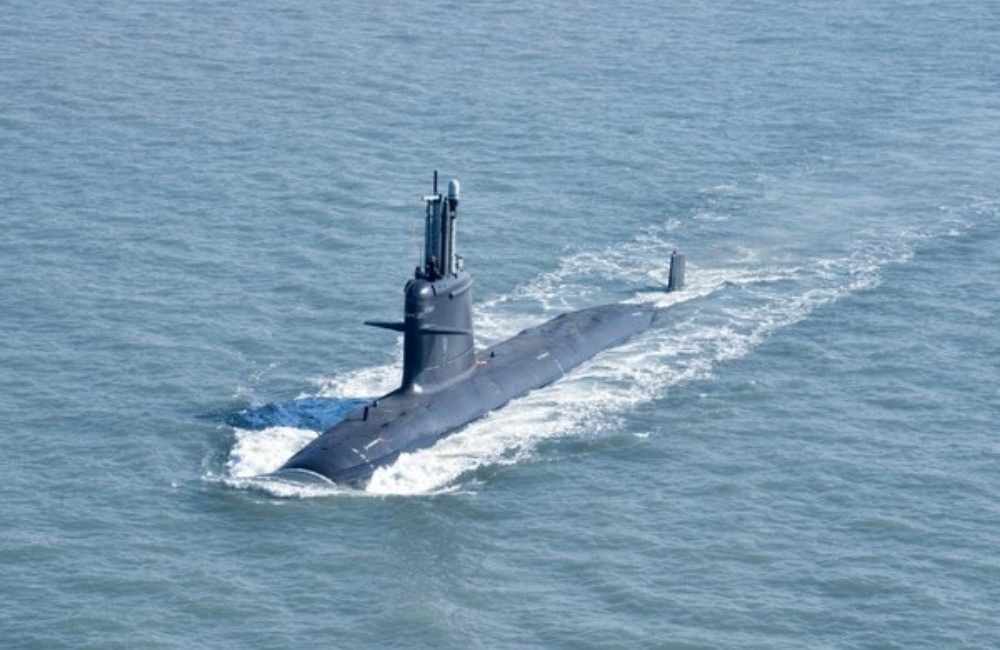 Another step towards "Aatmanirbhar Bharat", Yard 11879 handed the sixth Kalvari Class submarine of Project 75 to the Indian Navy today
Yard 11879 handed the sixth Kalvari Class submarine of Project 75 to the Indian Navy today.
Six Scorpene-designed submarines will be built locally as part of Project 75. These submarines are being built by M/s Naval Group, France in partnership with Mazagon Dock Shipbuilders Limited (MDL), a shipyard in Mumbai.
Vagir, which was launched on November 12th, started her sea trials on February 1st and it is a source of great satisfaction that she has finished all key testing, including the weapon and sensor trials, the quickest of all previous submarines.
Construction of submarines is a complex process made more challenging by the need for all equipment to be miniature and to meet exacting quality standards. A major accomplishment is that this is the third submarine to be handed to the Indian Navy in a period of 24 months. This is another step towards "Aatmanirbhar Bharat" and boosts self-confidence in this sector.
Soon after, the submarine would be commissioned into the Indian Navy, enhancing its capabilities.