Writing to Delhi LG, Sukesh Chandrasekhar requests CBI investigation into AAP
7 November, 2022 | newsx bureau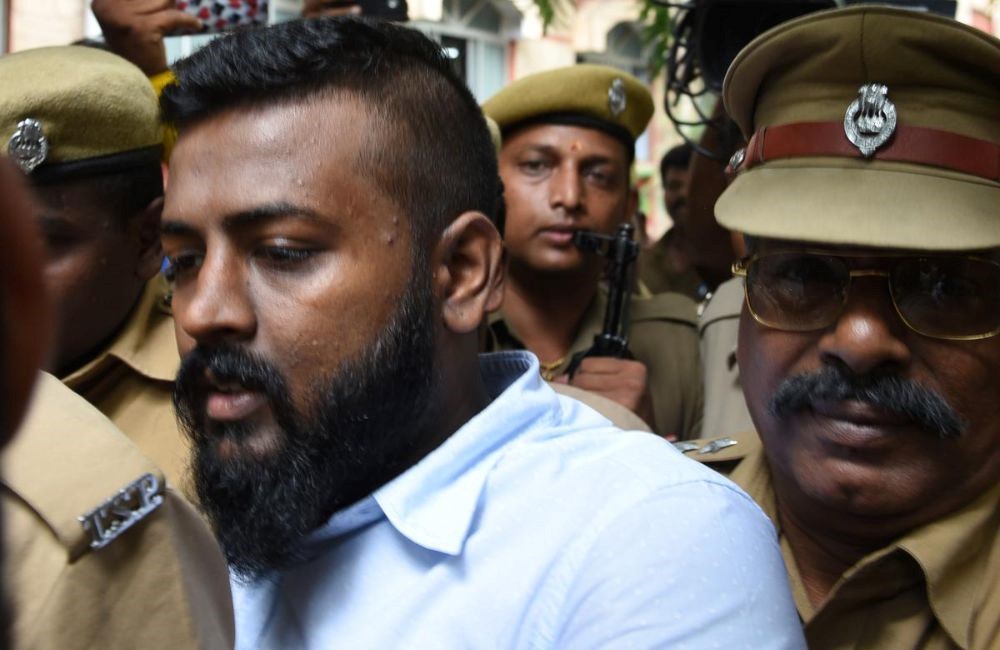 Jailed conman Sukesh, who is facing several cases of corruption under the PCMLA act has written another letter to Delhi LG Vinai Kumar Saxena requesting a CBI probe against AAP.
An official order from the Home Department of the Government of National Capital Territory of Delhi stated, informing the LG of the removal of DG Prison Sandeep Goel immediately. Sukesh had earlier claimed in a letter to the Delhi LG that he had been made to pay Rs. 10 crores.  Chandrashekar claimed that the AAP had offered him a key position in the party's southern zone as well as assistance in his nomination for the Rajya Sabha after the expansion. He further stated that Satyender Jain had paid him multiple visits while imprisoned in Tihar.
"I want you to direct an urgent CBI inquiry and allow me to register an FIR as the pressure is getting too much and any untoward occurrence may take place before the truth about AAP is disclosed," Chandrashekhar claimed during his most letter addressed to Delhi LG.
He stated, "After my last application was published on media, from last two days there has been a severe threat that I've been receiving from the jail administration on behalf of Mr. Satyendar Jain and DG prison Sandeep Goel," accusing he is being threatened by AAP leader Satyendar Jain and the veteran DG (Prisons) of Tihar jail as a consequence of his complaint to the Delhi L-G being public.
A formal order from the Home Department of the Government of National Capital Territory of Delhi has just been read to the LG earlier on Friday notifying them of the transfer of DG Prison Sandeep Goel with immediate impact.
Sukesh furthermore said that the AAP received an entire payment of Rs. 50 crore after offering him a key position within the party in southern India.
If I were the biggest thug in the country, why would Mr. Satyendra Jain and Mr. Kejriwal visit me for dinner at the Hyatt, Bhikaji Kama Place, where I was staying, the very same evening I personally gave Rs 50 crores to Mr. Satyendra Jain on Mr. Kailash Gahlot's farm at Asola?, he stated in the letter.
According to Sukesh Chandrashekhar's letter, one of his attorneys has verified, "Kejriwal Ji why you forced me to collect 20-30 individuals to pay Rs 500 cr to the party in order for seats."
Sukesh earlier claimed in a letter to the Delhi LG that he'd been ordered to pay Satyender Jain of the Aam Aadmi Party Rs 10 crore in "protection money."
Furthermore, he recommended that the LG order the CBI to open a case based on a report that was submitted to the Central Bureau of Investigation (CBI).
In a letter validated by his attorney, he stated: "They and their so-called efficient government need to be revealed or shown that even in Jail they are involved in high-level fraud. I am prepared to present all proof to support my Complaint against Satyender Jain of AAP. I am also ready to present my 164 Statement before Court and Judge. But the reality must be exposed. I cannot keep it inside me anymore. I am being harassed.
He continued, "I have been detained in Delhi jail since 2017 for the PC Act case and a few financial violations. I have links to the Sasikala political faction in Tamil Nadu, AIADMK, and have operated in the mining, media, and building industries as well as corporate lobbying.
Chandrashekar claimed in a letter from last month that the AAP had given him a prominent place in the party's southern zone along with assistance in his attempt to be nominated for the Rajya Sabha after the expansion.
According to Chandrashekhar, "I (Sukesh) have known Satyender Jain of AAP since 2015 and have contributed more than 50 crores to AAP on the expect granting me a prominent post in the party in the south zone as well as helping me to be accepted to Rajaya Sabha that after expansion."
He additionally alleged that Satyender Jain had made him multiple visits while he was imprisoned in Tihar.
"After my arrest in 2017 for the two leaf symbol corruption case, I was lodged in Tihar Jail and attended by Satyender Jain, who holds the Portfolio of Jail Minister, on several occasions. Satyender Jain asked me if I had revealed anything related to my contributions to the AAP to the investigating agency which arrested me, stated the letter," he said.
"Thereafter, in 2019, Satyender Jain, his Secretary, and his close buddy Sushil paid me a visit in jail and requested that I pay them Rs 2 crores every month as protection money so that I may live in safety in jail and obtain the most basic amenities. He also requested that Additionally, he ordered that I provide DG Prison Sandeep Goel with Rs. 1.50 crore. A total of 10 crores was taken from me during the course of two to three months under intense pressure thanks to the minister's direct assistance, he continued.
The con man stated "his associate Chatturwedi had collected all of the money in Kolkata.