Sukhvinder Singh to take oath as HP CM today
11 December, 2022 | Riya Girdhar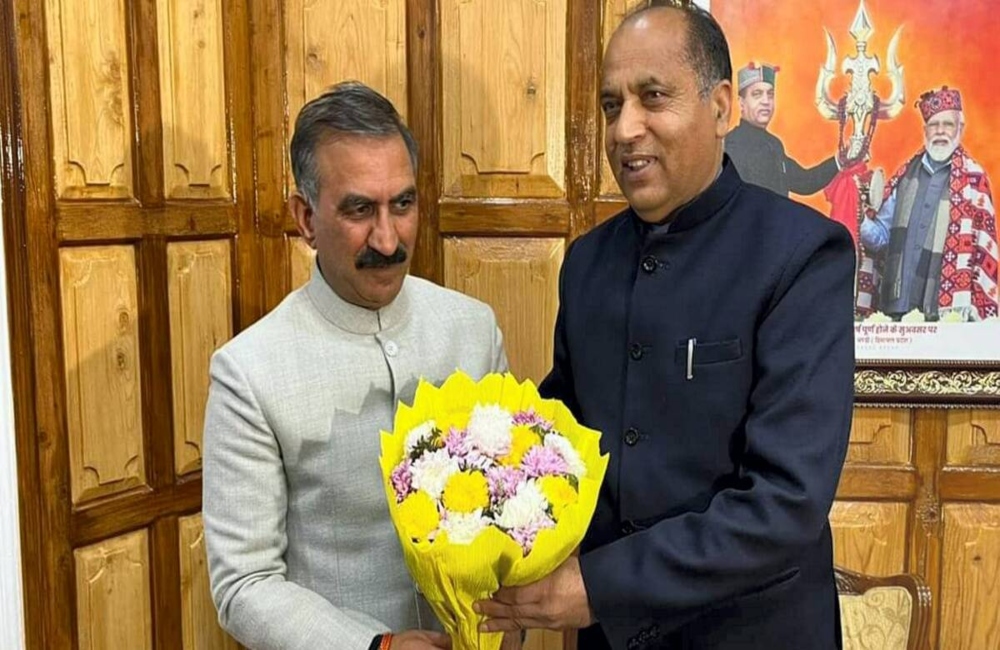 According to the Congress, Sukhvinder Singh Sukhu and his deputy chief minister Mukhesh Agnihotri will both swear to office today in Shimla.
Sukhvinder Singh Sukhu, a former state director for the Congress, will take the oath of office as chief minister of Himachal Pradesh on Sunday at 11 a.m. in Shimla. Sukhu was chosen the new chief minister by the Congress leadership on Saturday during a CLP meeting held in the state, two days after the Congress ousted the BJP by gaining 40 seats in the 68-member Assembly. The outgoing Assembly's opposition leader, Mukesh Agnihotri, has been named the deputy chief minister.
Mallikarjun Kharge, Rahul Gandhi, and Priyanka Gandhi, the general secretary of the AICC, will all be there for the swearing-in ceremony of the new government in Himachal. The pick of the party for the chief executive is a significant blow for state party leader Pratibha Singh, who had openly asserted a claim to the position citing the legacy of Vibhadra Singh, the five-time chief executive who passed away last July.
Sukhvinder Singh Sukhu, a law graduate who represents the Nadaun constituency in Himachal Pradesh as a four-time MLA, started his political career in student government before becoming the state unit chairman. He also serves as the head of the party's election committee in the state. Sukhu promised a transparent and honest government shortly after the announcement.
He asserted that it was his duty to keep the promises made by the party to the populace. "We want to secure power rather than merely hold it. We wish to alter the current system. Give me a moment. To introduce a new system and new ideas, we must work hard and battle, he stated.