UK PM Rishi Sunak Announces Air Defence Package for Ukraine
20 November, 2022 | Pranay Lad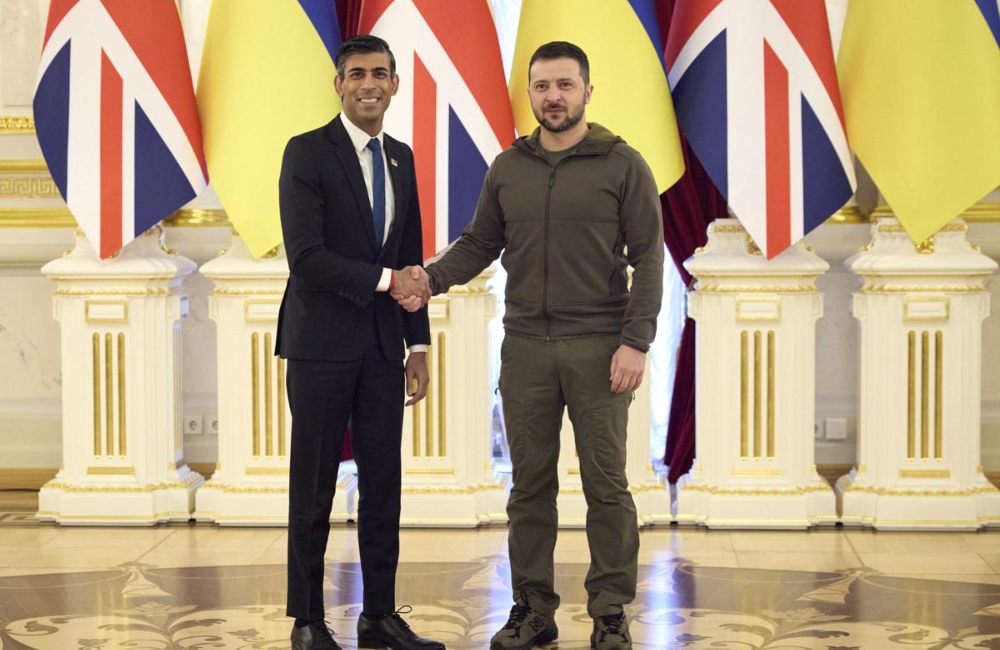 Rishi Sunak, the prime minister of the United Kingdom, has announced a £50 million air defence programme for Ukraine.
Sunak informed Volodymyr Zelenskyy, the president of Ukraine, during his visit that the UK will give Ukraine an air defence package, comprising 125 anti-aircraft weapons and technologies. He emphasised that the air defence system will shield Ukraine from Russian attacks and aid in thwarting "Iranian-supplied drones." According to a statement from the UK Prime Minister's Office, "meeting President Zelenskyy, he reaffirmed that the UK will supply a large new package of air defence to assist defend Ukrainian citizens and important national infrastructure from an intensive onslaught of Russian attacks."
The £50 million packages of defence help include 125 anti-aircraft weapons as well as technologies to combat lethal drones given by Iran, including dozens of radars and anti-drone electronic warfare capability, it was further said. The PM's office stated in the statement that the news comes after the UK's Defense Secretary, Ben Wallace, earlier this month, revealed more than 1,000 new anti-air missiles.
Sunak remarked that being in Kyiv was "very humbling" and that Britain will continue to assist Ukrainians in their struggle. Before visiting first responders at a fire station, Rishi Sunak paid tribute to the fallen at a war monument and lighted a candle at a memorial for those who perished in the Holodomor famine.
Rishi Sunak stated during his visit to Kyiv, "I am pleased with the way the UK supported Ukraine right away. And I'm here to declare that the UK and our allies will continue to support Ukraine in its battle to put an end to this heinous conflict and bring about a decent settlement."
He went on to say, "While Russian forces are successfully driven back on the ground by the Ukrainian military, civilians are ruthlessly attacked from the air. Today, in preparation for the upcoming bitterly cold winter, we are increasing our humanitarian assistance while also supplying modern air defence, like as anti-aircraft cannons, radar, and anti-drone systems."
Sunak also said during the visit that the World Food Programme will get £12 million for its response to Ukraine and the International Organization for Migration would receive £4 million. According to a statement from the UK PM's office, the funds would assist Ukraine with generators, mobile medical clinics, and shelters.
In addition, Britain will deliver tens of thousands of cold weather survival equipment for Ukrainian soldiers. Notably, since Russia invaded Ukraine, the UK has been offering military and humanitarian support to Kyiv. Ever since Russia's invasion of Ukraine got underway on February 24, Britain has been enforcing sanctions against Moscow.