Supreme Court allows Gujarat rape victim to terminate pregnancy
21 August, 2023 | Gautam Thakral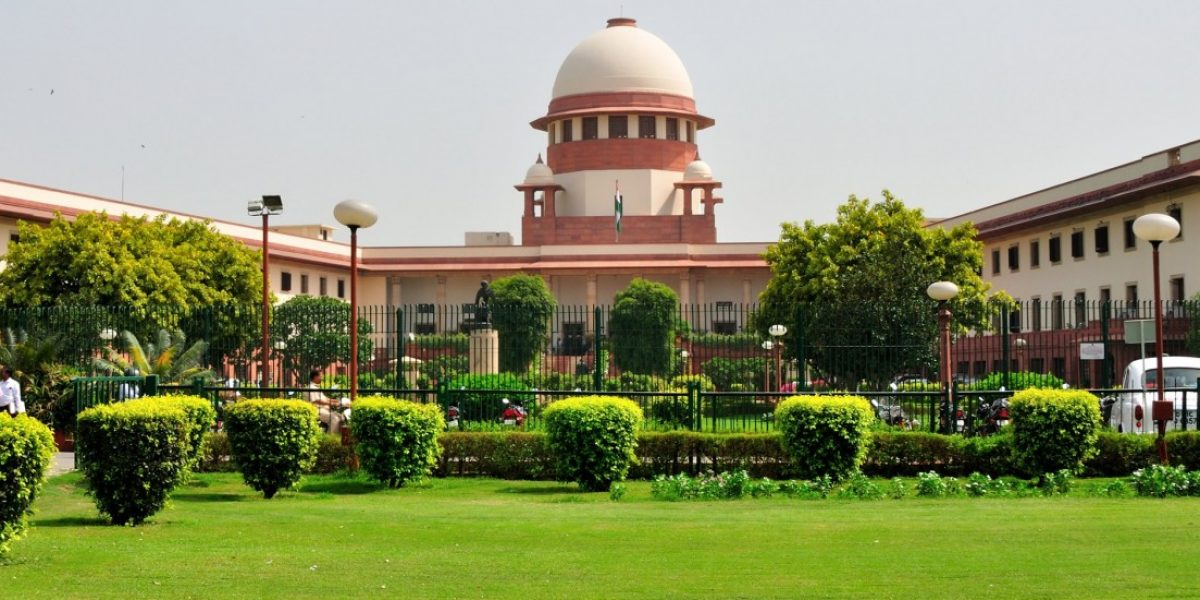 Supreme Court allows Gujarat rape victim to terminate pregnancy
The Supreme Court let a Gujarati rape victim to end her 27-week pregnancy on Monday, noting that unmarried pregnancy is harmful and a source of stress.
After considering the victim's medical report, a bench of Justices Ujjal Bhuyan and BV Nagarathna determined that she is well enough to end the pregnancy.
"In Indian society, within the institution of marriage, pregnancy is a source of joy for couples and society. In contrast, pregnancy outside marriage is injurious, particularly in cases of sexual assault or abuse and is a cause of stress and trauma affecting the physical and mental health of pregnant women. Sexual assault of a woman is itself distressing and sexual abuse resulting in pregnancy compounds the injury. This is because such a pregnancy is not voluntary or mindful," the bench said.
The apex court in its order stated, "In view of the above discussion and the medical report, we permit the appellant to terminate her pregnancy. We direct her to be present in hospital tomorrow so that the procedure for termination of pregnancy can be carried out."
The highest court also declared that if the pregnancy is discovered to be alive, the hospital must provide all necessary care, including incubation, to guarantee the unborn' survival. "If it survives, the State shall take steps to ensure that the child is adopted in accordance with the law," the supreme court said.
Additionally, the victim's attorney asked the supreme court to preserve foetal tissue for use as DNA evidence in the rape case trial.
In order to be used for DNA testing in the rape case that the woman in the situation filed, the supreme court ordered the physicians to investigate if it would be able to preserve the foetal tissues.
The Supreme Court heard the case in a special session on Saturday and issued an order. The High Court then apparently attempted to clarify its previous ruling by passing another order, which was brought up for hearing today.
Justice Nagarathna said, "We do not appreciate the High Court's counterblast to the Supreme Court's orders. What is happening in the High Court of Gujarat? Do judges reply like this to a superior court's order? We do not appreciate this. High Court judges are making these kinds of attempts to circumvent something we have said, like this. No judge of the High Court is needed to justify its order. Judges do not have to justify their orders by passing a subsequent order," Justice Bhuyan said.
Tushar, the solicitor general, asked the bench to avoid criticising the High Court judge.
Justice Nagarathna stated, "No judge may counterblast the Supreme Court's ruling."
The bench declared in its judgement, "We restrain ourselves from saying anything on the High Court order dated August 19 (Saturday)."
The top court heard a rape victim's request to end her pregnancy on Saturday and mandated a new medical checkup.
On that same day, the bench reprimanded the High Court for rejecting the victim's request to end the pregnancy and stated that in such situations, "there should be a sense of urgency" and not a "lackadaisical attitude treating it as a normal matter."
Also Read: Karnataka govt scraps NEP; to bring new policy next year, says DK Shivakumar
Catch all the Latest Business News, Breaking News Events and Latest News Updates on NewsX)