Supreme Court extends Zubair's interim bail in Sitapur case
12 July, 2022 | Vaishali Sharma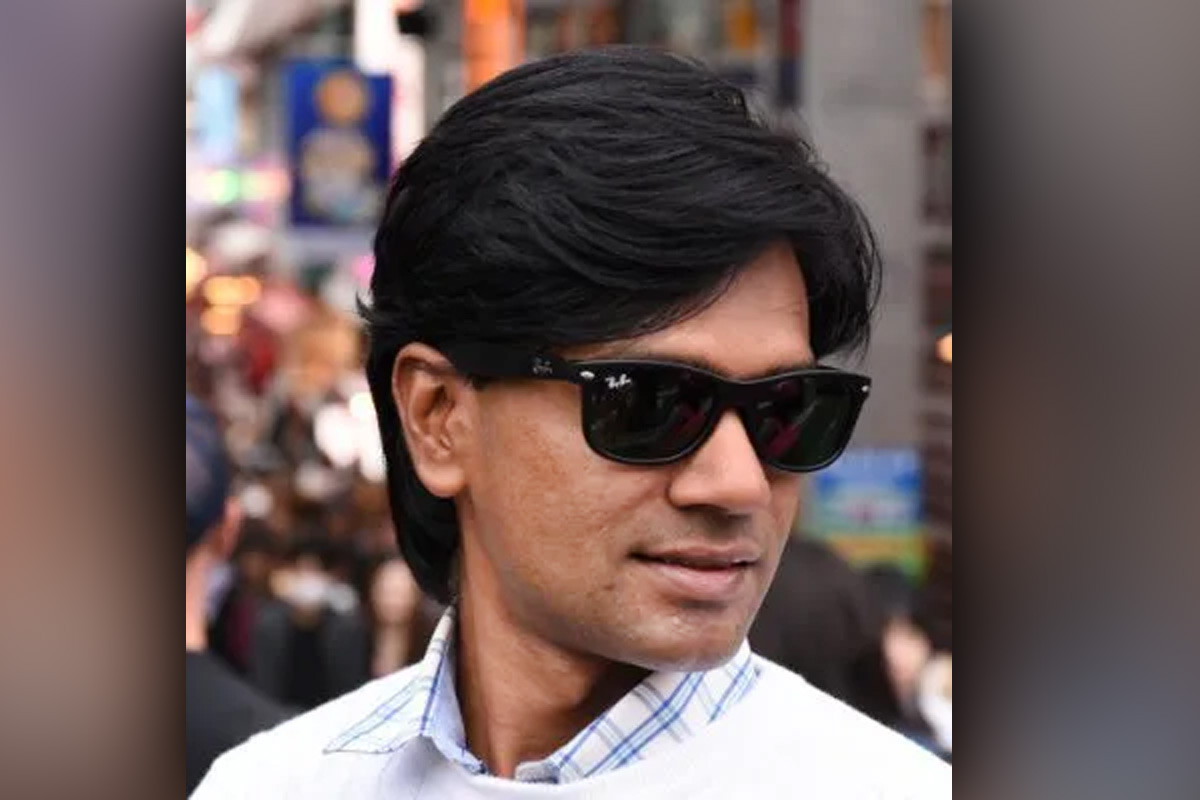 The interim bail granted to Mohammad Zubair, co-founder of the fact-checking website Alt News, in the case brought by the Uttar Pradesh Police in Sitapur was extended by the Supreme Court on Tuesday.
The interim bail granted to Mohammad Zubair, co-founder of the fact-checking website Alt News, in the case brought by the Uttar Pradesh Police in Sitapur was extended by the Supreme Court on Tuesday.
On September 7, a panel of Justices DY Chandrachud and AS Bopanna scheduled the case for hearing and gave the Uttar Pradesh government four weeks to respond to Zubair's petition. The Uttar Pradesh government's Further Solicitor General (ASG) SV Raju requested additional time to produce an affidavit in support of Zubair's motion.
Zubair's interim bail, according to senior attorney Colin Gonsalves, who is defending him, is set to expire today after only being granted for five days.
The bench responded by saying that it would maintain Zubair's interim bail.
"State seeks time to file a counter-affidavit. Reply to be filed within 4 weeks and rejoinder within 2 weeks thereafter. Interim bail in the Sitapur FIR case shall continue. List for final disposal on September 7, 2022," the bench stated in its order.
Zubair has appealed the Allahabad High Court's decision to uphold a FIR that the Uttar Pradesh police in Sitapur had filed against him after he reportedly dubbed three Hindu seers "hate mongers" in a tweet.
In the FIR that was filed against Zubair in Sitapur last week, the top court granted him provisional release for a period of five days.
The top court made it quite clear that the interim bail judgement solely applied to the Sitapur FIR against Zubair and had nothing to do with the Delhi case.
The highest court placed conditions on bail, ordering him to refrain from tampering with electronic evidence in Bangalore or anyplace else. The bench had ordered him to refrain from tweeting about the matter.
Additionally, it was made clear that the investigation and evidence seizure in the Sitapur case will not be hindered by this decision.
In a complaint filed by the Delhi police for allegedly hurting religious sensibilities over a tweet he sent out in 2018, the Delhi court had sent Zubair into judicial detention. He was presented to the Sitapur court last Thursday, which denied his bail request and sent him to judicial prison. The Lakhimpur court in UP also committed him to judicial detention on Monday.
Zubair's request for protection from arrest and a challenge of the Allahabad High Court's decision to uphold the FIR that was filed in response to a tweet that was purportedly offensive to religious sensitivities was being heard by the Supreme Court.
During the last week's hearing, Solicitor General Tushar Mehta opposed Zubair's plea and said that it is not about one tweet. "Whether he is part of a syndicate which is regularly posting such tweets with the intention to destabilise the country. There is something more than what meets the eye in this case. There are many facts suppressed and he says he runs a fact-checking website," SG had said.
"There is some kind of money angle too. Whether donations from countries inimical to India have been received by them is under investigation," he had told the bench.
The Solicitor General had stated that while one isolated tweet may not constitute a crime, an investigation into his entire behaviour is ongoing, and he is a persistent offender.
Whether there is a desire to offend religious emotions or not is within the purview of the probe, according to ASG SV Raju.
According to ASG, Zubair has a prima facie case under 295A (deliberate and malicious act intended to incite religious feelings) and 153A (promote enmity between different groups on the basis of religion, race, place of birth, language, etc.), and this application should not be entertained because of this.
Senior defence attorney Colin Gonsalves claimed that if Zubair is doing his job of calling attention to hate speech and reporting it to police, he is really promoting secularism rather than animosity between religions. Gonsalves continued, "He is urging them to stop inciting hatred and hate speech."
According to Gonsalves, Zubair's life is in risk, which is why he went to court. Gonsalves also made reference to a threat made on Twitter, claiming that it was said to "directly shoot him" and that a prize of Rs 1 lakh had been offered.
In an attempt to overturn the Allahabad High Court's decision on June 10 to uphold a FIR that had been filed against him in Sitapur, Uttar Pradesh, Zubair had petitioned the Supreme Court, arguing that it was premature to intervene while the investigation was still in its early stages.
Zubair requested a halt of the investigation into the matter in his appeal against the High Court's decision as well as a directive to the UP police not to "proceed, prosecute, or arrest" him based on the FIR.
The FIR was filed in response to a post in which he is accused of labelling Bajrang Muni, Anand Swaroop, and Yati Narsinghanand Saraswati as "hate mongers" on Twitter.
On June 1, a FIR was filed against Zubai at the Khairabad police station in the Sitapur district under Sections 295 (A) of the IPC and 67 of the IT Act for purposefully "outraging religious emotions" of the seers.
The claims in the FIR against him, according to his appeal to the supreme court, are "completely false and without foundation."
He asserted his innocence and insisted that he had not broken any laws.
"The police's threatening to arrest the petitioner (Zubair) and the life and liberty of the petitioner is in danger. The inclusion of this criminal offence in the FIR portrays the cavalier, malicious and arbitrary manner in which the Respondents (UP police) have acted against the Petitioner," the appeal stated.
It further stated, "There is a new strategy afoot of the police in communal crime cases. That is to register FIRs against those engaging in hate speech and communal crimes, as well as to rope in all secular elements monitoring such crimes and protesting police inaction against the wrong doers. This is done with the intention of stifling freedom of speech of secular persons in society who stand up against communal elements and to put fear into them so that they no longer protest. It is therefore imperative that this Court understand this new strategy and nip it in the bud so that secular social activism continues on its path and plays the most necessary role in society to stand up to communalism."