Supreme Court Grants Plough Symbol to JKNC for Elections, Omar Abdullah Applauds Verdict
6 September, 2023 | Akshara Tyagi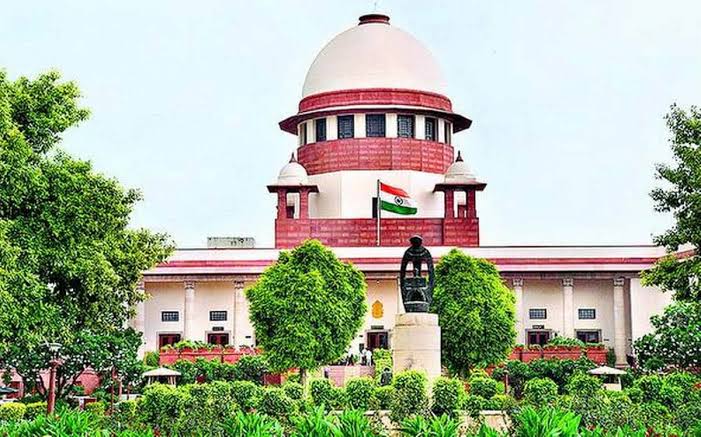 The Supreme Court has ruled that the Ladakh Autonomous Hill Development Council (LAHDC)'s election notification was invalidated and the 'plough' symbol was granted to the Jammu and Kashmir National...
On Wednesday, the Supreme Court invalidated the election notification issued by the Ladakh Union Territory for the Ladakh Autonomous Hill Development Council (LAHDC) and granted the 'plough' symbol to the Jammu and Kashmir National Conference (JKNC).
Welcoming the Supreme Court's decision, JKNC Vice President Omar Abdullah said, "We have got the verdict we wanted and deserved."
Criticizing the 'biased' administration in the Union Territory, Abdullah asserted that the Bharatiya Janata Party, with substantial support from a clearly partial Ladakh administration, went to great lengths to deprive us of our entitlements.
"Our symbol, the plough, was given to us by the Hon. Supreme Court earlier this morning. The BJP, ably assisted by a totally biased Ladakh administration, did everything possible to deny us our rights. The court saw through this and penalized them with ₹1 lakh in costs imposed on the administration. Congratulations to @JkncKargil! And a huge thank you to @ShariqJReyaz for the amazing job he did arguing this in front of the HC and SC," Omar Abdullah wrote on X.
On Friday, the Supreme Court deferred its judgment on a petition filed by the Ladakh administration requesting a ban on the Jammu & Kashmir National Conference Party (JKNC) from contesting the local body elections in Kargil using its registered 'plough' symbol. The court specified that a decision would be rendered on Wednesday.
Elections are scheduled for the Kargil region on September 10. The Court instructed the election authorities to allocate the plough symbol to the JKNC in its ruling.
The ruling was made by a bench of Justices, including Vikaram Nath and Ahsanuddin Amanullan. The court ordered a fresh notification to be issued to the Ladakh Autonomous Hill Development Council (LAHDC) within 7 days. Furthermore, a fine of Rs 1 lakh was imposed on the Union Territory administration. The Court clarified that this was the reason for invalidating the entire election process initiated by the Ladakh authority.
Also Read: Sonia Gandhi Calls for Debate on Key Issues Ahead of Special Parliament Session
Catch all the Latest Business News, Breaking News Events, and Latest News Updates on NewsX