T20 WC: Rain threat looms over England-Pakistan final
11 November, 2022 | Pranay Lad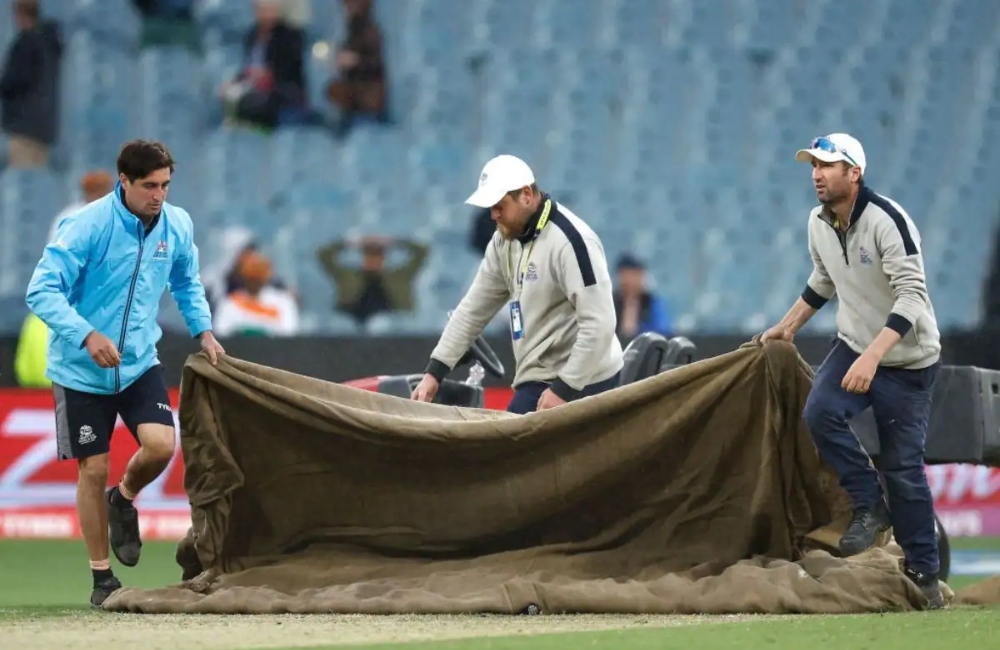 The Bureau of Meteorology has issued a 95% probability of showers forecast for Melbourne on Friday.
The T20 World Cup final has been anticipated by cricket fans around the world, but they may be forced to watch it either be moved to a reserve day or risk having the cup shared between the two teams. There is presently a 95% probability of rain on Sunday, with 8 to 20 mm of precipitation predicted to fall.
"Cloudy. Very high possibility of showers—nearly 100%. the probability of a thunderstorm, which could be severe. During the morning, light winds increase to 15 to 25 km/h, heading to the north to northwest during the day "On Friday morning, the Bureau of Meteorology issued a forecast.
With a probability of 95% rain on the reserve day, Monday, November 14, the weather isn't looking good either.
"Cloudy. Showers with a very high (95%) probability are most probable in the morning and afternoon. there may be a thunderstorm. Winds 15 to 20 km/h in the northwest, shifting to 25 to 40 km/h in the west during the morning, and 15 to 25 km/h in the west during the evening "is Melbourne's expected weather on Monday, according to the Bureau of Meteorology.
Rain has ruined the competition, causing games to be called off without a bowl of the ball.
Due to the fact that it saw unexpected results and was full of twists, Sunday's final could suffer the same fate, which would be a tragic ending to what was arguably the best T20 World Cup in history.
In the first semi-final of the ongoing ICC T20 World Cup in Australia at Adelaide on Thursday, openers Alex Hales and Jos Buttler led England to a decisive 10-wicket victory over India, securing them a spot in the championship match.