Taiwan beefs up semiconductor defences amid 5 Chinese aircraft cross median line
22 August, 2022 | Pranay Lad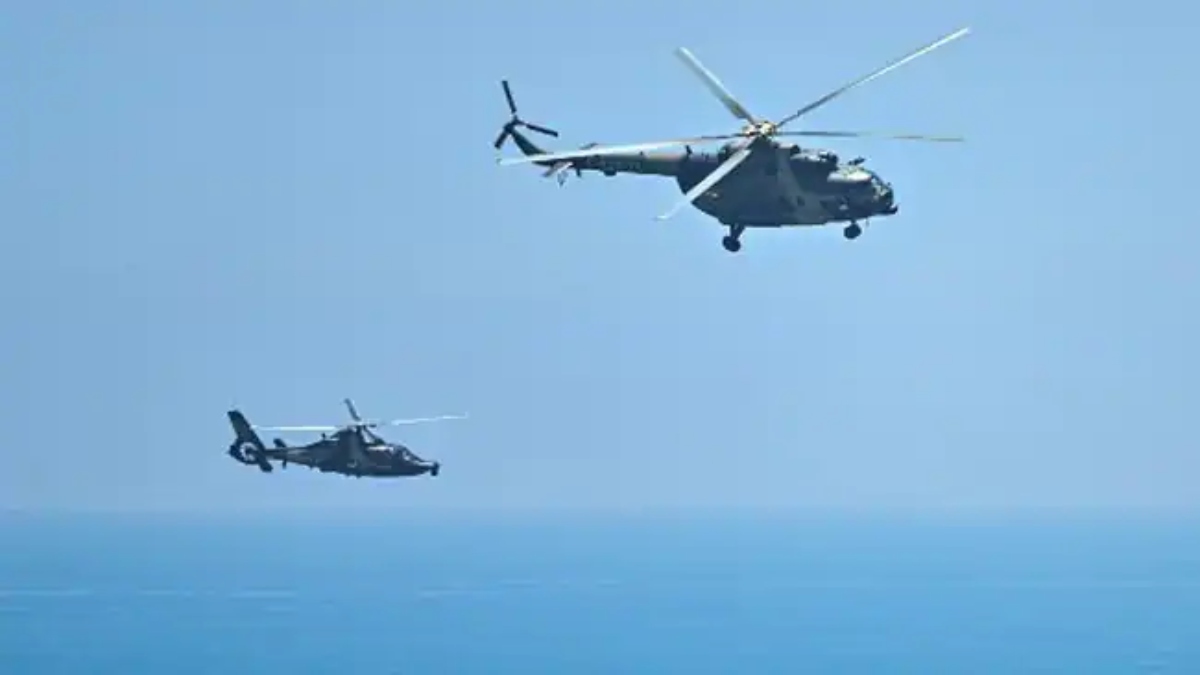 After Pelosi's visit to Taipei on August 2, tensions in the area have dramatically increased. An angry China imposed a number of restrictions on agricultural exports and carried out unheard-o...
After Pelosi's visit to Taipei on August 2, tensions in the area have dramatically increased. An angry China imposed a number of restrictions on agricultural exports and carried out unheard-of military exercises outside the island.
Taiwan produces 65 per cent of the world's supply of semiconductors, which are the building blocks of all electronic devices, from toys to vehicles, while China and the US manufacture just approximately 5 per cent of the world's chips apiece. 90% of the world's sophisticated chips are produced in Taiwan.
Taiwan Semiconductor Manufacturing Company (TSMC), the world's largest chip foundry with a market share of 53.6 per cent in the first quarter of 2022, is based on the island's $127 billion semiconductor sector.
Despite China's sabre rattling, stock market veteran Basant Maheshwari has cautioned that if Taiwan closes down, the cascade impact may be terrible for world economies. Taiwan may only represent 1% of the global GDP.
On August 21, Maheshwari posted an excerpt from his paper outlining the role played by the island in the global supply chain as part of the newest BM Vision 2030 smallcase for investors.
Following US House Speaker Nancy Pelosi's visit to Taipei at the beginning of the month, which incensed Beijing, which claims Taiwan as its territory, China has conducted war games and military drills near the island.
Maheshwari's assertion highlights Taiwan's hegemony in the semiconductor and other manufacturing industries and comes as the island is taking steps to shield these sectors from China's influence.
Taiwan is strengthening its semiconductor defences even as the Chinese military maintains a stance along its coast. Foxconn, formerly known as Hon Hai Precision, may be compelled by Taiwanese authorities to cancel an $800 million agreement with Tsinghua Unigroup, China's former chip king.
When it was disclosed in July that a mainland subsidiary of the largest contract electronics manufacturer in the world held 20% of Tsinghua Unigroup, it raised some questions. Foxconn claims that the partnership has been misinterpreted but has pledged to uphold the law.
Twelve Chinese aircraft and five Chinese ships were spotted operating in the vicinity of Taiwan on Sunday, according to Taiwan's defence ministry, as Beijing continued its military exercises close to the island. Five of the planes crossed the Taiwan Strait median line.
China has been conducting military exercises close to Taiwan, which it claims as its territory despite vehement protests from the Taipei administration, since earlier this month when Nancy Pelosi, the speaker of the US House of Representatives, visited the island.
Taiwan's investment commission, which examines significant acquisitions in China, was furious, and officials reportedly considered fining it up to T$25 million, or $836,000, for failing to get required permissions.
Taiwan is likewise taking action to defend its best engineers from corporate snatchers on the mainland. A 2019 investigation found that since 2015, Chinese corporations had stolen almost 3,000 chip engineers from the island, or 10% of the overall supply.
Taiwanese businesses are prohibited from outsourcing sophisticated chip manufacturing to the mainland in addition to tight investment restrictions. However, the truth remains that many major global chip manufacturers manufacture in China.
High-tech exporters from North Asia, which have historically acted as a barometer for the global economy, are becoming increasingly concerned about the demand for semiconductors.
The South Korean behemoths Samsung Electronics Co and SK Hynix Inc have hinted at plans to reduce investment spending, while TSMC has hinted at a similar expectation on the other side of the East China Sea.
Stockpiles of semiconductors are at all-time highs, and a worldwide economic collapse is unlikely to alter that situation. The major semiconductor manufacturers are currently separated from other semiconductor manufacturers by a difficult geopolitical context and ongoing supply-chain friction, which may affect how well they survive.
The Trump administration's intensifying "technology cold war" between the US and China, which was made worse by the coronavirus outbreak, has changed perceptions of how much stock should be maintained on the shelves.
While the market leaders in TSMC and Samsung are benefiting from more promising futures for their foundry services as a result of their ability to provide customers with improved production methods for more advanced applications like AI and 5G mobile communications.
Similar circumstances have already caused a global chip scarcity that severely affected many businesses during the COVID-19 outbreak and the flurry of US-China cross sanctions under the Trump administration.
The lack of semiconductors, according to Kanishka Chauhan, principal research analyst at Gartner, will seriously disrupt the supply chain and limit the manufacture of many different types of electronic equipment.
As was to be expected, the scarcity of semiconductors had a negative impact on the production of automobiles, with some local and international automakers reducing output or even temporarily suspending production.
Also Read: EAM Jaishankar: Indo-China ties in a difficult phase