Taiwan's president resigns as party leader
27 November, 2022 | Riya Girdhar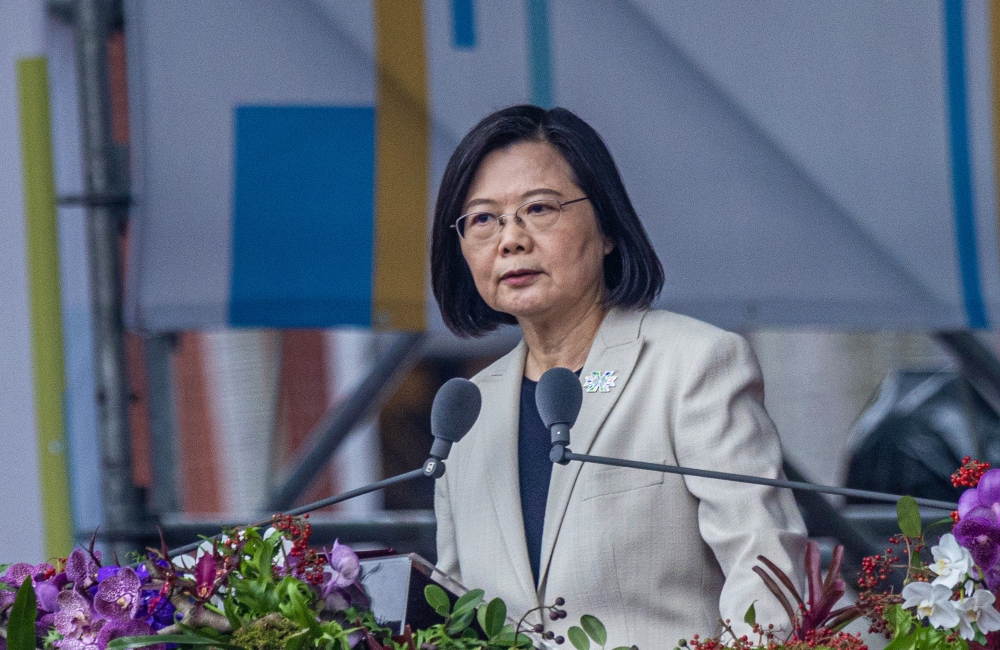 Taiwan President Tsai Ing-wen resigned as party leader on Saturday after the party failed to hold local elections.
Taiwan President Tsai Ing-wen resigned as leader of the ruling Democratic Progressive Party (DPP) on Saturday after her strategy of framing local elections as a show of defiance against China's escalating bellicosity failed to pay off and garner popular support.
The elections for mayors, county heads, and local councils are allegedly about internal matters like the COVID-19 epidemic and criminality, and those elected will have little direct influence over China policy.
Tsai, on the other hand, reframed the election as more than a local vote, claiming that the world is watching how Taiwan preserves its democracy in the face of military concerns with China, which claims the island as its own.
The Kuomintang, or KMT, was leading or had claimed victory in 13 of the 21 city mayor and county chief seats up for grabs, including the capital Taipei, compared to the DPP's five, generally in line with forecasts and comparable to the results of the previous local elections in 2018.
EXPECTATIONS FAILED
"Our expectations were not met. We accept the results and the Taiwanese people's decision with humility "Tsai told reporters at the party headquarters as she resigned as party leader, which she did following the party's dismal performance in 2018.
"It's not like the DPP has never failed," Tsai, who will remain president until 2024, continued. "We don't have time to feel sorry for ourselves. We fell, but we shall get back up."
Tsai stated that she had refused a resignation offer from Premier Su Tseng-chang, a prominent DPP member, and that she had urged him to remain in office to guarantee that her programmes were properly executed.
According to the Cabinet, Su opted to stay owing to the necessity for stability in the midst of a "arduous" internal and foreign scenario.
According to China's Taiwan Affairs Office, the result demonstrated that the majority of Taiwanese public opinion supported peace, stability, and "a good life," and that Beijing would continue to work with Taiwan's people to promote peaceful relations and to oppose Taiwan independence and foreign interference.