Team Thackeray Declares It Is Prepared To Leave The Govt
23 June, 2022 | Riya Girdhar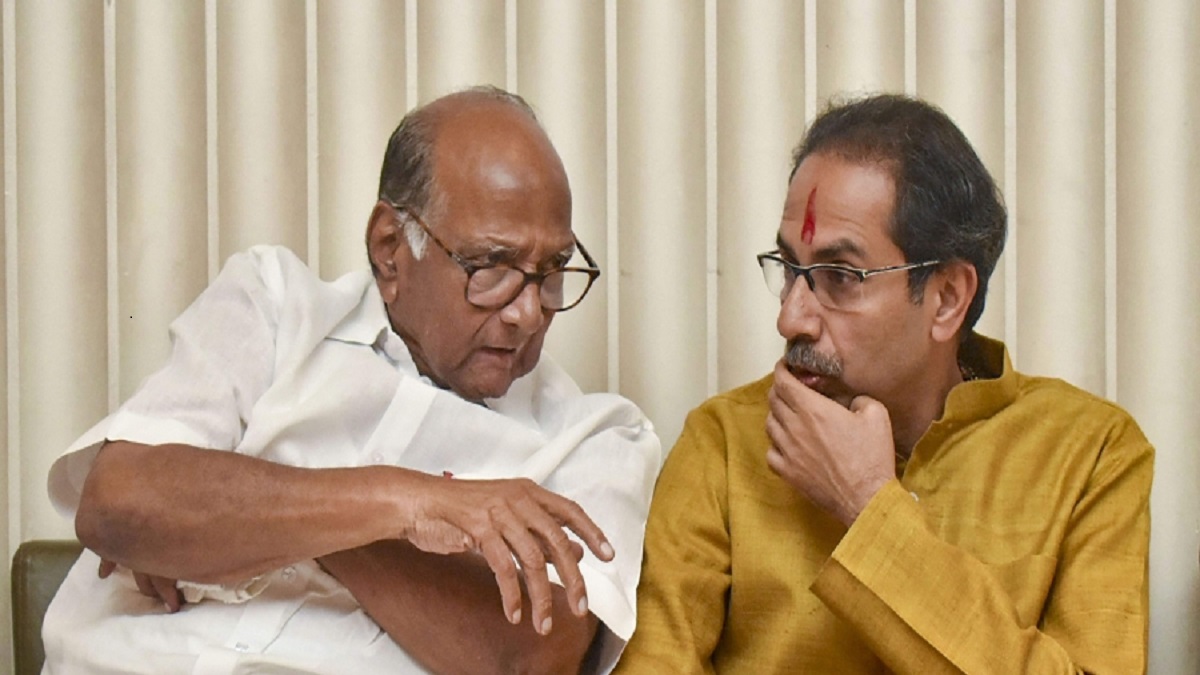 Eknath Shinde was named as their leader in a letter addressed to the Governor and signed by 34 MLAs that was delivered late on Wednesday.
The Shiv Sena today made a significant backpedal as the rebel faction led by Eknath Shinde gathered more strength and indicated it would only consider leaving the Maharashtra alliance with Sharad Pawar's NCP and Congress if the rebels returned "in 24 hours."
Here are the main developments in this important story:
According to Sanjay Raut, the chief spokesperson for the Shiv Sena, "We are prepared to leave the Maharashtra MVA (Maha Vikas Aghadi) administration, but party rebels should return to Mumbai (from Guwahati) in 24 hours."
Raut advised the MLAs to "address the matter with Chief Minister Uddhav Thackeray" and advised against using WhatsApp and Twitter for correspondence.
Shiv Sena leaders, according to Eknath Shinde, have suffered the most during the past two and a half years of the coalition's reign, and he has urged that the Sena end its affiliation with the Congress and the Nationalist Congress Party, or NCP, while camped out in Guwahati with about 41 MLAs.
The newest dissident to join the party, Deepak Kesarkar, claimed that no one wanted Uddhav Thackeray to step down as Maharashtra's chief minister. As an alternative, he said, "We want him to create a coalition with the BJP and build a new government with a natural ally.
The rebel MLAs have also accused the Maharashtra Chief Minister of keeping them waiting for hours and closing his doors to them. One of the rebel MLAs in Guwahati, Sanjay Shirsat, claimed, "We were denied admission to the Chief Minister's house for 2.5 years."
"Shinde had 37 Shiv Sena MLAs as of yesterday (Eknath).  Today I along with three others from Shiv Sena and one independent MLA reached here. In the upcoming hours, two to three are anticipated to arrive " Keskar stated
In the party that his father, Bal Thackeray, established and dominated for many years, Uddhav Thackeray is now only the minority leader. According to accounts, only 13 MLAs showed up to a meeting he scheduled today. You will learn when they (the MLAs) visit Mumbai, and it will soon be made public under what pressure these MLAs left us, according to Sanjay Raut.
As a way out of the massive political crisis that has overtaken the ruling coalition, the Congress and Sharad Pawar's party, the Shiv Sena's alliance partners in Maharashtra, had urged that Eknath Shinde be chosen as Chief Minister, sources claimed.
On Wednesday, Thackeray mentioned his father and party founder Balasaheb Thackeray in an emotional speech to rebels, with the last two and a half years of the coalition's existence on the line. "He should approach me and inform me if my own people do not want me to be their Chief Minister. I'm prepared to step down. I am Balasaheb's son, and I'm not looking for a job "In a Facebook post on Wednesday night, Uddhav Thackeray, who had tested positive for Covid, stated.
The BJP asserts that the Shiv Sena is responsible for the political crisis in Maharashtra and denies that it is laying a claim to power in the state. "Eknath Shinde and I are silent. This is an internal Shiv Sena issue. Nothing about this involves the BJP. We're not claiming to be the government's founders, "Party leader Devendra Fadnavis was greeted by Union Minister Raosaheb Patil Danve, who spoke to the media.