Telangana BJP chief Bandi Sanjay detained by police from residence; party threatens to protest
5 April, 2023 | Pragati Singh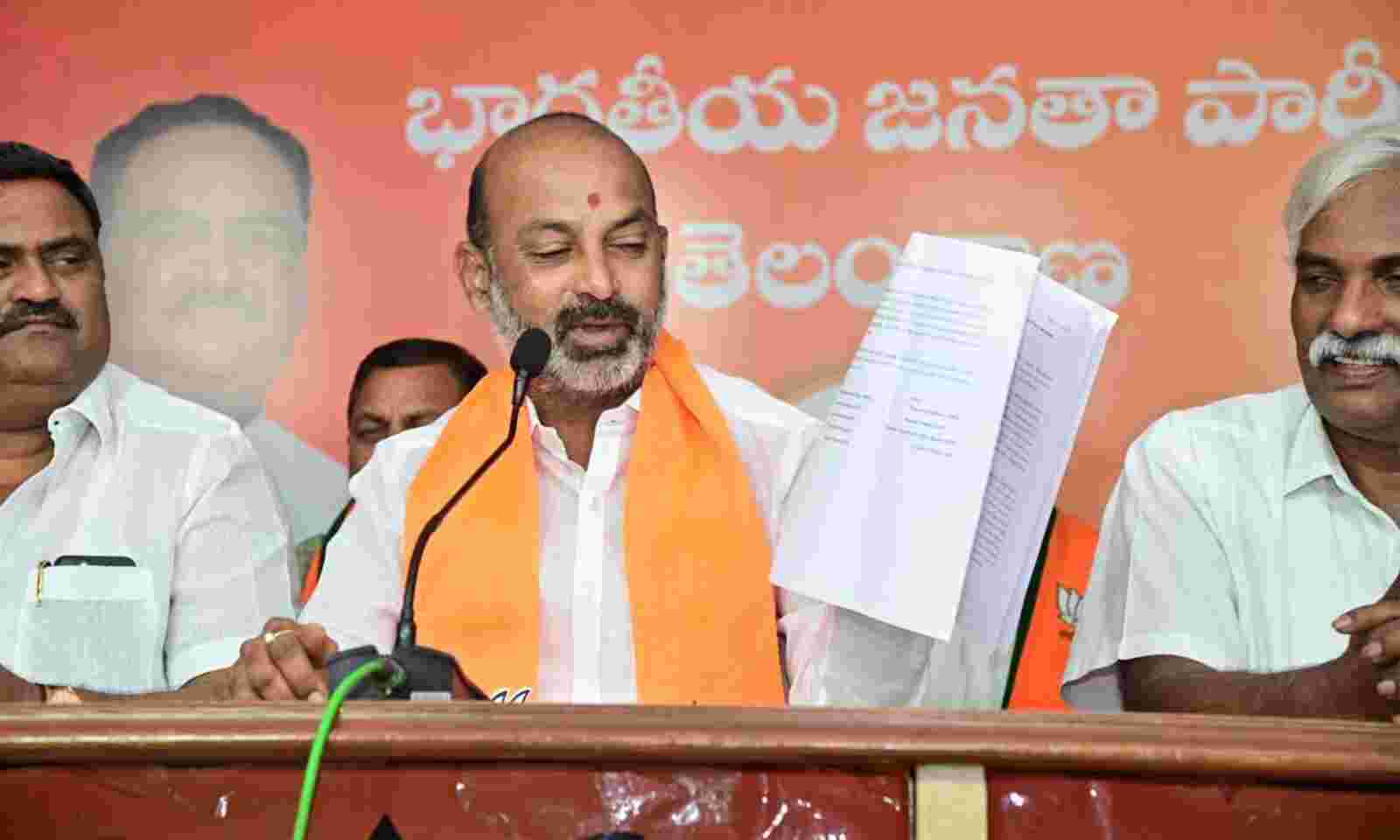 Telangana BJP president and MP Bandi Sanjay Kumar was detained from his Karimnagar residence
Telangana BJP president and MP Bandi Sanjay Kumar was detained from his Karimnagar residence shortly after midnight on Wednesday, ahead of Prime Minister Narendra Modi's visit to the state. According to reports, a police team arrived at the MP's Karimnagar residence and arrested him. While Bandi Sanjay's fans and party employees attempted to halt the police, the environment became hostile.
Bandi Sanjay was spotted being dragged by police officers and later forced to sit in a police van. He was reportedly transported to the Bommala Ramaram police station in the Nalgaunda district.
Further information about police activity is forthcoming.
BJP State General Secretary Premender Reddy said, "BJP state president Bandi Sanjay was detained by police past midnight. He has been held from his residence in Karimnagar illegally."
"They should have initiated any legal process in the morning, where would Bandi Sanjay go? This is nothing but to disturb PM Modi's program in Telangana," Reddy alleged.
"What was the need for this action against a Member of Parliament at midnight? What are the crime and case? They are not telling us anything. He is being taken to Bhongir. Why is he being taken there?" Reddy further questioned.
"The reason behind this action is that we are raising our voice against the KCR government over the question paper leak case. This is all against the 'Democracy'," he alleged.
Following Bandi Sanjay's detention, Telangana BJP leaders announced a state-wide protest.
"We are planning to do a state-wide protest against the police action against the BJP State President," added Reddy. PM Modi is set to visit Telangana on April 8 to launch the Vande Bharat Express railway from Secunderabad to Tirupati, as well as other development projects.