T'gana: Bandi Sanjay leads BJP march against KCR govt over "unemployment" in Hanumakonda
16 April, 2023 | Pragati Singh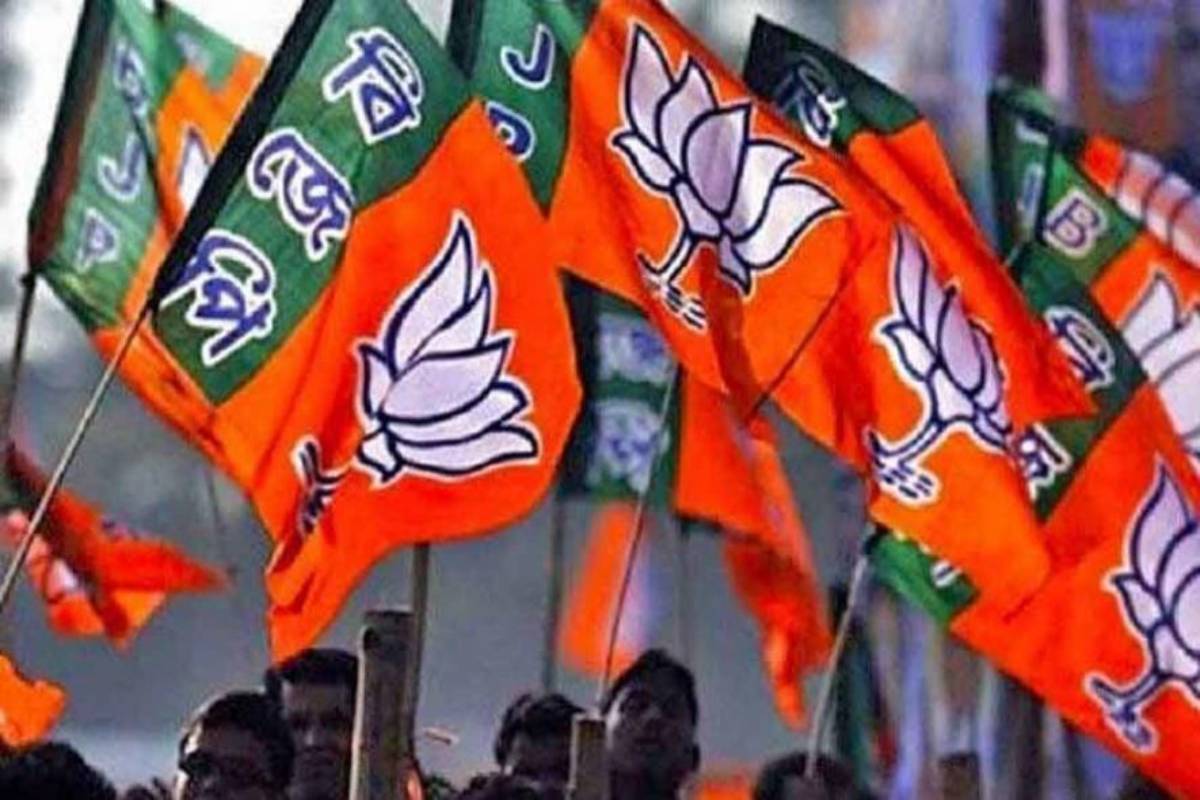 The march was led by Telangana BJP chief Bandi Sanjay, who was joined by many other prominent party leaders.
On Sunday, the Opposition BJP held an "unemployment" march against the K Chandrasekhar Rao-led BRS government in Telangana's Hanumakonda district. The march was led by Telangana BJP chief Bandi Sanjay, who was joined by many other prominent party leaders. A large crowd had gathered for the march.
Addressing the gathering, Sanjay said, "The chief minister was mistaken in his belief that putting me in jail would bring our movement against his government to a stop. I was arrested from here in connection with the 10th exam paper leak incident. However, it was only a ploy to divert people's attention from the TSPSC paper leak, which put the futures of about 30 lakh youth in peril. We believe in the judiciary."
"Should we tolerate KCR's fake drama? He said that 1,91,000 posts are vacant and that he will give 1 job per house and an unemployment allowance till the jobs are given. Should we tolerate such fakery? The BJP will not tolerate it. We will fight it. We do not have any other selfish goals," Sanjay said.
"The chief minister should come clean on why he is objecting to an inquiry by a sitting judge. Sack your son immediately and push him out. You had sacked a Dalit deputy CM earlier, you pushed out Etela Rajender for no fault of his. You had removed many MLAs from power and from your party. But you won't remove your daughter who did liquor business (K Kavitha was questioned in connection with the Delhi liquor scam case). This TSPSC is your son's ministry. Your son made many mistakes and you are trying to protect him," Sanjay said.
"Is it a case of one justice to the KCR family and another for other MLAs and ministers?" questioned Sanjay
He stated that his party's only priority is the future of 30 lakh youth, adding that approximately 3 lakh youth took the TSPSC exam.
"The chief minister and his family have destroyed their bright futures. About 30 lakh youth have registered for employment. Around Rs 1,60,000 were to be given as allowance but the same hasn't been done. How did the TSPSC paper leak? For the TPSC paper leak, it was Bandi Sanjay to blame. If notifications are not given, then again, it is Bandi Sanjay to blame. Even in the wake of the 10th paper leak incident, they conveniently shifted the blame to Bandi Sanjay. KCR should come clean on what he is doing?"
Sanjay announced that the next leg of the unemployment march will take place on April 21 in Palamuru. The Telangana BJP chief was arrested late on April 4 at his Karimnagar residence in connection with the exam paper leak case. On April 6, he was granted bail by a magistrate court. A magistrate's court in Warangal granted bail on the condition of a Rs 20,000 surety.