The Sri Lankan Crisis Explained: Here's everything you should know
13 July, 2022 | Riya Girdhar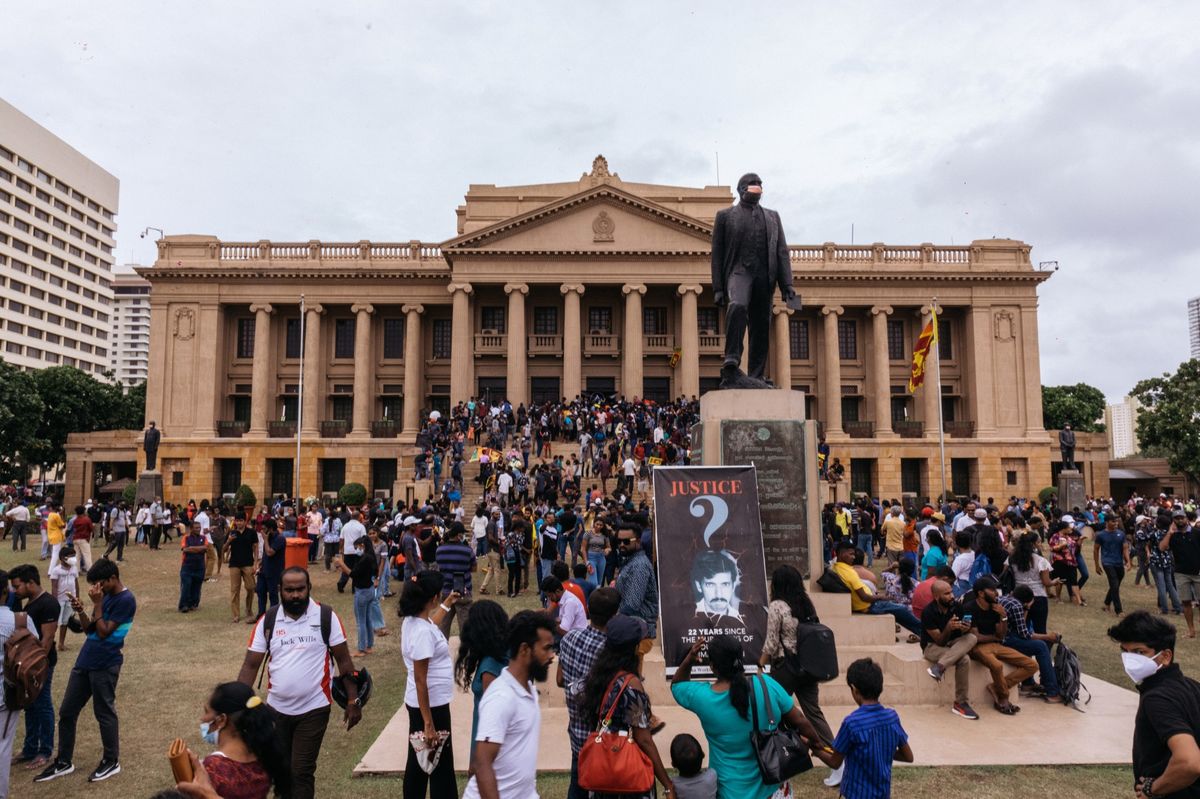 After protesters ransacked his official residence on Wednesday, Rajapaksa, the president of Sri Lanka, announced his resignation. But his resignation has not yet been submitted to the Parliament.
In response to widespread protests and the nation's crumbling economy, Sri Lanka's president fled the country, and the prime minister has declared his intention to step down. Here is a quick FAQ with the essential information to help you catch up:
President Gotabaya Rajapaksa fled, but why and how?
Since the announcement of his departure for the Maldives, he has not released an official comment. The 73-year-old, his wife, and two bodyguards were given a military plane, according to the Sri Lankan Air Force. Following the demonstrators' invasion of his official residence on Wednesday, Rajapaksa had announced his resignation. Sources were informed by people with knowledge of the situation that they haven't yet received his resignation.
What about his other family members? Who is still standing?
Along with Gotabaya Rajapaksa, his younger brother Basil, a former finance minister, was also said to have escaped, according to the BBC. Two older brothers, Chamal and Mahinda, whose whereabouts are unknown and who served the president and prime minister from 2005 to 2015, respectively, In a recent interview with Bloomberg News, Mahinda's son Namal Rajapaksa, 36, stated that no matter how bad things became, his family would "never leave the country."
Why is Sri Lanka angry?
Since the 21 million citizens of the insolvent country have had to wait in lengthy lines for increasingly expensive fuel and other daily necessities, as well as endure extended power outages, anger against the government has been growing. Food inflation is approximately 80%, and there are many shortages of things like wheat and milk powder.
What are the crisis's root causes?
The Rajapaksa administration's economic policies, which included enacting tax cuts that decreased government income just months before the epidemic wrecked havoc on the economy, caused the country to fall bankrupt. Sri Lanka slipped deeper into trouble as a result of its high debt load and rising commodities prices. It had scant foreign exchange reserves and found it difficult to buy food and fuel. Officials sought bailout discussions with the International Monetary Fund, increased rates, devalued the currency, banned some imports, and devalued the currency.