"This fight is against Mitrakaal": Rahul Gandhi after getting bail
3 April, 2023 | Pragati Singh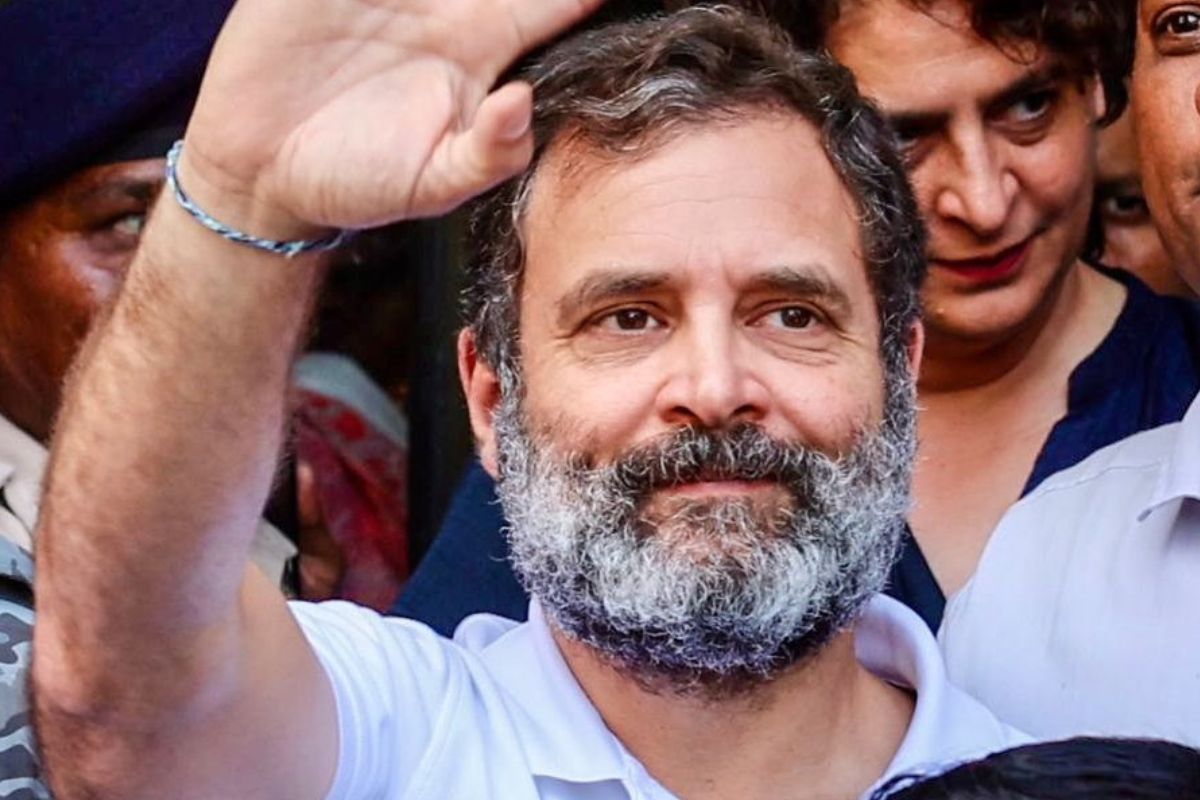 Rahul appeared in court today and filed an appeal against his conviction on March 23.
Following his conviction in the 2019 defamation case in Surat, Congress leader Rahul Gandhi stated on Monday that he was fighting the "Mitrakaal" and that the truth was his weapon and support in his struggle to restore democracy.
"This is a fight against 'mitrakaal' and to save democracy. In this struggle, truth is my weapon and support," said Gandhi in a Hindi tweet. He has criticised Prime Minister Narendra Modi for "protecting his friend Adani" in the aftermath of the Hindenburg report. A Surat court today granted bail to disqualified Congress Lawmaker Rahul Gandhi in a 2019 defamation case till April 13, when the case will be heard again.
Rahul Gandhi's lawyer, Gaurav Pandya, told the media that the court would hear Rahul Gandhi's appeal against the conviction on May 3.
Rahul appeared in court today and filed an appeal against his conviction on March 23. Rahul Gandhi arrived in Surat, where he filed an appeal seeking a stay on his conviction in the defamation case stemming from his remark about the 'Modi surname' by a Surat magistrate court.
The court had already granted the Congress leader 30 days to challenge the order. Rahul Gandhi was disqualified as a Lok Sabha MP as a result of the Surat court's decision.
Priyanka Gandhi Vadra, Congress general secretary, and prominent politicians from Rajasthan, Chhattisgarh, and Himachal Pradesh travelled to Surat from their respective states to accompany Gandhi to the Gujarat court. Priyanka was photographed with Rahul Gandhi on an IndiGo flight from Delhi.
The former Wayanad MP was convicted and sentenced to two years in jail by Chief Judicial Magistrate H H Varma on March 23 in a defamation case in Karnataka over his 'Modi surname' statement in 2019.
Purnesh Modi, a Bharatiya Janata Party (BJP) MLA, and former Gujarat minister brought a defamation complaint against Gandhi for questioning, "How come all thieves have the common surname, Modi?"
The Bharatiya Janata Party chastised Rahul Gandhi for accompanying his family and party leaders to file an appeal in Surat against his conviction by a magistrate court in a criminal defamation case in 2019.
Earlier today, a BJP spokesperson lashed out at Rahul Gandhi, alleging that the Congress leader is traveling with his family and certain chief ministers "with pomp and show" to "repeat and add to the humiliation" of the OBC group.
"Rahul Gandhi, his family members, CMs Ashok Gehlot & Bhupesh Baghel are going to Surat & will be creating mayhem in the name of appealing (against the two-year sentence) verdict. What's the need for this ruckus?" Patra said.
"Rahul Gandhi, is it not true that you used a casteist remark against the OBC community? You called them a thief and abused them. You are going to Surat with your family and some chief ministers with pomp and show. Do you want to pressurise the judiciary? Appealing is a democratic right. You are going to augment the insult that you have thrown at the OBC community by going and staging this kind of protest in Surat. Are you trying to pressurise the Indian judiciary through these gimmicks of yours?" Patra said.
Rahul Gandhi was also chastised for his "arrogance," with the BJP leader claiming that he was unwilling to apologise to the lower court for his remark.