Tracing PM Modi's deep connect with India's cultural diversity
14 April, 2023 | Pragati Singh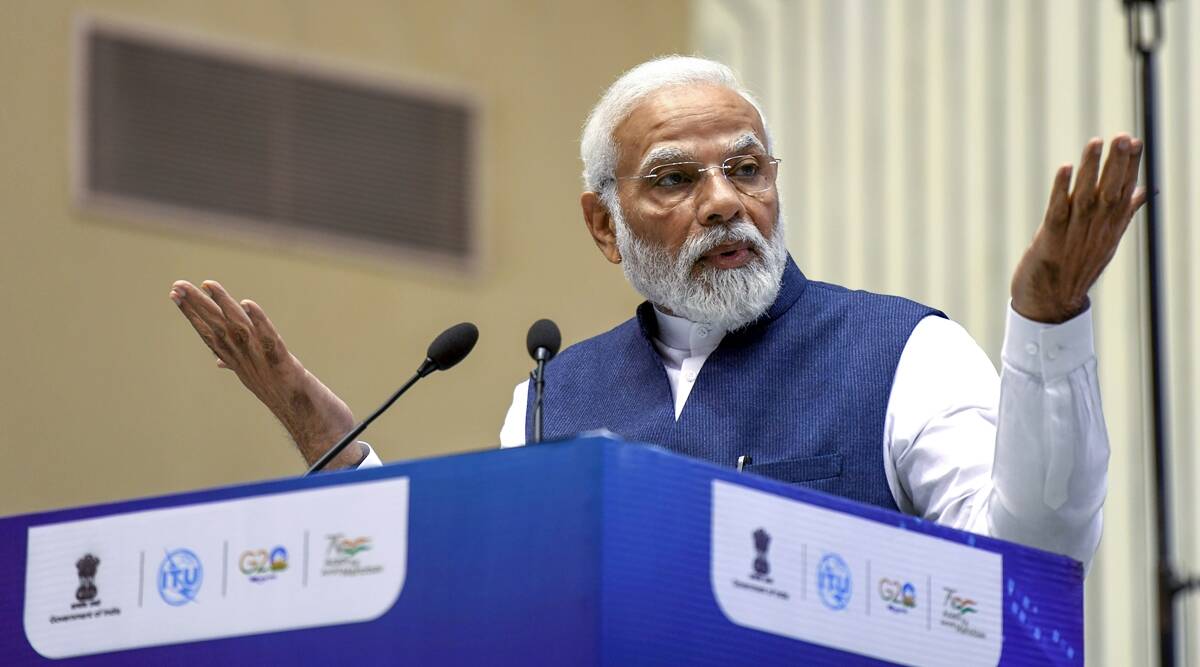 On April 13, Prime Minister Modi attended the Tamil New Year celebration at the home of his cabinet colleague L Murugan.
Prime Minister Narendra Modi has made it a point to celebrate the country's cultural diversity and festivals by taking part in them, and he will be in Guwahati on Friday to witness the historic Bihu celebrations. On April 14, Assam will witness a historic moment as over 11,000 boys and girls take part in the Bihu celebrations. PM Modi, known for his oratory skills and a deep understanding of India's cultural heritage, has established his connection with the country's diverse cultural roots through his participation in events over the years.
On April 13, Prime Minister Modi attended the Tamil New Year celebration at the home of his cabinet colleague L Murugan, where he not only spoke about the southern state's rich cultural and traditional heritage but also wore the traditional attire, veshti. He also expressed his feelings about Tamils and Tamilians.
PM Modi claimed that a large portion of his assembly constituency, Maninagar in Gujarat, was made up of Dravidians who elected him as CM. Previously, on the occasion of Easter, PM Modi paid a visit to the Sacred Heart Church in Delhi's Connaught Place on April 9. Also, former Vice President M. Venkaiah Naidu used to invite PM Modi to his residence for Ugadi celebrations, which the former always attended with great enthusiasm.
PM Modi will inaugurate the 'Barisu Kannada Dim Dimava' cultural festival at Talkatora Stadium in the national capital in February 2023. He also went on a tour of the exhibition. The Azadi Ka Amrit Mahotsav-sponsored festival celebrated Karnataka's culture, traditions, and history. Orime Minister Modi attended the celebrations of the birth anniversary of Sikh guru Shri Guru Nanak Dev in November 2022 at the residence of National Commission for Minorities chairperson Iqbal Singh Lalpura.
PM Modi also spoke at the Manipur Sangai Festival last November. PM Modi took part in the Kullu Dussehra celebrations at the Dhalpur Ground in Kullu, Himachal Pradesh, in October 2022, with his trademark enthusiasm and festive fervour. PM Modi is thought to be a devotee of Lord Durga because he fasts for nine days during Navratri. He attended the Navratri celebrations in Ahmedabad in September 2022.
Previously, PM Modi was seen in August 2022 attending Ganesh Chaturthi celebrations at Union Minister Piyush Goyal's residence. On the occasion of Buddha Purnima in May 2022, he offered prayers at the Mahaprinirvana Stupa in Kushinagar, Uttar Pradesh. He also paid an official visit to Lumbini, Nepal (the birthplace of Buddha), on the auspicious occasion. PM Modi attended the Bihu celebrations hosted by Union Minister Sarbananda Sonowal at his Delhi residence in April 2022.
On Ravidas Jayanti in February 2022, PM Modi will also visit the Sri Guru Ravidas Vishram Dham Temple in Delhi. Previously, on the occasion of Dev Deepawali, PM Modi attended the Mahotsav in Varanasi, a sacred site for Shiv Bhakts and also his Lok Sabha constituency.
Taking note of the religious significance of the location, the Central government, led by Prime Minister Modi, established the Kashi Vishwanath corridor. While unveiling the Mahakal corridor last year, he also visited and prayed at the Mahakal temple in Bhopal. On the occasion of Makar Sankranti, he also attended 'Chuda Dahi Bhoj' at the residence of former Union Minister Late Ram Vilas Paswan.