Sri Lankan court lifts overseas travel ban on former Prime Minister Mahinda Rajapaksa
18 May, 2023 | Vaishali Sharma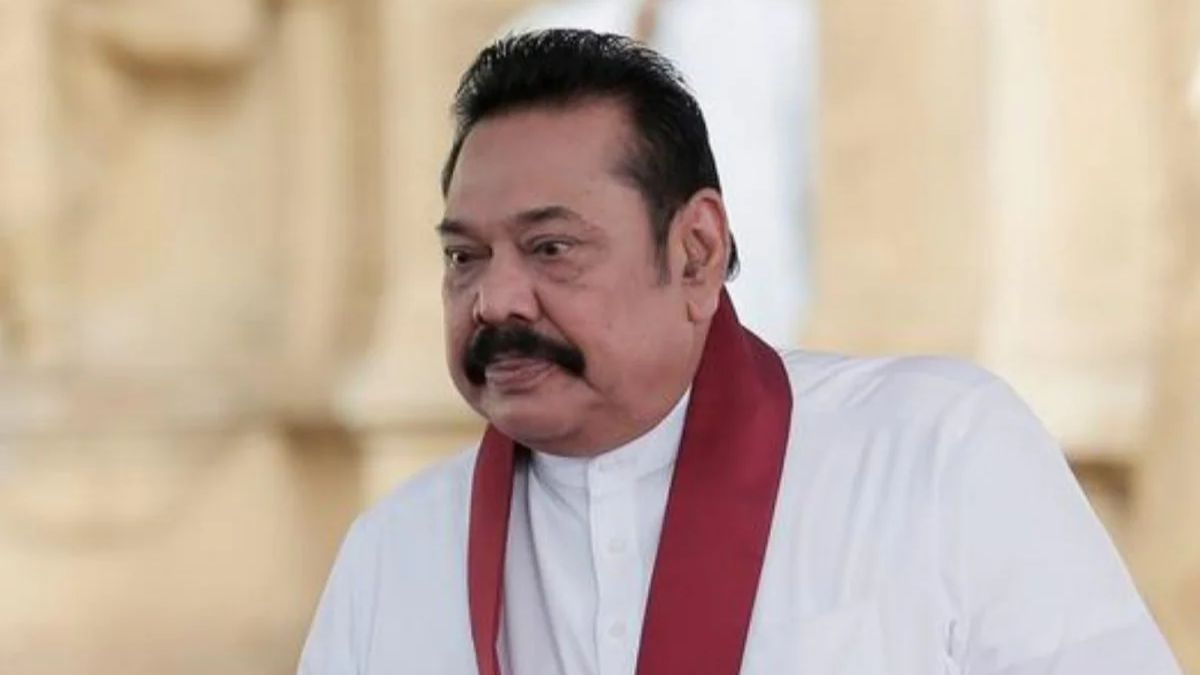 A Sri Lankan court lifted the overseas travel ban imposed on former Prime Minister Mahinda Rajapaksa in connection with the May 9, 2022 clashes.
A Sri Lankan court lifted the overseas travel ban imposed on former Prime Minister Mahinda Rajapaksa in connection with the May 9, 2022 clashes, according to Lankan news organisation News First.
Along with Rajapaksa, the Fort Magistrate's Court lifted the travel bans on MP Rohitha Abeygunawardena, Minister Pavithra Wanniarachchi, and ex-provincial Council member Kanchana Jayaratne. The ban was imposed on Rajapaksa and others in light of ongoing investigations into their alleged involvement in the May 9, 2022, deadly attack on peaceful anti-government protesters in Colombo.
According to News First, President's Counsel Shavendra Fernando requested that the court lift the travel restrictions imposed on former President Mahinda Rajapaksa, MP Rohitha Abeygunawardena, minister Pavithra Wanniarachchi, and former provincial council member Kanchana Jayaratne, citing the fact that none of them had been named as suspects in the investigation.
Following the hearing, the magistrate issued an order lifting the travel ban and designating the Controller General of Immigration and Emigration as the order's recipient. The travel ban for two others, including MP Milan Jayathilake, the fourth suspect in the case, has been extended until the next court date.
According to Sri Lanka-based News First, the Magistrate also ordered that Hewagamage Manjula, Ramesh Bhanuka, Chamath Thivanka, and Nishantha De Mel, who had previously been released on bail, be released from the case.
The Sri Lankan Supreme Court had previously issued an interim order prohibiting them from leaving the country without permission until August 11. According to the Colombo Gazette, a petition was filed in the Supreme Court seeking an overseas travel ban for Mahinda Rajapaksa, Basil Rajapaksa, and former Governor of the Central Bank of Sri Lanka, Ajith Nivard Cabraal.
In accordance with a fundamental rights petition filed before the Supreme Court, the plea requested that an investigation be conducted against those individuals responsible for Sri Lanka's economic crisis.
On July 22, 2022, a large military force and police officers launched a raid near the Presidential Secretariat and the Galle Face protest site to clear the area of protesters. Several people were arrested.
With many Sri Lankans facing severe shortages of basic necessities such as food and fuel, peaceful protests began in March. The protests forced then-Prime Minister Mahinda Rajapaksa to resign on May 9 and his brother, President Gotabaya Rajapaksa, to flee the country on July 13 and resign the next day.
Wickremasinghe took over as acting president and was elected president by parliament on July 20 with the support of the Rajapaksas' political party, the Sri Lanka Podujana Peramuna.