Musk Reinstates Trump's Banned Twitter Account
20 November, 2022 | Pranay Lad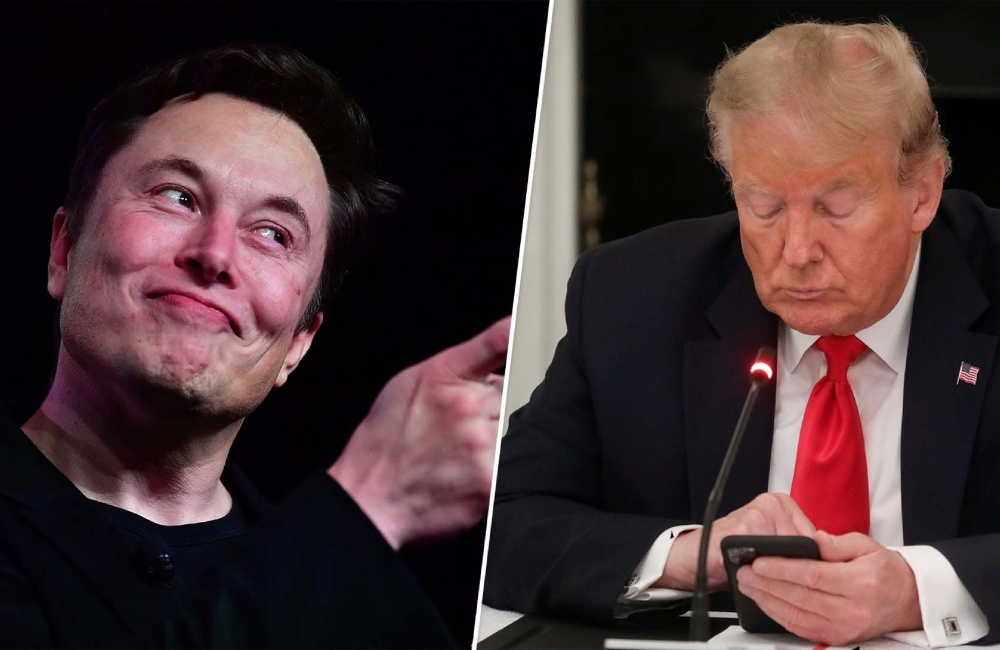 In response to Elon Musk's confirmation that he will revive Donald Trump's account, his Twitter account resurfaced on Sunday.
Former US President Donald Trump's Twitter account was resurrected on Sunday after Elon Musk indicated that it will be reinstated.
On Sunday, Elon Musk said that Trump's Twitter account will be restored. "The conversation is over. Trump will get his job back. Vox Dei, Vox Populi, "Musk tweeted.
The Latin proverb "Vox Populi, Vox Dei" means "the voice of the people is the voice of God."
Following Musk's statement, Trump's account returned to Twitter.
Minutes after business founder Elon Musk declared he was removing the 22-month suspension imposed on the former president due to encouragement of violence, Trump's previously restricted Twitter account started to emerge on the social media site on Saturday.
Twitter CEO Musk has posted a poll on the microblogging site asking users to vote on whether to allow Trump to reactivate his account after he had previously been banned for life for inciting violence.
The billionaire Twitter owner urged people to "reinstate former President Trump," giving them the option to choose yes or no. He then tweeted, "Trump poll approaching 1M votes/hour."
According to the report, little over 15 million Twitter users participated in the poll, with 51.8% of them choosing to support reinstatement.
Trump had earlier in the day seemed less than enthusiastic.
When asked by a panel at the annual leadership gathering of the Republican Jewish Coalition whether he intended to return to Twitter, the former president said via video, "I don't see any need for it."
Trump, who on Tuesday announced his intention to run again for president in 2024, lauded Musk and declared that he had always been a fan. Trump said that Twitter's issues were "extraordinary" and that it was plagued by bots and false accounts.
Trump had legal issues earlier in 2020 because his account was terminated following the Capitol Hill uprising on January 6 following the US Presidential elections.
The world's richest man has made multiple decisions in this way, including one to purchase Twitter, therefore the introduction of this new policy is not shocking.
Musk started restoring access to accounts on Friday that had previously been banned indefinitely for violating the platform's policies. Jordan Peterson, a writer, and Kathy Griffin, a comedian, were among the first individuals to get their accounts restored.
"The new Twitter policy allows for free expression, but not for unfettered reach. Hateful or negative tweets will be max deboosted and demonetized, so Twitter won't get any advertising or other income from them. The tweet won't be found until you actively look for it, which is the same as how you would search the rest of the Internet "In an earlier tweet, Musk stated.
A group of US senators requested the nation's antitrust regulator to supervise the social media platform's consent decree and compliance with consumer privacy rules after the new Twitter CEO's recent adjustments failed to convince them.
Seven Democratic senators, including Richard Blumenthal and Elizabeth Warren, signed a letter to Federal Trade Commission (FTC) chair Lina Khan that stated: "We write regarding Twitter's serious, willful disregard for the safety and security of its users, and encourage the FTC to investigate any breach of Twitter's consent decree or other violations of our consumer protection laws."
The integrity and safety of the platform have allegedly been compromised by the worrying actions made by Twitter's new CEO, according to US senators.
Additionally, since Musk took over Twitter last month, the firm has seen significant layoffs and resignations, according to the letter. They asserted that Musk has solely given emphasis to growing profits while ignoring other important facets of the business.