Last Rites of Tunisha to Be Held Today
27 December, 2022 | Pranay Lad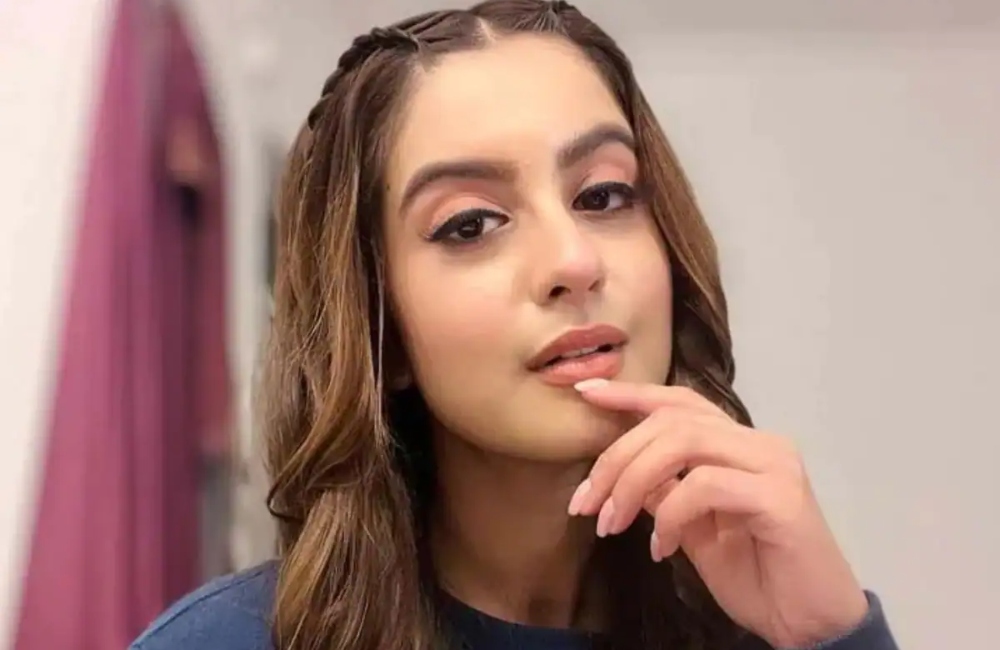 Tunisha Sharma's funeral services will be performed on Tuesday at about 3 p.m. in Mumbai's Mira Road. It is believed that she committed suicide while working on the set of a TV series.
According to Tunisha's maternal uncle, her body was transferred late yesterday evening from JJ Hospital to the mortuary at Pandit Bhimsen Joshi Hospital in Bhayandar West. By midday, Tunisha Sharma's family will visit the hospital, and her corpse will be delivered to her Mira Road residence.
According to Tunisha's maternal uncle, the deceased's mother felt queasy last night because of her health when she saw Tunisha's body.
In a statement, Tunisha's family said, "Our beloved Tunisha Sharma. We regret to tell you that on December 22, Tunisha Sharma passed away and entered into eternal rest. We invite everyone to attend and say their final prayers for the soul who has passed away. The cremation facility on Mira Road will perform her cremation. The last rites ritual will start at Bhayander East at 3 p.m.
On the set of a TV show, Tunisha Sharma's body was discovered. The actress went to the restroom after the tea break, and when she did not return, the police broke down the door and discovered that she had hung herself, according to information they received, according to Waliv Police.
Police officers searched the area but found no suicide note.
Sheezan Khan, the main suspect in the killing of her daughter, was suspected of cheating on the dead actor's mother earlier on Monday, and she pleaded with the authorities not to spare him.
Despite having promised to marry the 21-year-old, Vanita Sharma claimed that Tunisha's ex-boyfriend Sheezan had cheated on her.
Tunisha's mother issued a statement in which she stated: "To cheat on Tunisha, Sheezan did. first began seeing her, made her a marriage proposal, and then ended the relationship."
While in a relationship with Tunisha, Sheezan "had interaction with another female," she said.
The mother of Tunisha Sharma stated, "He used her for three to four months," adding that Sheezan shouldn't be spared.
The actress and the "Ali Baba: Dastaan e Kabul" star had split up 15 days before she was discovered dead on December 24 inside a television set bathroom.
She had sadness after the divorce, according to the police report from Sunday. She allegedly experienced a great deal of stress.
Sheezan Khan, Tunisha Sharma's ex-boyfriend, reportedly informed authorities that he ended their relationship because he was "so troubled by the environment in the country that arose following the brutal murder of Shraddha Walkar," according to reports on Monday.
On his first day of police detention on Sunday, Sheezan informed Waliv police that he broke up with Tunisha because of the fallout from the Shraddha Walkar case and that their age difference and difference in communities prevented them from being together.
Sheezan further said that Tunisha had already attempted suicide following their breakup during questioning. A few days before her passing, Tunisha attempted suicide. At that time, Sheezan reportedly said, "I saved her and instructed Tunisha's mother to take particular care of her."
In relation to Tunisha Sharma's alleged suicide, a Vasai, Maharashtra, court on Sunday incarcerated actor Sheezan Khan for four days.
Khan was brought before the court by Waliv police following his detention in a suicide aid case. In accordance with Section 306 of the Indian Penal Code, the case was filed against him.
On December 24, Waliv police were informed that the actress had left for the restroom during a tea break and that when she did not return, someone had contacted the police.
The actor was hanging when the cops burst down the door.
According to police sources, Tunisha and Sheezan's mobile phones have been submitted to a forensic lab so that the conversations and chats between the two may be reviewed in order to determine what transpired during their 15-day separation and what ultimately caused Tunisha's death.
Waliv police also said that Tunisha's blood sample, jewellery, and clothing would be forwarded for forensic analysis to Kalina Forensic Lab.
The authorities are currently looking into her suspected suicide's motivation.