Turkey-Syria earthquake toll nears 9500, rescue underway
8 February, 2023 | Pragati Singh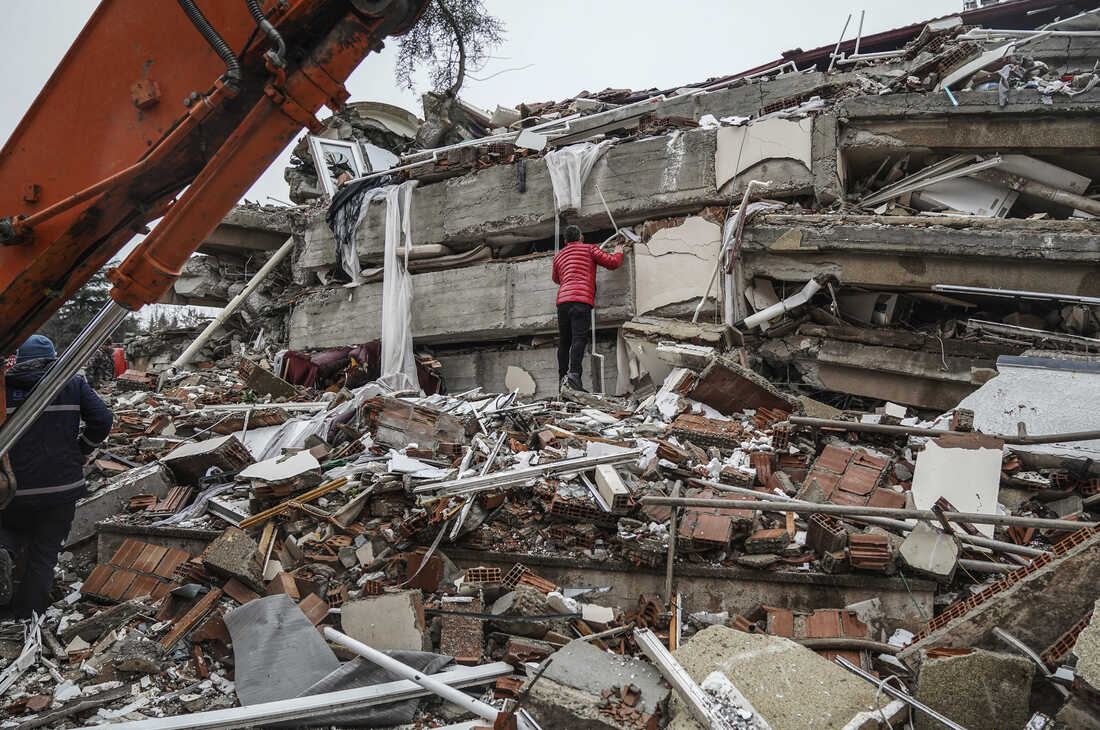 The death toll from the Turkey-Syria earthquake stands at 9,487.
As rescue efforts continue in the disaster-stricken nations, CNN reported that the death toll from the Turkey-Syria earthquake stands at 9,487. As many individuals are still buried beneath the rubble, humanitarian organisations and rescuers predict that the death toll will grow. Murat Kurum, Turkey's environment minister, stated at a televised conference on Wednesday that at least 6,957 people have died and more than 38,000 have been injured in the country.
CNN reports that there have been at least 2,530 fatalities in Syria. After a series of earthquakes and aftershocks in Turkey and Syria, many people made an attempt to flee the damaged city of Gaziantep, which is located about 33 kilometres (20 miles) from the epicentre.
On Tuesday, many who were unable to escape the city sought refuge in malls, stadiums, mosques, and community centres due to the closure of the airport and a number of nearby roadways. On Wednesday, rescue efforts are still looking for victims of the catastrophic earthquake that struck Turkey and Syria on Monday. The region is now receiving relief from a number of nations.
Rescuers in southern Turkey and war-torn northern Syria are rushing to recover survivors from earthquake wreckage before they perish from the cold. According to Khaleej Times, as the death toll rose, frustration and rage over the pace of the rescue operations grew.
According to the US Geological Survey, the earthquake, one of the biggest to hit the area in more than 100 years, struck 24.1 kilometres (14.9 miles) beneath the surface of Turkey's Gaziantep province, 23 kilometres (14.2 miles) east of Nurdagi. In response to the deadly earthquake that occurred on Monday, Turkish President Recep Tayyip Erdogan has proclaimed a three-month state of emergency in ten regions.