Two earthquakes hit Turkey fortnight after deadly tremors
21 February, 2023 | Pragati Singh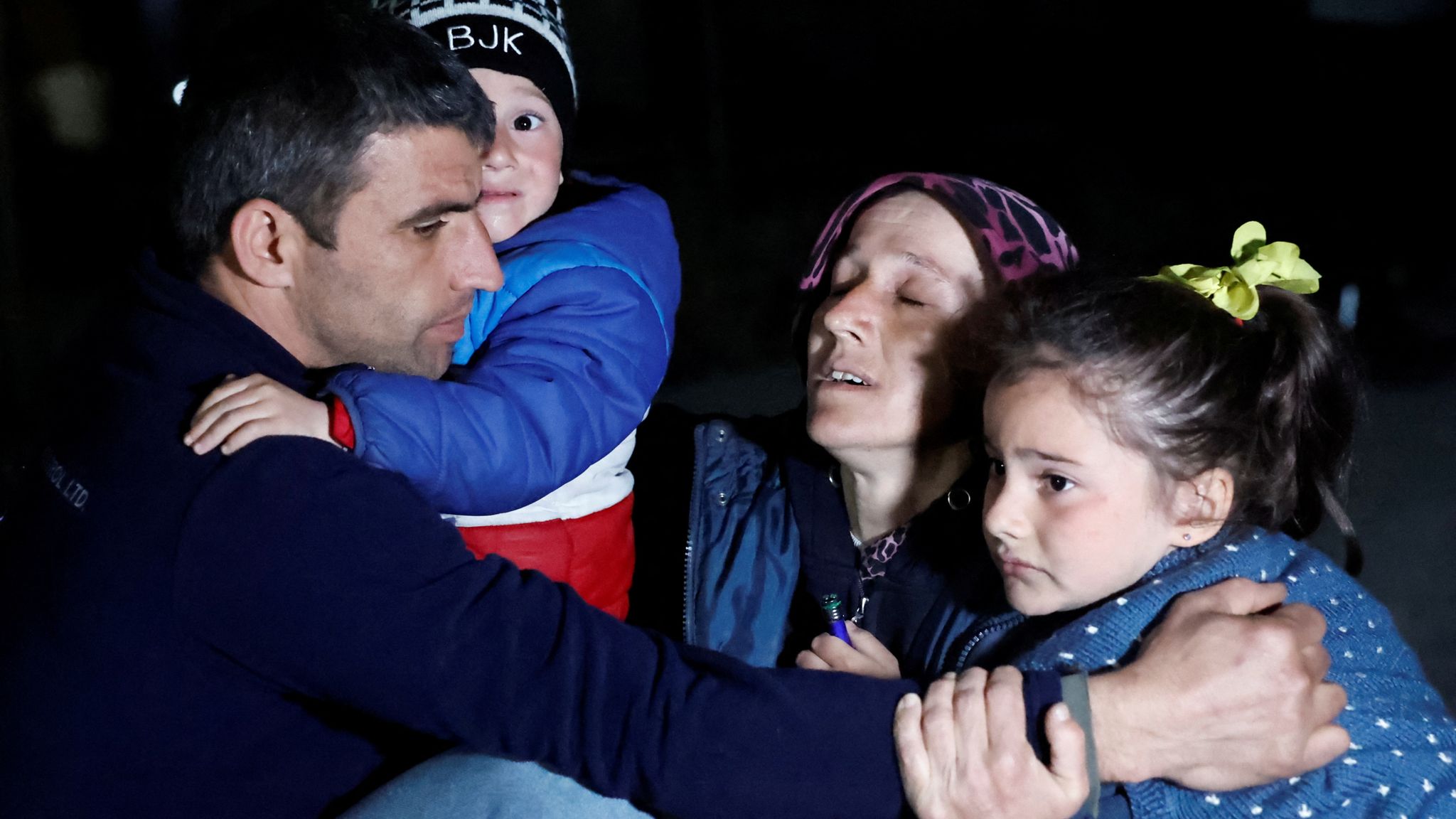 Within three minutes, three earthquakes were registered in Turkey's southern Hatay province. 
While the Turkish government is engaged in a major rescue and search operation in two provinces to save the lives of victims trapped under building rubble following the devastating earthquake that struck the country a fortnight ago, two more earthquakes struck the Turkey-Syria border region on Monday, according to the European-Mediterranean Seismological Centre (EMSC).
Within three minutes, three earthquakes were registered in Turkey's southern Hatay province. "Today a Magnitude 6.4 #earthquake (#deprem) hit #Antioch (#Turkey) at 20:04:29 local time (UTC 17:04:29). Shaking was felt over 400km by approximately 30M people in Turkey, Lebanon, Syria, Cyprus, Syrian Arab Republic and Israel,"  EMSC tweeted about the earthquake.
According to Anadolu Agency, another earthquake with a magnitude of 5.8 was observed in Samandag. This comes after a horrific 7.8 magnitude earthquake hit Turkey and Syria on February 6, killing over 46,000 people.
According to Turkey's Anadolu Agency, citing the Disaster and Emergency Management Presidency (AFAD), one of the quakes with a magnitude of 6.4 occurred at around 20.04 pm, local time (1704GMT) in the Defence district of Hatay, while the other quake with a magnitude of 5.8 struck the country three minutes later, with its epicentre in Hatay's Samandag province.
The first quake occurred at a depth of 16.7 kilometres (10.4 miles), while the second occurred at a depth of 7 kilometres (4.3 mi). Both were felt in the immediate vicinity.
The quakes two weeks ago, despite being centred in Kahramanmaras, 100 kilometres or more from Hatay, inflicted considerable damage in the city, according to Anadolu Agency. Turkey is still reeling after the loss of at least 41,000 lives and another earthquake, according to the agency.
Authorities claim that millions of people who survived the earthquake require humanitarian assistance, with many survivors left homeless in near-freezing winter weather. Rescues are becoming increasingly rare. Previously, Turkey's disaster agency announced the completion of rescue efforts in eight of ten regions, nearly two weeks after a major earthquake killed tens of thousands of people.