"Uddhav Thackeray went against his father's dreams, but we corrected the mistake": Shinde
9 April, 2023 | Pragati Singh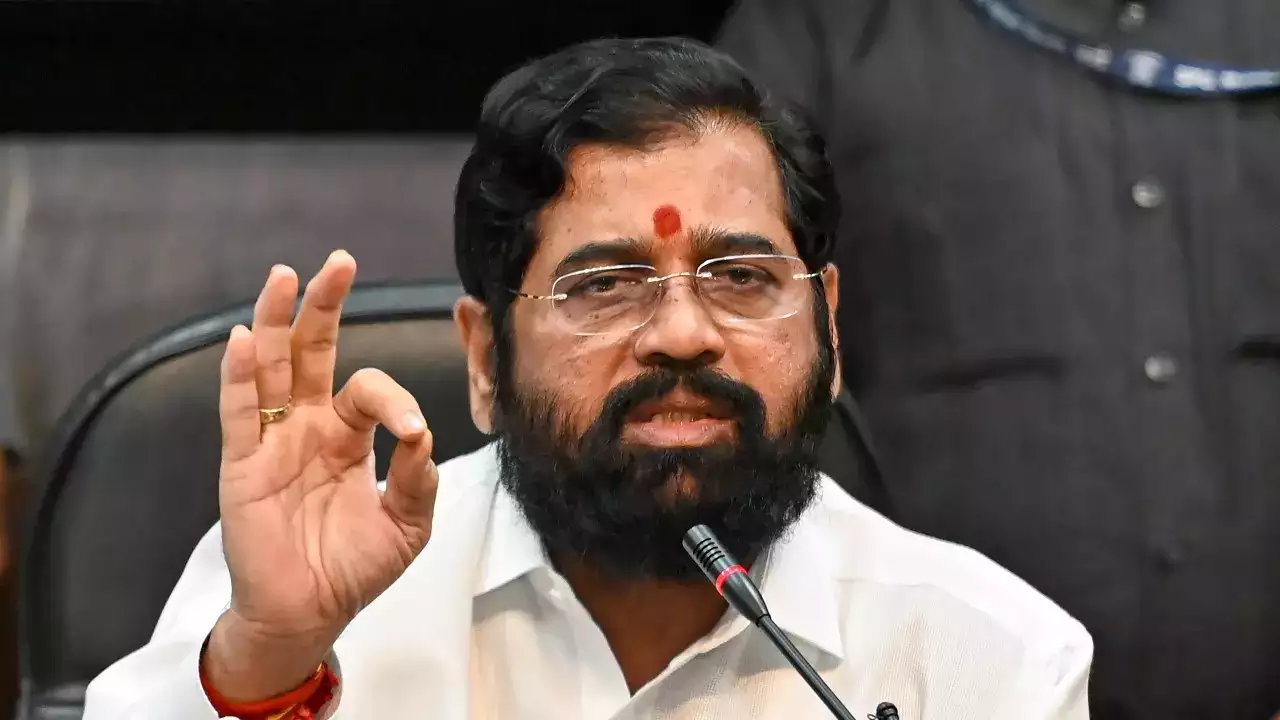 Some people are allergic to Hinudtva and have been spreading misunderstandings against Hindutva.
Maharashtra Chief Minister Eknath Shinde, who came to Ayodhya on Sunday, slammed Uddhav Thackeray, saying he went against his father's ambitions for power, but that we corrected the mistake. He further stated that the subject of the 'Ram Temple' in Ayodhya is a matter of faith for the Shiv Sena party.
Talking to media persons in Ayodhya, CM Shinde said, "Some people are not happy with our Ayodhya Yatra. Some people are allergic to Hinudtva and have been spreading misunderstandings against Hindutva. In 2014, a government with Hindutva ideology came into the country under the leadership of PM Modi."
"Balasaheb had given the slogan of 'Garve se kaho Hindu ho' (proudly say you are a Hindu). So, the ideology of Shiv Sena and BJP have the same," he added.
In an apparent criticism of former Maharashtra Chief Minister Uddhav Thackeray, Shinde stated that Uddhav Thackeray went against Balasaheb's dreams for the sake of power.
"On one hand, Lord Ram took vanvaas (isolation) just to fulfill his father's promise. While we all saw what happened on the other side. He (Uddhav Thackeray) went against his father's dreams for the greed of power. People had voted for a BJP -Shiv Sena government, but some people took wrong steps, which we rectified 8-9 months back," Shinde added.
When the Chief Minister arrived in Lucknow on Saturday, he was greeted by thousands of party workers and Lord Ram worshippers.
"Today also, the devotees are present in large numbers. The whole atmosphere was very blissful. I would like to thank them. Whenever I think of coming to Ayodhya, I feel a wave of happiness in my heart. When we came here, people showed us many new constructions," he said.
He added, "We were able to get the 'Bow and Arrow' symbol and 'Shiv Sena' name, only with the blessings of Lord Ram. I had said after becoming the CM that I will come here. I won't be able to forget this day in my life. Our whole government, Deputy CM Fadnavis has come here. Now, we will be going to perform aarti on the Saryu River".
Remembering his last visit to Ayodhya, he stated that only the platform had been erected, but now pillars have been added.
"It seems like a dream coming true. The idol will also be installed in January next year. The construction of a grand divine Ram temple in Ayodhya was the dream of millions of Ram devotees. But, nobody, except PM Modi did anything for the Ram Mandir. He has fulfilled Balasaheb Thackeray's dream".
Shinde added, "Some people used to say 'Mandir wahi banayenge, tareek nahi bataenge' (We will build the temple, but won't tell the date). PM Modi not just build the temple, and also told the date," he said.