UK Deputy PM Dominic Raab resigns over bullying allegations
21 April, 2023 | Anupam Shrivastav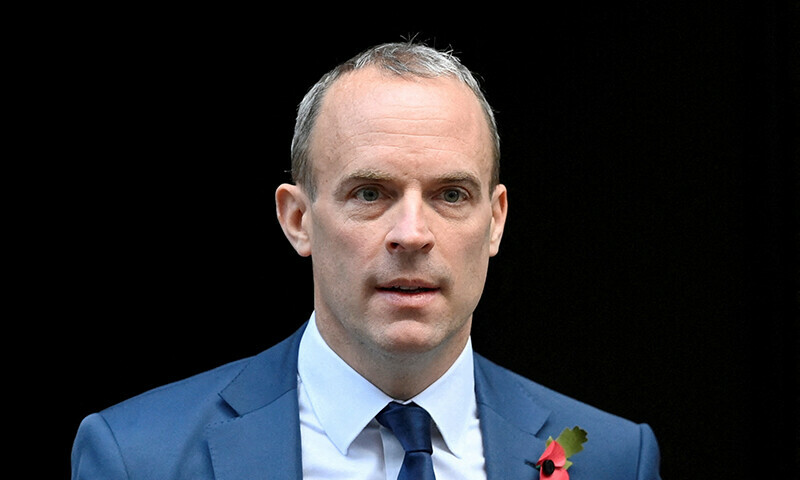 UK Deputy Prime Minister was facing two formal complaints over bullying.
Facing the allegations of bullying Dominic Raab, UK's deputy prime minister resigned on Friday.
"I am writing to resign from your government, following receipt of the report arising from the inquiry conducted by Adam Tolley KC. I called for the inquiry and undertook to resign if it made any finding of bullying whatsoever. I believe it is important to keep my word," Raab's statement read.
Former employees made allegations against Raab in November, claiming that he fostered a "culture of fear" within their divisions.
Two complaints were made against Dominic Raab
After receiving two formal complaints, he contested the accusations and asked for a probe into himself. After taking office in October, Rishi Sunak appointed Dominic Raab to be the deputy prime minister and justice secretary.
"It has been a privilege to serve you as Deputy Prime Minister, Justice Secretary and Lord Chancellor. I am grateful to have had the opportunity to work as a Minister in a range of roles and departments since 2015, and pay tribute to the many outstanding civil servants with whom I have worked," Raab's resignation read.
Following Sunak's decision to oust previous chancellor Nadhim Zahawi from his position in January after it was discovered that he had violated the ministerial code over his tax affairs, Raab left his position.