Ukraine 'deserves' to start EU accession talks 'this year': Zelenskyy
3 February, 2023 | Pragati Singh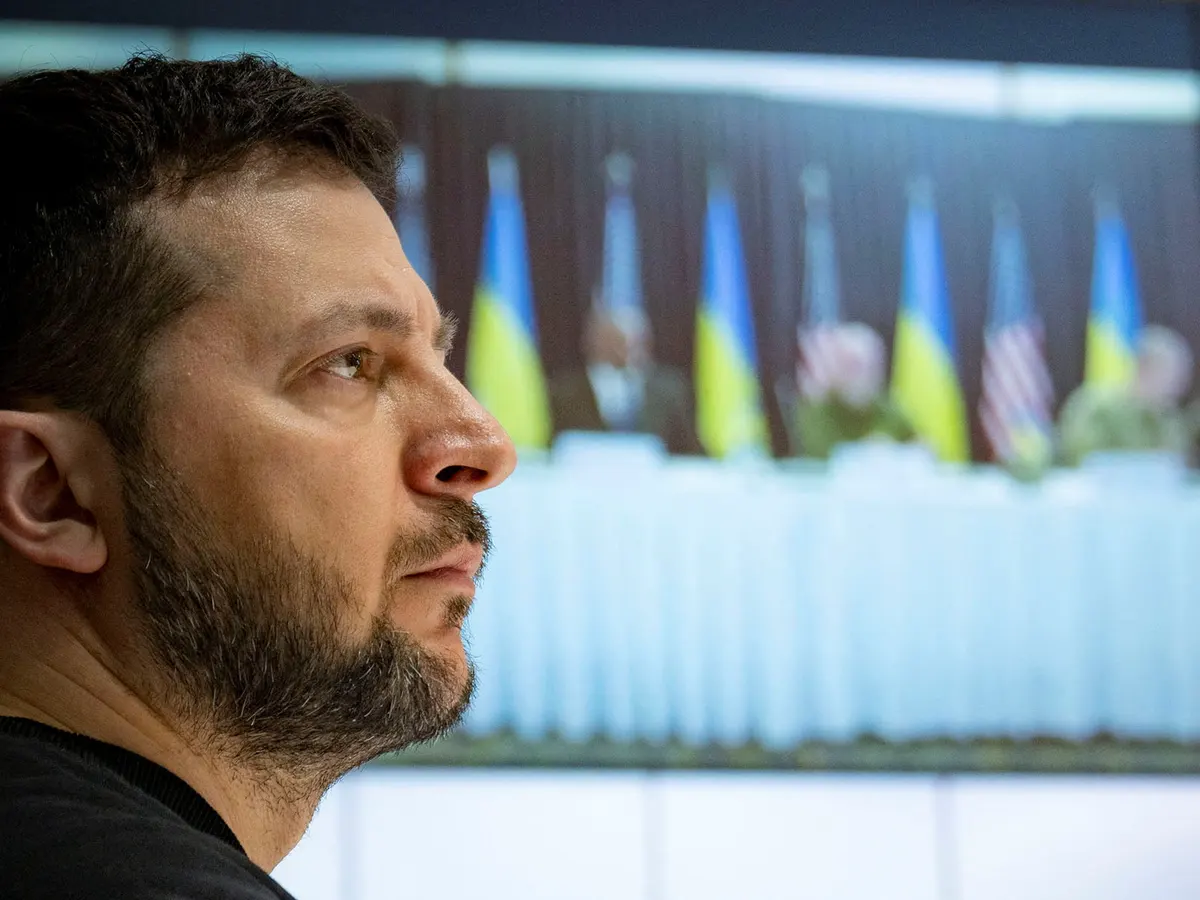 Zelenskyy said his war-torn country deserved to begin EU accession discussions this year.
Ukrainian President Volodymyr Zelenskyy said his war-torn country deserved to begin EU accession discussions 'this year,' according to CNN. Zelenskyy stated that he and EU President Ursula von der Leyen had developed an important mutual understanding about Ukraine's accession to the European Union. Zelensky stated that he had good meetings with the commission's leader and members of the European Commission's College, demonstrating that all parties grasped  "the fact that Ukraine needs constant and full support in defense against Russia," in his evening address Thursday.
"And about the fact that our further integration should give energy and motivation to our people to fight despite any obstacles and threats. I believe that Ukraine deserves to start negotiations on EU membership already this year," CNN quoted him as saying.
Zelensky commended EU Chief and her colleagues in the EU for Ukraine's 'integration road' military, financial, and social support. According to the EU, Ukraine will host the 24th EU-Ukraine Summit on Friday, where Charles Michel, President of the European Council, and Ursula von der Leyen will meet with Zelenskyy.
This is the first EU-Ukraine meeting since Russia's assault began, as well as the first since the European Council gave Ukraine candidate country status. The leaders will talk about Ukraine's European path and the accession process, the EU's response to Russia's aggression against Ukraine, Ukraine's initiatives for just peace and accountability, cooperation on reconstruction and relief issues, as well as energy and connectivity, and global food security.
According to CNN, the leaders are likely to release a joint statement at the end of the conference.
Zelenskyy previously met with European Commission President Ursula von der Leyen in January. Zelenskyy expressed gratitude to Leyen for the European Union's support on his official Twitter account.
According to Zelenskyy, Ukraine is expecting the first tranche of macrofinance aid in January. He tweeted, "Glad to start the year talking to @vonderleyen. Thanked for the EU support. Waiting for the 1st tranche of macro-fin aid in Jan, the 1st batch of LED lamps, school buses, generators & modular houses. Coordinated steps on Ukraine European Union Summit. We feel supported & will win together."
Ursula von der Leyen reassured Volodymyr Zelenskyy that the European Union remains committed to Ukraine. She stated that the European Union will back Ukraine's "heroic struggle" for freedom in the face of the attack. Leyen stated in a tweet that the EU is supplying Ukraine with generators, light bulbs, shelters, and school buses.
Ursula von der Leyen tweeted, "In the 1st call of the new year with President @ZelenskyyUa, I conveyed my wholehearted support and best wishes for 2023 to the Ukrainian people. The EU stands by you, for as long as it takes. We support your heroic struggle. A fight for freedom and against brutal aggression."