Ukraine reports multiple explosions in Kyiv, other regions
18 May, 2023 | Anupam Shrivastav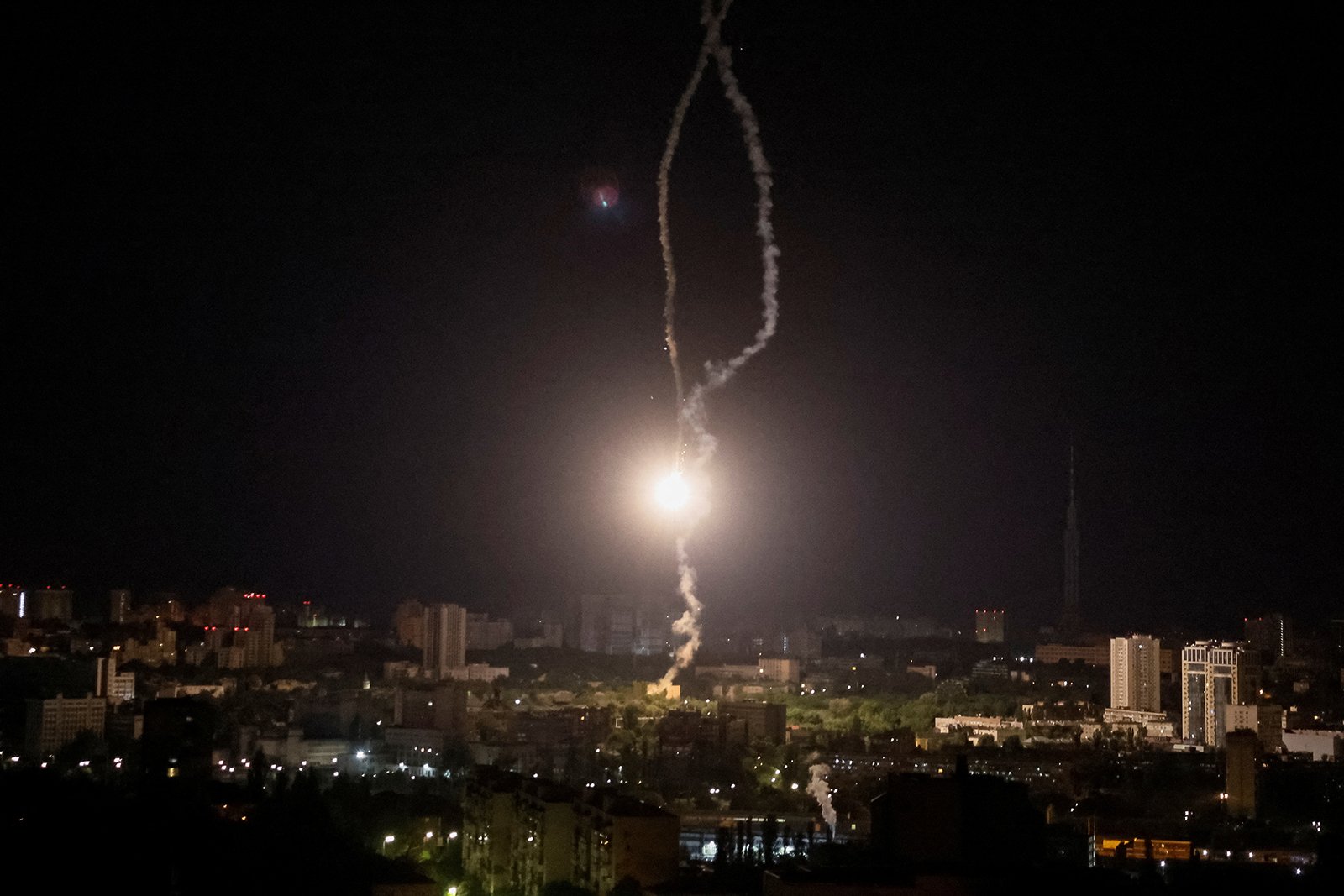 The Capital of Ukraine was rocked by explosions on May 16 as Russia attacked it with Kinzhal hypersonic missiles as Ukrainian forces said they intercepted six of them.
In the early hours of Thursday, there were numerous explosions in Kyiv and other regions of Ukraine, according to CNN, quoting Kyiv Mayor Vitaliy Klitschko. "Multiple explosions have occurred in the capital, in the Darnytskyi and Dniprovskyi districts. Emergency services are en route to the affected areas," Kyiv Mayor told.
CNN quotes Vitaliy Klitschko, the mayor of Kyiv, as saying on Telegram. There were reportedly more blasts in the Desnianskyi neighborhood. The Darnytskyi district experienced debris as a result of the city of Kyiv's air defences being activated, according to the military administration of Kyiv.
In the current confrontation between Russia and Ukraine, which began on February 24, 2022, reports of explosions have been made. "Data on casualties and damage are currently being updated. Remain in your shelters until the air raid alert is over!" The leader of the city's military administration, Serhiy Popko, stated on Telegram.
As per the Ukrainian military officials, a Russian missile strike on Odesa on Wednesday resulted in one death and two injuries, as reported by CNN. In a post on Facebook, Ukraine's Operation Command South stated, "Late night, the enemy launched a missile attack on Odesa. The attack was carried out using various missiles from different directions. Most of them were destroyed by air defense, but unfortunately, [an] industrial infrastructure was hit."
Russia attacked Ukraine capital with hypersonic missiles
Russia, on May 16 launched an unprecedented missile attack at Kyiv as reported by CNN. Ukraine however claimed that it shot down six Russian Kinzhal hypersonic missiles. As per The New York Times (NYT), the attack was one of the biggest since March and appeared to show Ukraine's increasing ability to defend against Russia's arsenal of aerial weapons.
General Valerii Zaluzhnyi, commander of the Ukrainian Armed Forces, claimed that the attack, which began around 3:30 am local time, was launched from the north, south, and east. "Six Kh-47M2 Kinzhal aeroballistic missiles were fired from six MiG-31K aircraft, nine Kalibr cruise missiles from ships in the Black Sea, and three land-based missiles (S-400, Iskander-M)," stated Zaluzhnyi on Twitter.
Furthermore, according to General Valerii Zaluzhnyi, Russia also launched attack drones, all of which were obliterated. Six of the up to 10 times the speed of sound Kinzhals ballistic missiles that Russia fired at Ukraine overnight lit up Kyiv with flashes and dumped debris as they descended from the sky.
Read Also : Supreme Court to hear SEBI's plea regarding extension over Adani-Hindenburg on Monday
Follow us : Twitter