Ulta Rath Yatra Mishap: PM Modi, CM Manik Saha announce compensation for victims
29 June, 2023 | Anupam Shrivastava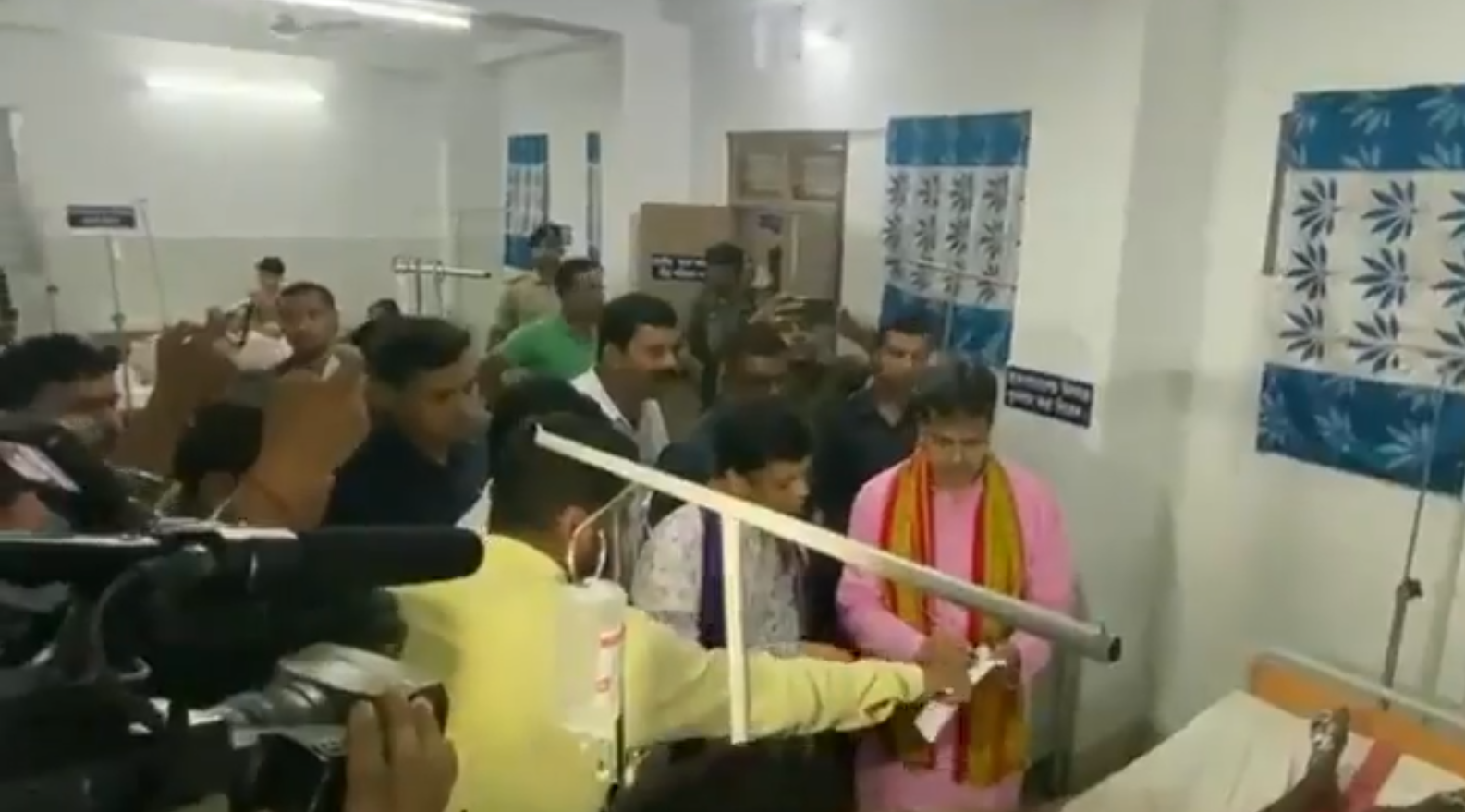 PM Modi also expressed their condolences to the families of the deceased in Ulto Rath Yatra in Tripura.
Expressing heartfelt condolences over the tragic mishap during the Ulta Rath Yatra in Tripura's Unakoti district, both Chief Minister Manik Saha and Prime Minister Narendra Modi have announced compensation for the victims and their families. The incident, which took place on Wednesday, resulted in the death of seven people and severe burn injuries to 16 others who were electrocuted during the event.
Chief Minister Manik Saha promptly visited the site of the mishap to personally assess the situation. He expressed his disbelief and stated that such an unfortunate incident had never occurred in the history of Tripura.
The Ulta Rath Yatra, a religious procession, turned tragic when the chariot came into contact with a wire, leading to electrocution. Those on the stairway of the chariot tragically lost their lives, while those inside the chariot remained unharmed. The Chief Minister conveyed his deepest condolences to the families of the deceased, acknowledging the magnitude of the incident.
The government of Tripura has taken immediate action to provide support and compensation to the affected individuals and their families. The Chief Minister's office reported that the injured victims have been admitted to Fatikroy, Kumarghat, and GB Pant hospitals for treatment.
Chief Minister Saha personally visited Fatikroy and Kumarghat hospitals to meet the victims of Ulta Rath Yatra and their families. He assured them that the government would bear all the expenses for their treatment, emphasizing the commitment to provide proper healthcare and support.
PM Modi, CM Manik Saha announce Compensation for the families of deceased in Ulta Rath Yatra
To alleviate the financial burden on the affected families in Ulta Rath Yatra, Chief Minister Saha announced immediate relief measures. The next of kin of the deceased will receive Rs 4 lakh as compensation, acknowledging the loss they have endured. Additionally, individuals with burn injuries exceeding 60 per cent will receive Rs 2.50 lakh, while those with burn injuries ranging from 40 to 60 per cent will be given Rs 74,000. The government's decision to provide financial assistance aims to assist the victims and their families during this difficult time.
Prime Minister Narendra Modi also expressed deep grief over the incident and extended his condolences to those who lost their loved ones. He took to Twitter to share his sympathy, stating that the mishap during the Ulta Rath Yatra in Kumarghat is saddening.
The Prime Minister announced compensation from the Prime Minister's National Relief Fund (PMNRF) to provide support to the affected individuals and their families. Each deceased person's next of kin will receive Rs 2 lakh as ex-gratia, acknowledging the irreparable loss they have suffered. Furthermore, those seriously injured will receive Rs 50,000 to aid their recovery.
It is important to highlight that among the injured victims, two children are also receiving medical treatment.