Umesh Murder Case timeline after 'Mitti Mein Mila Denge' Remark: Encounters & Arrests
13 April, 2023 | newsx bureau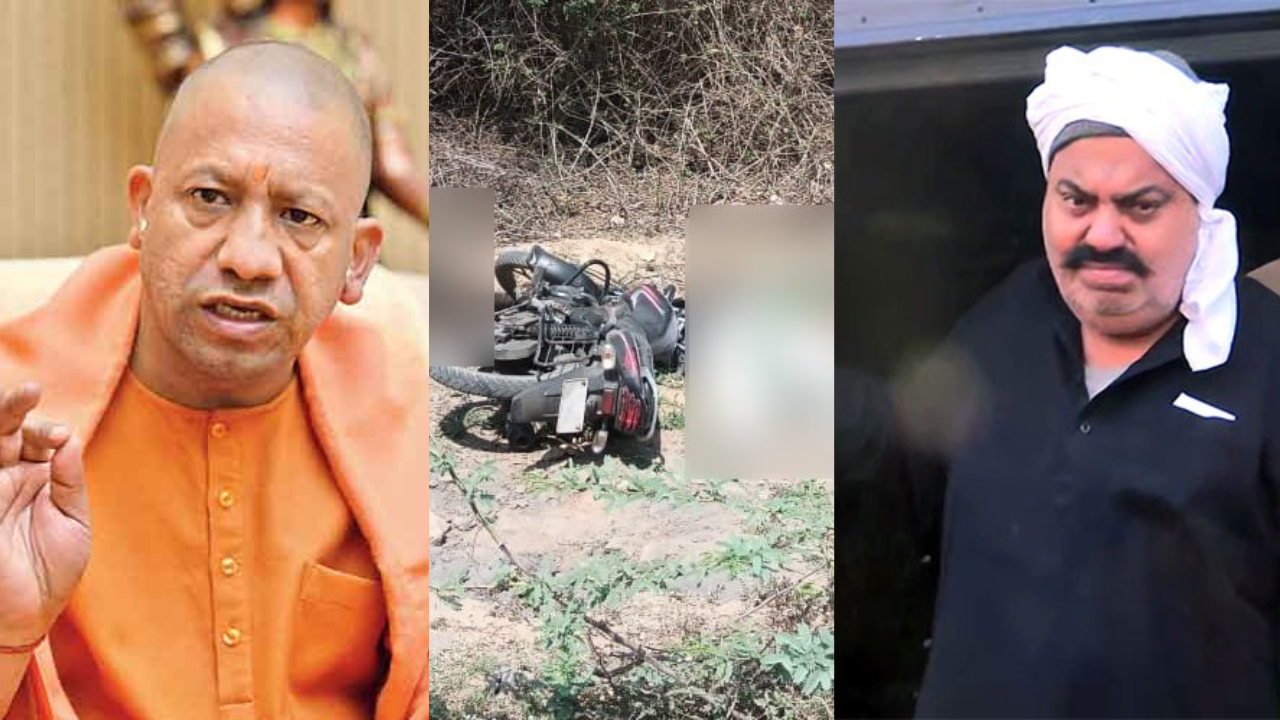 From Umesh Pal's murder to Asad's encounter a timeline of events.
Gangster-turned-politician and an accused in the Umesh Murder case was being brought to the CJM court in Prayagraj when his son, Asad Ahmed was shot dead along with his aide Ghulam in an encounter with Uttar Pradesh Special Task Force in Jhansi. It is worth noting that many of the accused in Umesh murder case are still absconding and police have announced a reward of 2.5 lacs to anyone who provides their whereabouts. Here's a timeline of events in the Umesh Pal Murder case.
Umesh Pal gets murdered on 24th February
Lawyer Umesh Pal was murdered on 24th February in broad daylight along with two UP police guards deployed in his security. As soon as the lawyer reached his house the two criminals opened fire on his car and hurled bombs at him. Umesh tried to run to the safety of his house where he was shot fatally. The three of them were taken to the hospital where Umesh and his gunner Sandeep Mishra were declared dead upon arrival. Later second gunner Raghvendra Singh also succumbed to his injuries during treatment.
'Mitti me mila denge' Yogi takes a vow in UP assembly on 25th February
On 25th February, Uttar Pradesh chief minister Yogi Adityanath gave a big statement in the UP assembly promising to avenge the death of two UP cops who died trying to save lawyer Umesh Pal. Yogi said that no one including those who committed this heinous act would escape the hands of the law and will be mixed in soli. He also added that Samajwadi Party is a patron of criminals and mafias. This came in retaliation to Samajwadi Party chief Akhilesh Yadav's claim of the deteriorating law and order situation in UP.
UP police registers case against Atiq and his family, first encounter on 27th February
Three days after Umesh Pal's murder, UP police registered a case against 18 people including Atiq Ahmed, his wife Shaista, brother Ashraf and son Asad. The first encounter took place on 27th February when one of the accused named Arbaaz was killed in a police encounter near Dhumaganj. Arbaz was driving the Creta vehicle that was used in Umesh Pal's murder. On the same day, another accused named Sadaqat was arrested and led the police to one of the hostel rooms at Allahabad University where the conspiracy was planned.
Bulldozer action begins on 1st March
Immediately after getting the nod, UP government began taking down Atiq's illegal properties. The first action took place at the house of Zafar Ahmed, a close aide of Atiq Ahmed. Prayagraj Development Authority bulldozed Zafar's house where attackers had met with Atiq's wife Shaista. Atiq and his gang had first met at Zafar's house right after the killing took place. Police also claimed to have found ammunition in Zafar's house.
Police sends Atiq's sons to Juvenile Detention Centre on 2nd March
The UP police claimed that Atiq's sons were also involved in Umesh's Murder. After being named in the case Atiq's two minor sons were sent to Juvenile Detention Centre. However, Shaista claimed that both of her sons were not in the juvenile detention center.
Action on Atiq's relatives on 3rd March
After demolishing Zafar's house, the bulldozer reached the house of Kavi Ahmed, an accused in the Raju Pal murder case. JCB's demolished the house of Kavi Ahmed in Sarai Akil. Police recovered half a dozen illegal weapons from Kavi Ahemd's house. Apart from this the house of Mashuddin was also demolished who funded Atiq's gang.
The encounter of Vijay alias Usman on 6th March
The biggest development in Umesh Pal murder case was the encounter of Vijay also known as Usman. It was Usman who fired the first shots at Umesh Pal. Initially, police was unable to identify Usman from CCTV footage. Usman alias Vijay was encountered in an area called Kaundhiyara at Prayagraj. Police also sealed the Muslim hostel of Allahabad University where accused Sadaqat Khan used to live.
First reactions after Asad's encounter on April 13th
UP CM Yogi Adityanath was first to congratulate the UP police Special Task Force Team, who lauded the action under the leadership of DGP, Special DG law & order along with his entire team on the successful operation. Deputy CM of Uttar Pradesh, Keshav Prasad Maurya also congratulated the STF, talking exclusively to NewsX said "I congratulate the UP police, they were searching for the murderers of Umesh Pal for the past 45 days." Taking a dig at the Samajwadi party Keshav said "Samajwadi Party is feeling bad because they wanted criminals to take Uttar Pradesh's law and order in their own hands". Meanwhile, Samajwadi Party has claimed that Asad's encounter is a 'fake' encounter.