"Under CM Gehlot, Rajasthan has achieved leadership position in governance": Congress
9 April, 2023 | Pragati Singh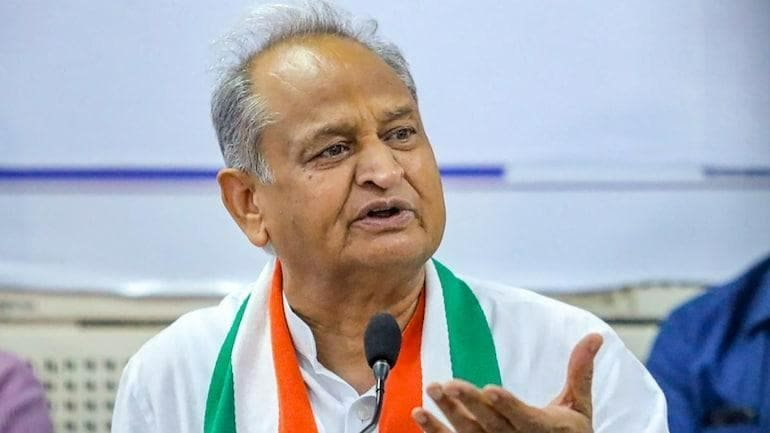 Party has achieved landmark achievements under CM Ashok Gehlot's tenure.
Hours after Sachin Pilot raised concerns about the BJP government's inaction on alleged corruption cases in Rajasthan, Congress leader Jairam Ramesh said in a statement on Sunday that the party has achieved landmark achievements under CM Ashok Gehlot's tenure, on the basis of which the party will seek a renewed mandate from the people later this year.
Jairam Ramesh, who is the party general secretary of Communications, said in a statement, "The Congress Government in Rajasthan with Ashok Gehlot as CM has implemented a large number of schemes and taken many new initiatives that have impacted the people profoundly. This has given the state a leadership position in governance in our country" The Congress MP further added, "The Bharat Jodo Yatra in Rajasthan was an outstanding success made possible by the dedication and determination of the party organisation in the state. Later in the year, the Congress will seek a renewed mandate from the people on the strength of these landmark achievements and the collective efforts of our organisation".
"I wrote to the Chief Minister on March 28 last year, and when I didn't get a reply, I wrote to him again on November 2. I urged him to investigate all the issues, that we raised, both I and CM Gehlot. Land mafia, liquor mafia, mining mafia or other cases. I said that elections are coming and we must show the public that there is no difference between our promises and our work," Pilot said at a press conference.
He further added, "We all know that the central government has been misusing CBI, ED, and Income Tax departments. 95 per cent of the ED investigation is against the Opposition parties. They (BJP) are trying to weaken the Opposition by putting false charges. While we are not misusing the agencies in the state, we are not even using them against the alleged corruption cases. Our workers and public should not think that we don't fulfil our promises".