Unhappy Over Lotus in G20 Logo: Mamata
5 December, 2022 | Pranay Lad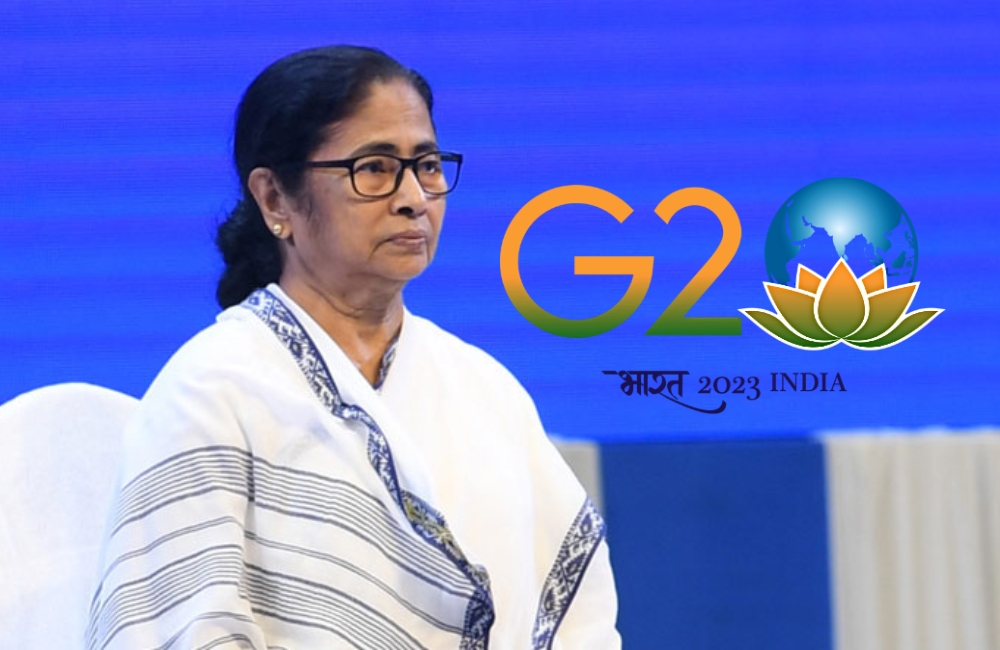 TMC supremo Mamta said she was unhappy over lotus being used in the G20 logo even though it is our national flower but it is also a symbol of a political party.
Mamata Banerjee, the chief minister of West Bengal and leader of the Trinamool Congress (TMC), has said that she would not speak with Prime Minister Narendra Modi face-to-face during the all-party conference he has scheduled to assess the preparations for the G20 Summit.
Banerjee is en route to Delhi to attend the all-party meeting, per the travel schedule obtained by NewsX.
She had already voiced her extreme anguish with the lotus in the G-20 emblem that was unveiled last week. Banerjee had argued that since the lotus is also a symbol of the national party, the Central government should not have included one in the G20 design.
"The lotus plant serves as the BJP's party emblem. Consequently, a peacock, lion, or other national emblems may have taken the place of the lotus "Outside the West Bengal Assembly, Banerjee spoke to the media.
Banerjee added, "From Delhi, I will be visiting Ajmer Sharif dargah and Pushkar in Rajasthan." Banerjee said that she will be travelling to New Delhi on December 5 to take part in the conference.
The TMC leader is anticipated to finalise the party's plan for the Winter Session of Parliament during her visit to the national capital. On December 7, Banerjee will have a meeting with TMC MPs on this at Dum Dum legislator and seasoned party member Saugata Roy's official house.
According to a senior TMC politician who did not want to be identified, "all the Lok Sabha and Rajya members of the party have been requested to be mandatorily present at the meeting."
The TMC's plan to address the concerns voiced by other party MPs on the current happenings in the state is also likely to be discussed by the Chief Minister.
Additionally, the TMC leader will travel to Meghalaya for three days starting on December 12 to talk about her party's expansion strategies in the northeastern state. Abhishek Banerjee, her nephew and the national general secretary of the TMC, opened a new office there last week.