UNICEF Report: 29.2 Million People in Afghanistan Projected to Require Humanitarian Assistance Amidst Crisis
29 July, 2023 | Don Tomslee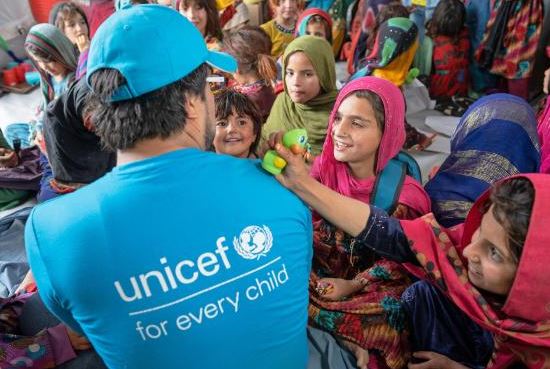 Situation in Afghanistan has worsened since the Taliban took control of the country in August 2021.
A recent report by the United Nations Children's Fund (UNICEF) has painted a grim picture of the food crisis in Afghanistan. According to the report, over 15 million people in the country are expected to face food insecurity until October 2023. Additionally, a staggering 29.2 million people are projected to require humanitarian assistance to meet their basic needs, as reported by media.
The recession in Afghanistan has been aggravated by a combination of factors, including drought-like conditions, floods, insecurity, harsh winters, political and economic instability, and displacement. These challenges have pushed vulnerable populations to the brink, with 64 percent of households unable to meet their basic needs, as per the UNICEF report cited by media.
The situation in Afghanistan has worsened since the Taliban took control of the country in August 2021, plunging it into a severe humanitarian crisis. Economist Sayed Masoud emphasized the importance of humanitarian aid and food security in raising the living standards and fulfilling the basic needs of families in the country.
The situation is particularly dire for Afghan women, as the restriction on their employment for NGOs and the United Nations has put vulnerable women and children at even greater risk. Women's rights activist Surya Paykan highlighted the potential contributions of women in social and work fields, but lamented the lack of progress by the current government in addressing this issue, according to media.
Since the Taliban's takeover, women in Afghanistan have faced numerous restrictions, including being prohibited from holding leadership positions and being unable to work or travel without male companions. The uncertain fate of schools, with no word on if or when they will reopen, has added to the distress of the Afghan population.
The humanitarian situation in Afghanistan remains critical, and concerted efforts are needed to address the food crisis and ensure the well-being and protection of vulnerable populations, especially women and children, who bear the brunt of the ongoing crisis.