Unveiling Ethnic Tensions in Manipur : Waves of Violence, Burned Homes, and Curfews
9 June, 2023 | Vedika Sarraf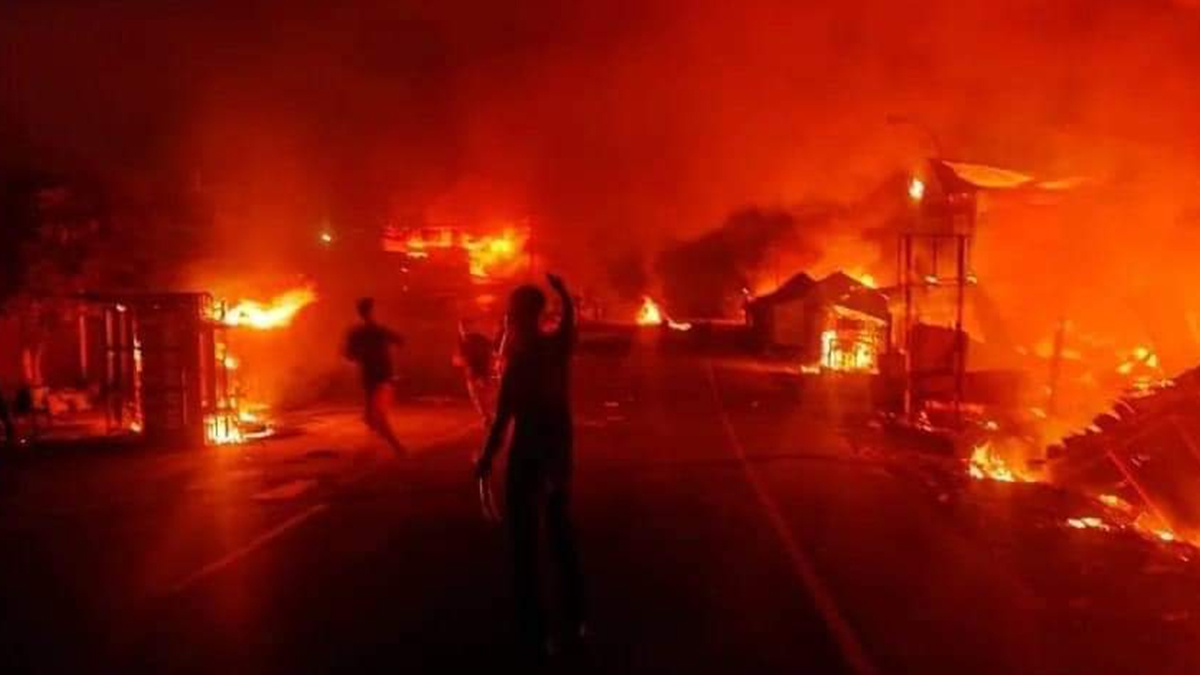 CM Biren Singh disclosed that the ongoing violence has resulted in approximately 230 injuries and the destruction of 1,700 homes.
Manipur has a long history of ethnic riots, often triggered by conflicting claims over land, resources, and economic opportunities between residents of the hills and the valley. The current outbreak of violence in Manipur is partly attributed to the significant influx of Kukis from neighboring Myanmar, as the state shares a 550 km-long border with the country. Chief Minister N. Biren Singh, addressing reporters on Monday, disclosed that the ongoing violence has resulted in approximately 230 injuries and the destruction of 1,700 homes. A curfew is currently in effect, and peace talks are underway. The chief minister emphasized that the violent clashes have left 230 individuals injured and 1,700 homes engulfed in flames.
According to the police in Imphal, the state capital, the conflict, which primarily affected the hills and certain areas of the valley, has claimed the lives of 62 people, despite no fighting occurring over the weekend. Recent reports from India indicate a death toll of 65, although three members of the ruling Bharatiya Janata Party (BJP) in the state claim the number is closer to 70. After the situation was brought under control through the deployment of police officers and troops patrolling the streets, a dawn-to-dusk curfew was imposed and is still in effect. Chief Minister Singh expressed that thousands of citizens are now returning home under the escort of security forces. "Things are gradually returning to normal, but the violent conflicts will be subject to a high-level investigation," he added.
The outbreak of violence in Manipur emerged following protests by over 50,000 Kukis and members of other predominantly Christian tribal communities in Churachandpur and other districts. They were opposing the Meitei Hindu community's demand for special privileges, including rights to cultivate forest land, access to affordable bank loans, healthcare and educational facilities, and reserved government positions, among other benefits. In India, scheduled tribes receive preferential treatment for certain government positions, college admissions, and elected positions, ranging from village councils to the parliament. Affirmative action measures are being employed to address discrimination and historical structural inequities.