US Secretary of State Antony Blinken Advocates for Democratic Restoration in Niger, Raises Concerns over President Bazoum's Detention
29 July, 2023 | Don Tomslee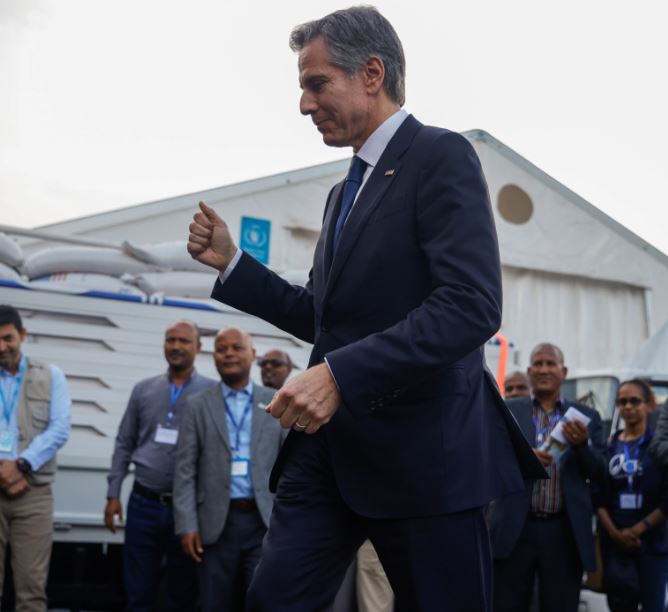 Secretary Blinken also reached out to former President Issoufou.
In a significant display of international concern, US Secretary of State Antony Blinken engaged in talks with Nigerien President Mohamed Bazoum and former President Mahamadou Issoufou to emphasize the United States' commitment to ensuring the full restoration of democratic governance in Niger. The discussions come in the wake of a recent military coup that has drawn sharp criticism from the global community.
In an official statement issued by the US State Department, Secretary Blinken underscored the country's dedication to upholding constitutional order and democratic rule in Niger. The democratically-elected President Bazoum, who remains in detention, is central to the United States' efforts in Niamey, as reiterated by Blinken during their conversation. The Secretary of State praised Bazoum's pivotal role in bolstering security, not only within Niger but also across the broader West Africa region.\
Negotiations with Niger part of agenda
However, negotiations aimed at securing constitutional order in Niger appear to have hit an impasse, with President Bazoum's detainment complicating the situation. The detention has become a major point of concern, as it threatens to strain years of successful cooperation between Niger and the United States, along with millions of dollars in assistance aimed at supporting the welfare of the Nigerien people.
In an attempt to find a resolution in favor of civilian-led democratic governance, Secretary Blinken also reached out to former President Issoufou. The latter has been urged to continue his efforts in finding a solution to the current crisis in the country.
The military coup in Niger triggered an international outcry, as General Abdourahamane Tiani declared himself as the nation's new leader on national television on July 28. The coup came amidst a deteriorating security situation and grievances related to economic and social governance. Tiani justified the military intervention as necessary to "preserve our homeland" and address the ongoing security crisis, citing the previous government's inability to offer a viable solution.
The Nigerien army command stated that it supported the coup to prevent further bloodshed and warned against any foreign military intervention, emphasizing the potential disastrous consequences such actions may have.
With President Bazoum's detention and the ensuing political turmoil, the situation in Niger has garnered intense global attention and sparked concerns over the country's democratic future. The diplomatic engagement of US Secretary of State Antony Blinken demonstrates the international community's commitment to supporting democratic values and urging the swift restoration of democratic governance in Niger.