Uttarakhand: Preparations for Char Dham Yatra in final stages; registration to be verified
14 April, 2023 | Pragati Singh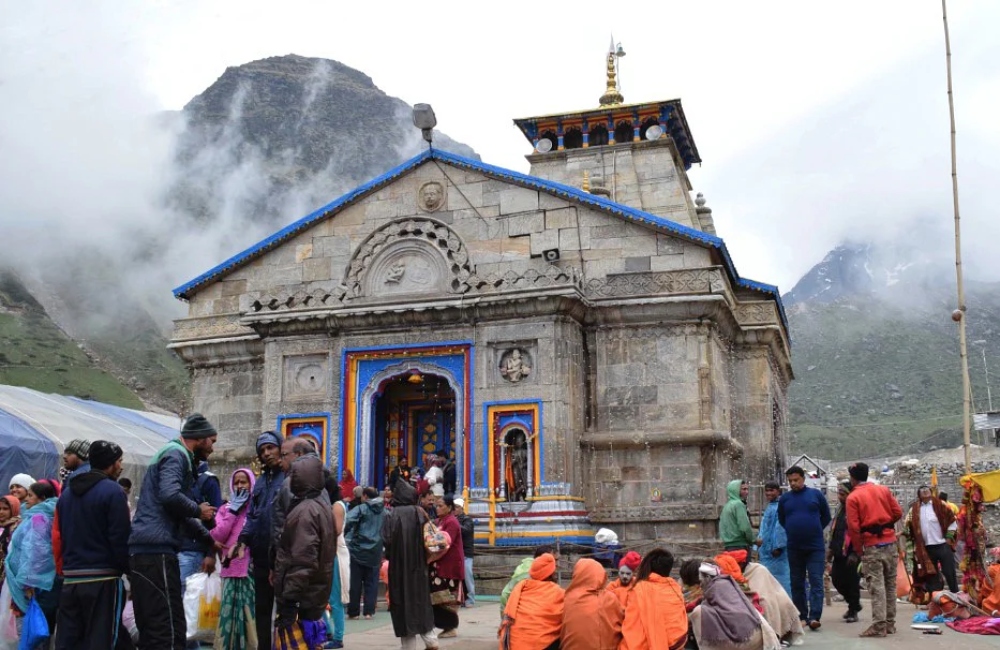 Dhami stated that the state government has made every effort to ensure a trouble-free Char Dham pilgrimage this year.
Officials said that preparations for the upcoming Char Dham Yatra in Uttarakhand are nearing completion, with pilgrim registration pending verification. Scanner machines will be installed at Barkot for Yamunotri, Hina for Gangotri, Sonprayag for Kedarnath, and Pandukeshwar for Badrinath for verification. According to officials, pilgrim registration for the Char Dham Yatra will be verified three times.
Passenger wristbands and a copy of physical registration will be accepted, and pilgrim registration will be verified by scanning the QR code on a mobile device. Meanwhile, ahead of the annual pilgrimage, Uttarakhand Health Secretary Dr. R Rajesh Kumar inspected Health ATMs installed at sub-district hospital Srinagar and base hospital Srikot on Thursday.
During his inspection, Kumar also gave the hospital administration the necessary guidelines for the smooth operation of the Health ATMs, asking officials to keep a technical person posted at these ATMs for the convenience of Char Dham pilgrims.
The Health secretary said, "I asked the chief medical officer, Pauri, to work with the paramedical staff in making travel arrangements and ensuring other necessary preparations. As many as 50 health ATMs have been set up by Hewlett Packard Enterprises under (Corporate Social Responsibility) CSR in various medical units identified in the Garhwal division, on the Yatra route, for regular health check-ups of pilgrims. Parameters like blood pressure, sugar level, body temperature, oxygen content, body fat, and 70 free tests, including index, dehydration, and pulse rate, will be done."
"Healthcare services are being improved on the Yatra route, and the number of Health ATMs will be increased in the coming days. The health officer was also directed to run an intensive checking campaign of food items in various hotels, dhabas, and restaurants by putting together a team on the pilgrimage route in the Pauri district," he said.
Earlier in the day, Chief Minister Pushkar Singh Dhami stated that the state government has made every effort to ensure a trouble-free Char Dham pilgrimage this year.
"All preparations for Char Dham Yatra have been completed. More than 12 lakh pilgrims have registered and we have made all arrangements to ensure that everyone has a smooth and hassle-free journey to the pilgrimage sites," Dhami told ANI.
On Sunday, Ajendra Ajay, president of the Badrinath Kedarnath Temple Committee (BKTC), visited the temple with officials from various departments to inspect ongoing reconstruction work and to review pilgrim travel arrangements. Kedarnath Dham's doors will open on April 25, and Badrinath Dham's will open on April 27.