MoS Muraleedharan: remove Kerala Governor as constitutionally invalid
14 November, 2022 | Pranay Lad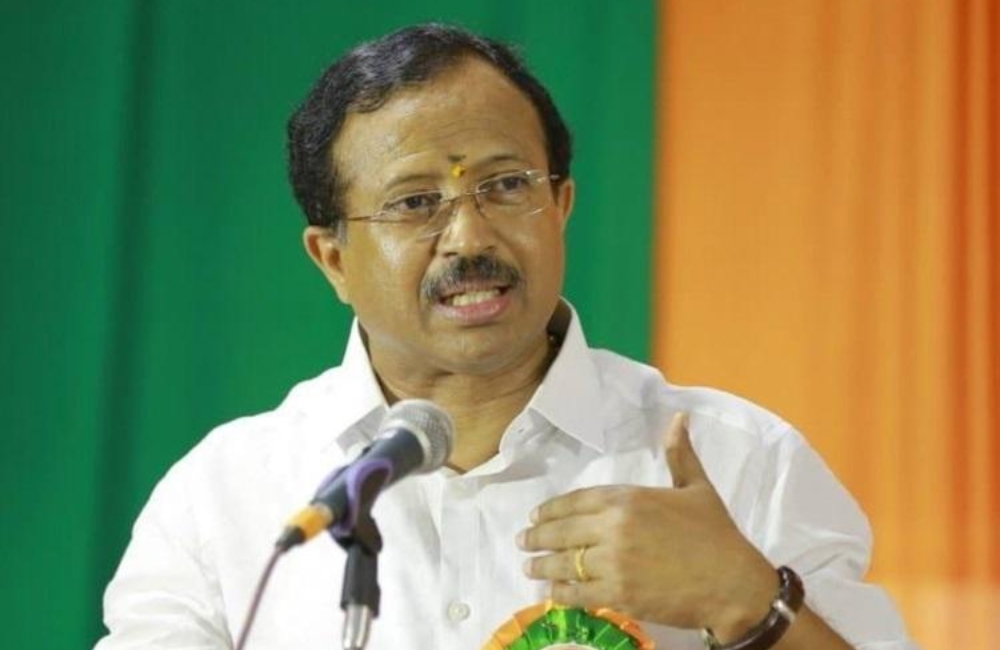 V Muraleedharan, MoS for External Affairs, has referred to the action taken to remove Gov Arif Moh from his position as chancellor at many state institutions as being unconstitutional.
V Muraleedharan, Union Minister of State for External Affairs, urged that the Pinarayi Vijayan administration reveal the proof that the Governor had attempted to saffronize Kerala's universities. Muraleedharan said to the media, "The governor of Kerala has always maintained a posture that he is the guardian of the constitution and he will preserve the interest of the people of Kerala.
He said, "Governor has taken a position in university matters which will have a fair selection procedure where there will be no corruption in appointments.
He said, "The government created an ordinance to support corruption and said it is constitutionally legal.
In an odd turn of events, the Pinarayi Vijayan-led Kerala government has finally issued an ordinance to Rajbhavan to have Governor Arif Mohammed Khan removed from his position as chancellor of the state universities amid the ongoing dispute between him and the Left administration.
On Saturday, Kerala Raj Bhavan said that it had received the decree removing the Governor from his position as chancellor at several universities.
On Wednesday, the Kerala Cabinet resolved to introduce an ordinance to depose Governor Arif Mohammed Khan from his position as chancellor.
Additionally, Ciza Thomas was given the job of Vice Chancellor for the APJ Abdul Kalam Technological University (KTU) in Thiruvananthapuram by the Governor.
The appointment of Kerala Governor Arif Muhammad Khan as chancellor of the state universities was sought to be put on hold by the Vijayan government, who asked the High Court to do so. The court, however, decided against postponing the appointment on Tuesday.
In October, the Supreme Court removed Rajasree MS as Vice Chancellor due to a UGC rule breach.
Professor Sreejith P.S.'s appeal, which contested the Kerala High Court ruling issued on August 2, last year, was accepted by a court panel made up of Justices MR Shah and CT Ravikumar.
Therefore, the highest court noted, the Chancellor had no choice but to evaluate the names of the other applicants when just one person was proposed and the panel of names was not recommended.
As a result, the top court stated, the appointment of the respondent Rajasree might be seen to be outside of and/or in conflict with the requirements of the UGC Regulations as well as even the University Act, 2015.