US: 8 killed, 11 injured after vehicle crashes into migrants' crowd in Brownsville, Texas
8 May, 2023 | Vaishali Sharma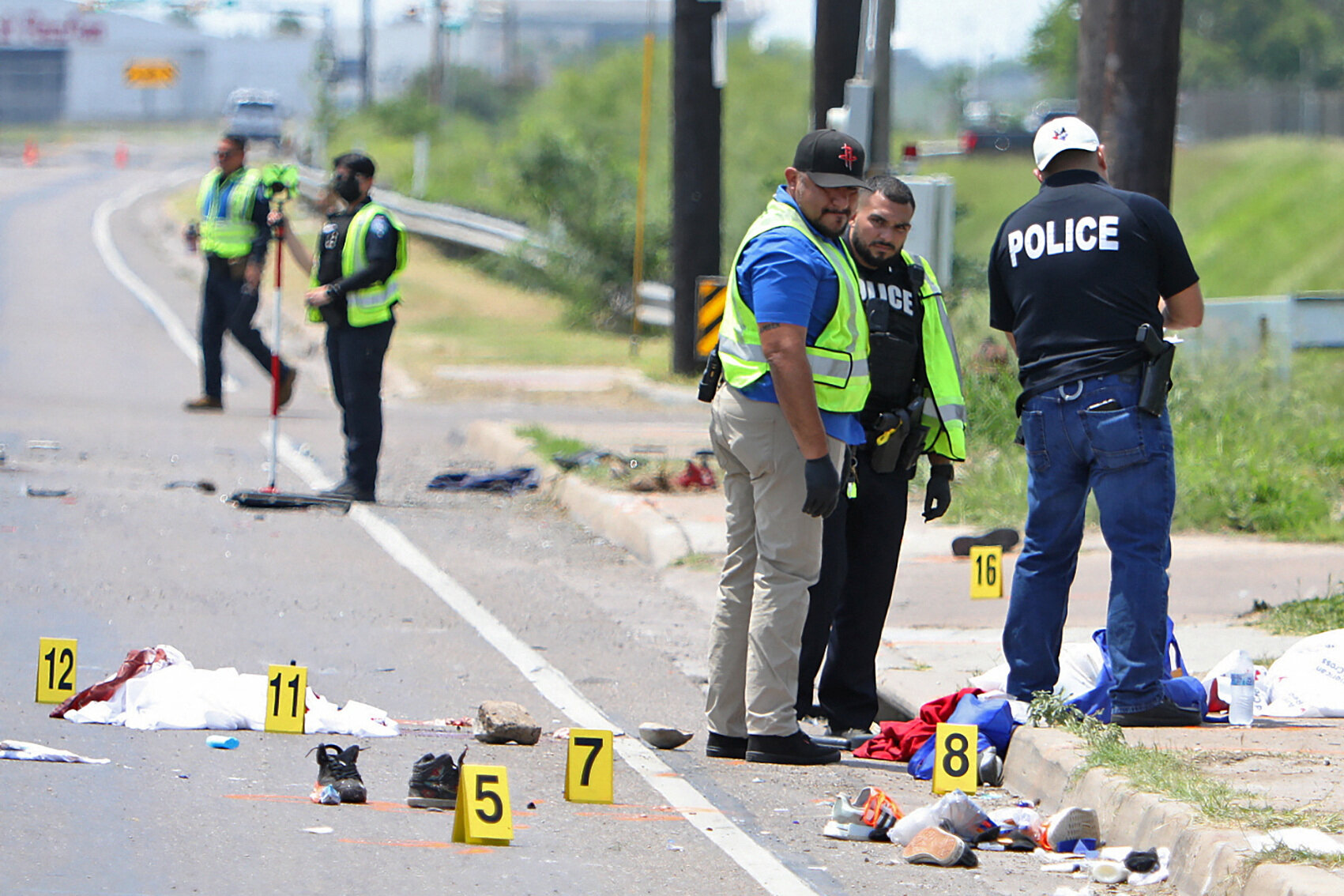 A vehicle crashed into a crowd in Brownsville, Texas on Sunday, killing eight people who were believed to be migrants and injuring at least 11 others
A vehicle crashed into a crowd in Brownsville, Texas on Sunday, killing eight people who were believed to be migrants and injuring at least 11 others, according to Fox News.
According to The Hill, police stated that the collision did not appear to be an accident. The incident occurred after a car collided with a crowd at a bus stop near Brownsville's Ozanam Centre, a shelter for migrants and homeless people in the community. Brownsville is one of the border cities experiencing a surge in migrants attempting to cross into the United States from Mexico.
According to the Brownsville Police Department, eight people died and 11 others were taken to area hospitals for treatment.
According to Fox News, the driver, a Hispanic man, has been arrested and charged, but the investigation is ongoing. According to officials, all eight of those killed in the crash were migrants.
There has been no further information released about the driver, who has been arrested and is currently receiving medical treatment at a nearby hospital under 24-hour supervision. The suspect is also being drug and alcohol tested.
Cameron County Judge Eddie Trevino Jr. stated that the driver has been charged with reckless driving and that police are awaiting the results of a toxicology report. Judge Trevino stated that it was unclear whether the driver had lost control or intentionally ran over the group.
More research is being conducted. According to Fox News, more charges are likely to be filed. At around 8:30 a.m. on Sunday, the victims were waiting at a city bus stop near the centre when the attack occurred.
According to the Hill, seven people died at the scene and an eighth died on Sunday evening.
According to US media, witnesses near the intersection reported seeing several bodies covered in the street, as well as a group of women praying nearby.
The Hill quoted Shelter Brownsville's Ozanam Center director Victor Maldonado stating that he had reviewed the shelter's surveillance video on Sunday morning after receiving a call about the crash.
"The city bus stop is across the street from the shelter and is not marked. There was no bench, and people waiting there were sitting along the curb, Maldonado said. He said most of the victims were Venezuelan men, " the publication cited.
This comes just one day after a gunman opened fire on shoppers at a mall in Allen, Texas, killing eight people and injuring seven more. The gunman, identified as Mauricio Garcia, 33, of Dallas, Texas, was shot and killed by police.
According to the US Census Bureau, Texas has the nation's second-largest Indian-American population as of 2020. In 2010, there were 230,842 Indian Americans in Texas, accounting for 0.9% of the total population.
According to Open Doors data, approximately half of Indian students are pursuing higher education in six US states: New York, California, Texas, Illinois, Massachusetts, and Arizona. In 2021, Texas had 19,382 Indian students.