Veteran politician Sharad Yadav passes away at 75
13 January, 2023 | Asawari Jindal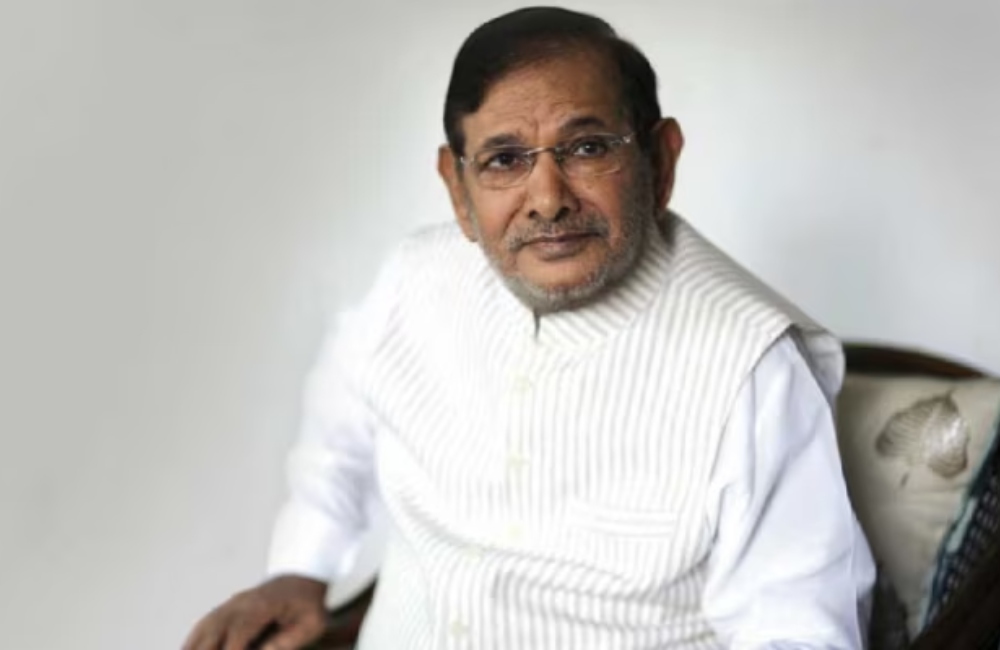 Former Union Minister and a prominent social leader Sharad Yadav has passed away at 75.
Former Union Minister and a prominent social leader Sharad Yadav has passed away at 75. He had been admitted to a private hospital in Gurugram, wherein he passed away on Thursday night, his family members informed.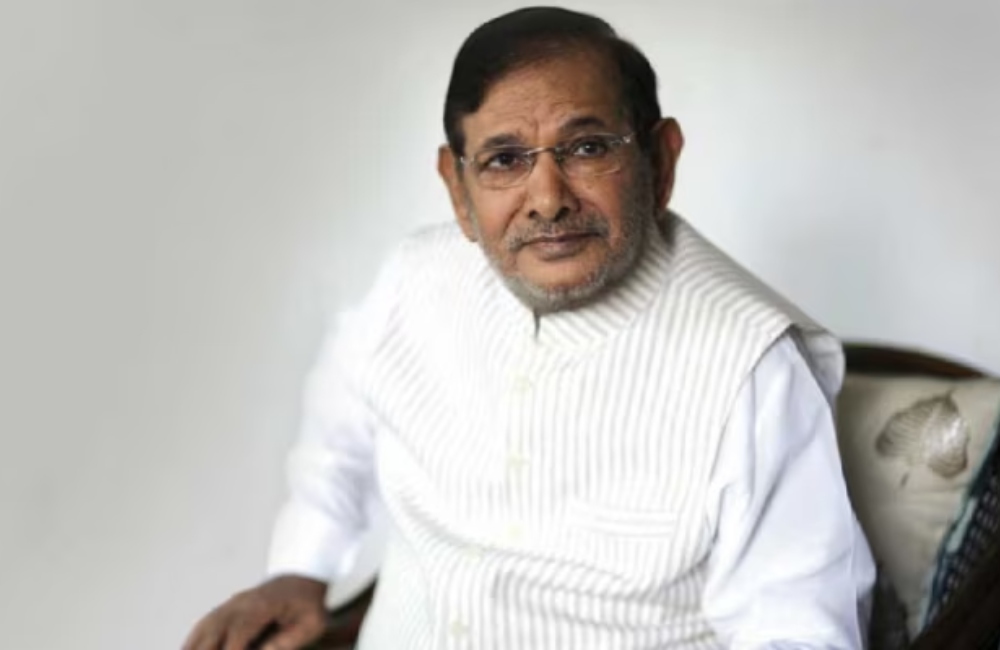 Sharad Yadav had been ailing for a while and had been brought to the Fortis Memorial Research Institute in an unconscious and unresponsive state. He did not have a pulse or recordable blood pressure, the hospital said in an issued statement.
'He underwent CPR as per ACLS protocols. Despite best efforts, he could not be revived and was declared dead at 10:19PM. We would like to convey our deepest condolences to his family,' read the statement released by Fortis Hospital.
Sharad Yadav played a crucial role in the Atal Bihari Vajpayee government between 1999 and 2004. The veteran politician had recently merged Loktantrik Janata Dal (LJD), a party that was launched by him and Former Rajya Sabha member Ali Anwar in May of 2018, with the Rashtriya Janata Dal (RJD).
Condolences have started pouring in since his daughter shared the shocking news of his demise, on Facebook. 
"Pained by the passing away of Shri Sharad Yadav ji. In his long years in public eye, he distinguished himself as MP and Minister. He was greatly inspired by Dr. Lohia's ideals. I will always cherish our interactions. Condolences to his family and admirers. Om Shanti", Prime Minister Narendra Modi said on Twitter.
President Murmu expressed her condolences via Twitter stating 'Saddened to know about the passing away of former Union Minister Shri Sharad Yadav. A student leader of seventies who fought for democratic values, Sharad ji was an important national voice of the dispossessed in Parliament. My deepest condolences to his family and admirers'.
Congress Leader Rahul Gandhi, who also personally went to Sharad Yadav's residence to pay his condolences, expressed his sorrow on Twitter stating 'Sharad Yadav ji was a person of humble nature along with being a leader of socialism. I have learnt a lot from him. I express my condolences to his bereaved family members. His contribution to the country will always be remembered'.