VHP: Don't dress up kids as Santa; Krishna, Buddha okay
25 December, 2022 | Riya Girdhar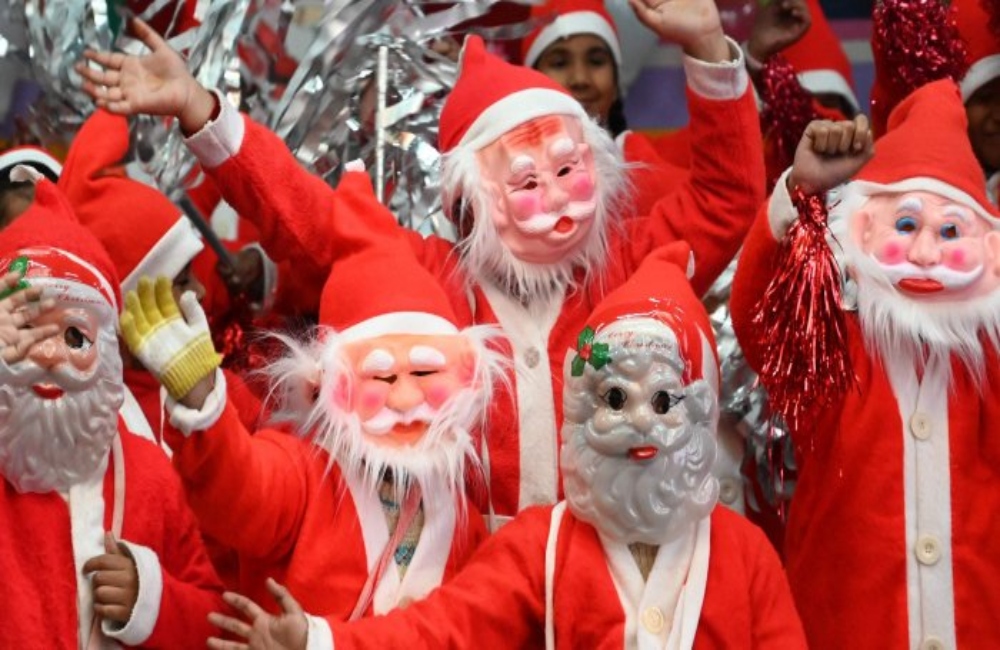 The VHP wrote to Madhya Pradesh schools, requesting that they not force its Hindu kids to dress up as Santa Claus during the Christmas season.
The Vishwa Hindu Parishad of Madhya Pradesh has ordered schools not to allow Hindu pupils to dress up as Santa Claus and bring Christmas trees without their parents' approval. The VHP stated in a statement that it was made aware of situations in which some schools in the state were forcing pupils to dress up as Santa Claus for Christmas celebrations. The VHP stated that this is an affront on Hindu culture, saying that Hindu children can dress up as Ram, Krishna, Gautam Buddha, Mahavir, and Guru Govind Singh but not Santa. "Bharat is the land of saints, not Santa," according to the statement.
"As a result, all schools are advised not to dress up Hindu children as Santa Claus without the prior approval of the parents, and if any school does so, VHP will pursue statutory legal action against the school," the statement continued.
The organisation recently protested Telangana Health Director G Srinivasa Rao's remark that Jesus Christ wiped away Covid and sought his resignation. "Srinivasa Rao Gadala, Director of Health, must resign, according to the Vishwa Hindu Parishad. The majority of Hindus were offended by his comments. He has insulted all of Hinduism's gods and goddesses. We demand that the Telangana Government, Chief Minister KCR, and Health Minister Harish Rao remove him from his position "Balaswamy, a VHP Telangana spokesperson, said.
Srinivasa Rao, on the other hand, emphasised that his comment had been misunderstood, and in his address, he stated that Covid was vanquished due to the government's initiative, the collaboration of all health workers, and the prayers of people of all faiths.