Vivek Ramaswamy announces 2024 US Prez bid; Here's who he is and a prediction
23 February, 2023 | Vaishali Sharma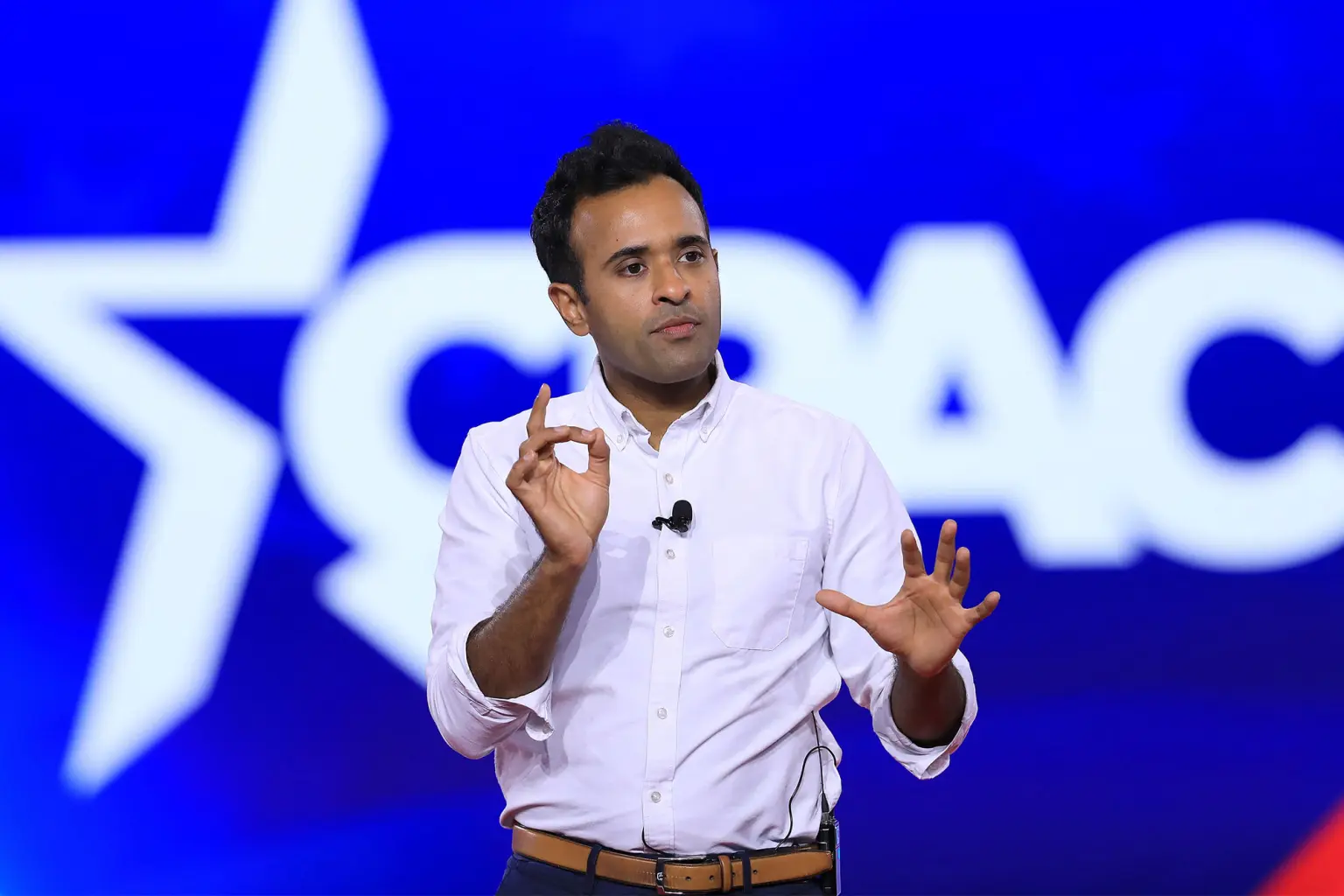 Indian-American tycoon Vivek Ramaswamy announced that he will be contesting 2024 presidential polls. Read to know about him and a prediction made by an American investor.
An Indian-American entrepreneur, author and the founder and CEO of Roivant Sciences, announced on Wednesday that he will be contesting 2024 presidential elections in the United States becoming the second Indian origin candidate to enter the Republican presidential primary race, after Nikki Haley.
"I am proud to say tonight that I am running for president to revive those ideals in this country," Vivek Ramaswamy said on Feb 22, adding, "I think we need to put 'merit' back into 'America' in every spirit of our lives."
Ramaswamy was born in Cincinnati, Ohio in 1985 and received a biology degree from Harvard College. He later graduated from Yale Law School with a J.D. He worked as an investment banker at Qatalyst Partners and as a consultant at McKinsey & Company before founding Roivant Sciences.
The 37-year-old second-generation Indian American founded Roivant Sciences in 2014 and oversaw the largest biotech IPOs in 2015 and 2016, which resulted in the FDA-approval of several medications following successful clinical trials in a variety of disease categories. The entrepreneur quickly rose to prominence for his work in the field, and he was featured on the cover of Fobes magazine in 2015, with the headline "The 30-Year-Old CEO Conjuring Drug Companies from Thin Air."
After stepping down as CEO of Roivant Sciences in 2021, Ramaswamy co-founded Strive Asset Management, an Ohio-based asset management firm backed financially by billionaire entrepreneur Peter Thiel and his law school friend, venture capitalist JD Vance.
His Political Views
Ramaswamy is also known for his outspoken views on various political and social issues. He has written op-eds on topics such as cancel culture, woke ideology, and the role of corporations in society. In 2021, he published a book titled "Woke, Inc.: Inside Corporate America's Social Justice Scam," which critiques the trend of corporations prioritizing social and political activism over their core business objectives.
"Wokeism" is the promotion of liberal progressive ideology and policy as an expression of sensitivity to systemic injustices and prejudices.
"That's why I am proud to say tonight that I am running for United States president to revive those ideals in this country," he announced.
He said the US faces external threats like the rise of China.
It "has got to be our top foreign policy threat that we've got to respond to, not pointless wars somewhere else."
"That will require some sacrifice. It's going to require a declaration of independence from China and complete decoupling. And that's not going to be easy. It will require some inconvenience," he said.
Foreign policy is all about prioritisation, Ramaswamy said.
"We got to wake up to the fact that China is violating our sovereignty and the reason, if that had been a Russian spy balloon, we'd have shot it down instantly and ratcheted up sanctions. Why didn't we do that for China?" he asked.
Prediction by an American investor
Earlier, billionaire Bill Ackman claimed to believe that he has found the next US president supporting Ramaswamy.
"I am going to make a bold and early call. @VivekGRamaswamy will run for POTUS and win. I think the country is ready for his message," Ackman tweeted on Wednesday. "He is young, smart, talented and will attract the center to the right to win. He speaks hard truths which many believe but fear to say."
"He is a very talented and successful entrepreneur who understands business, economics, healthcare, politics, history and geopolitics. You won't likely agree with all of his views, but you will respect his candor, acumen, discipline and energy. One to watch," Ackman added.