Voting Commences in Six States for 7 Assembly Seats in Bypolls
5 September, 2023 | Akshara Tyagi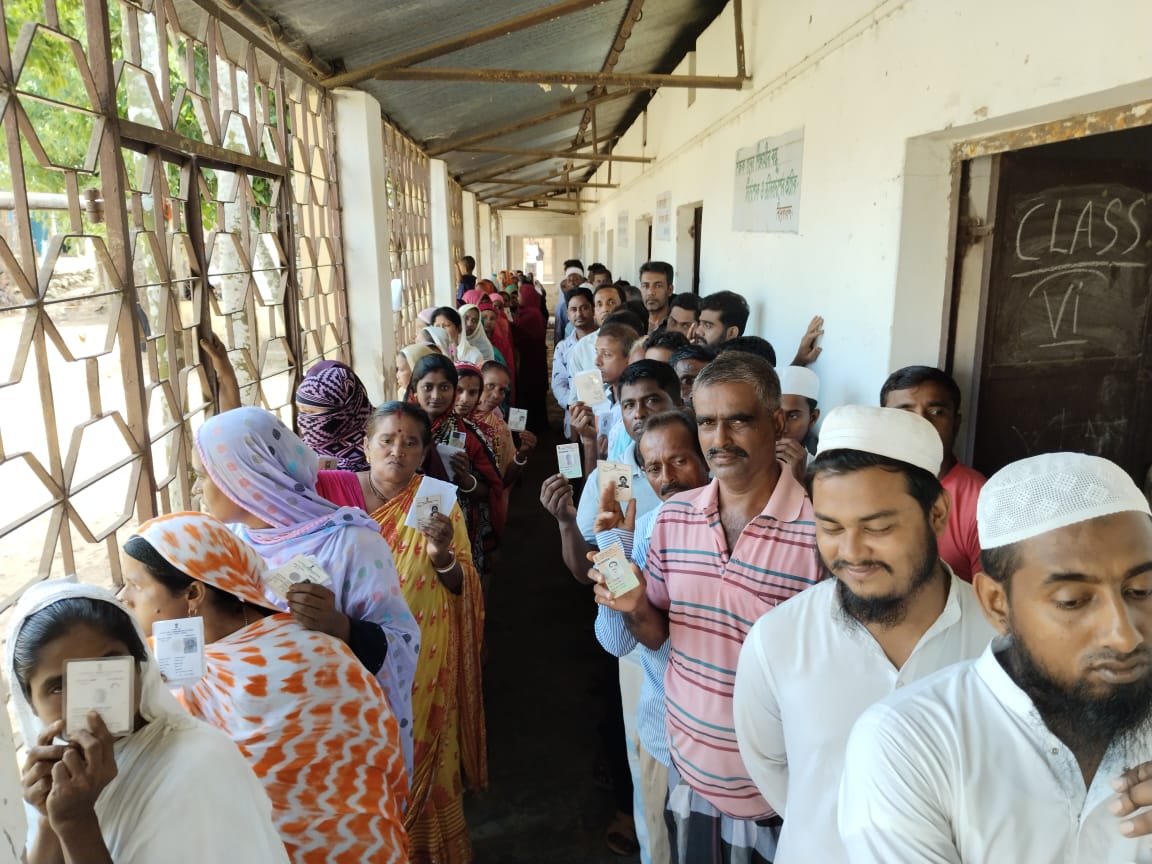 Voting commenced at 7 a.m. on Tuesday for bye-elections in seven assembly constituencies across six states
Voting commenced at 7 a.m. on Tuesday for bypolls in seven assembly constituencies across six states: Uttar Pradesh, Uttarakhand, Kerala, Tripura, West Bengal, and Jharkhand. This marks the first electoral contest between the BJP-led National Democratic Alliance (NDA) and the newly formed Indian National Developmental Inclusive Alliance (INDIA) by the opposition.
The bye-elections are taking place in Kerala's Puthupally, West Bengal's Dhupguri, Jharkhand's Dumri, and Uttarakhand's Bageshwar, as well as Boxanagar and Dhanpur in Tripura. The Election Commission will announce the results on Friday, September 8.
These bye-elections were triggered by the deaths of sitting MLAs in five states, while two MLAs resigned from their posts. Notably, in Uttar Pradesh's Ghosi, Dara Singh Chauhan's re-election as an SP MLA prompted the bye-elections. Chauhan switched to the BJP after leaving the SP, and he is contesting against the SP's Sudhakar Singh in the Ghosi bye-election.
In Tripura's Dhanpur, the bye-election was necessitated when the BJP's Pratima Bhoumik resigned to retain her Lok Sabha seat, leaving the assembly seat vacant. Bhoumik's brother, Bindu Debnath, is contesting for the BJP against CPI-M candidate Kaushik Chanda in Dhanpur.
In Tripura's Boxanagar seat, which fell vacant after the death of CPI (MK) MLA Samsul Haque, the BJP and CPI (M) will face off.
Uttarakhand's Bageshwar seat will witness a three-way contest between the SP, Congress, and BJP due to the death of BJP MLA Chandan Ram Dass.
The bye-election in Kerala's Puthupally was triggered by the passing of Congress veteran Oomen Chandy, and Congress has fielded Oommen Chandy's son, Chandy Oomen, while the ruling CPI (M) has nominated Jaick C. Thomas as their candidate.
In Jharkhand's Dumri, the bye-election was necessitated by the demise of Jharkhand Mukti Morcha (JMM) MLA Jagarnath Mahto. JMM has nominated Mahto's wife, Bebi Devi, to represent the India alliance against the NDA's Yashoda Devu and AIMIM's Abdul Rizvi.
Finally, in West Bengal's Dhupguri, the bye-election became necessary following the passing of the BJP's Bishnu Pada Ray. Tapas Ray from the BJP is competing against Nirma Chandra Roy and CPI (M) candidate Ishwar Chandra Roy.
Also Read: 'Focus on what position countries take when they come': Jaishankar on some leaders skipping G20 Summit
Catch all the Latest Business News, Breaking News Events, and Latest News Updates on NewsX