#WeWomenWant: Shazia Ilmi, Shama Mohammed debate about Hijab, Triple Talaq
3 April, 2023 | Vaishali Sharma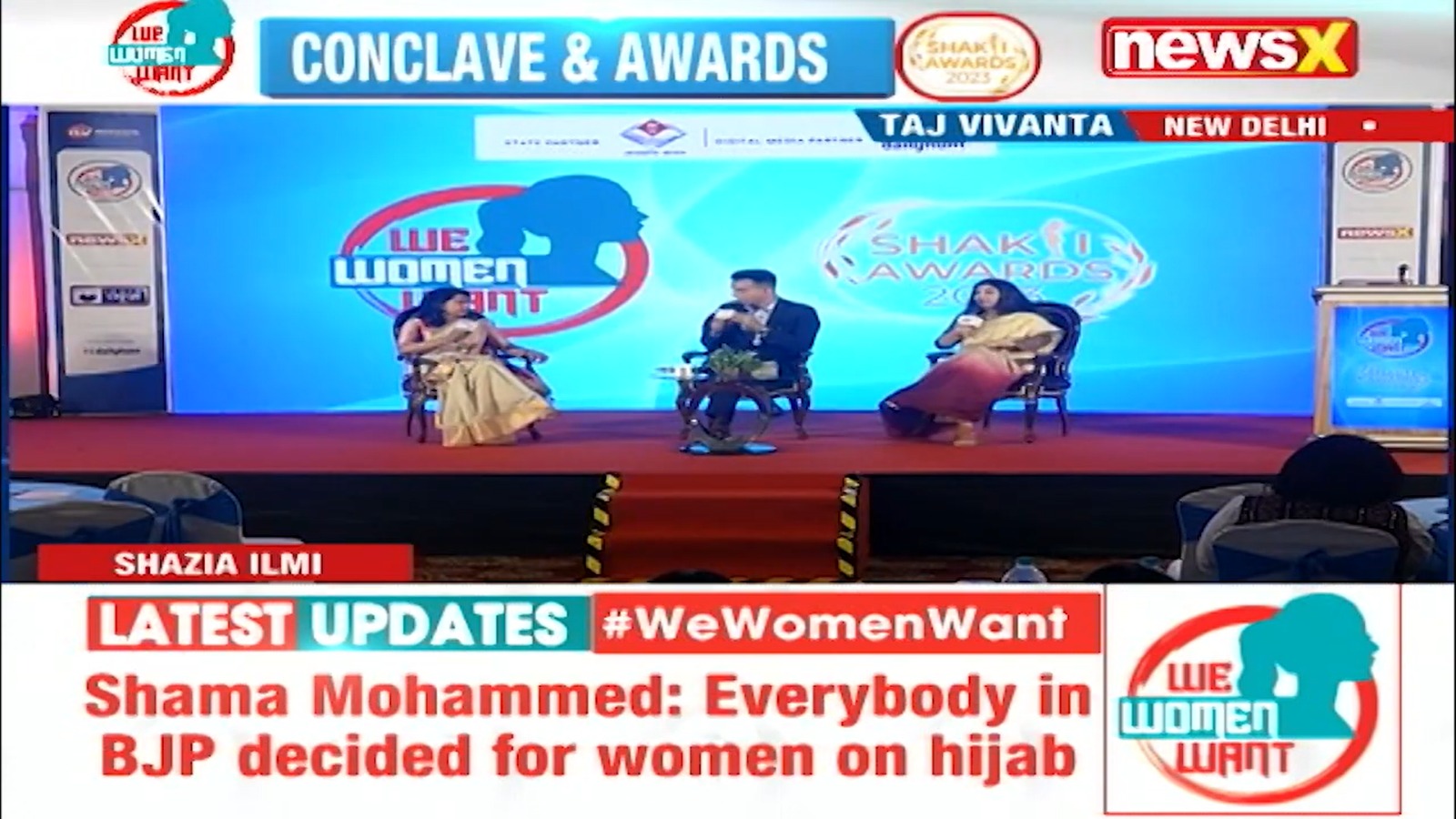 Congress spokesperson Shama Mohammed and BJP Spokesperson Shazia Ilmi debated about the government policies on Triple Talaq and Karnataka Hijab controversy.
iTV Network hosted the second edition of We Women Want Conclave And Awards in Delhi on Monday. The event was attended by Shama Mohammed, Congress spokesperson and Shazia Ilmi, BJP Spokesperson.
Watch live:
https://www.youtube.com/watch?v=jzUF3ZvoTAA
During the event, Shama Mohammed talked about the practice of Triple Talaq saying, "It is not mentioned in the Quran. Modi government made the practice a cognizable offence, but it must also criminalize men who abandon their wives and children, be it Muslim or Non-Muslim."
"No government, husband or any man will decide whether a woman wants to wear Hijab," she said raising the Karnataka Hijab issue.
On the contrary, Shazia Ilmi stated, "Women's development has been the cornerstone of every central scheme of this government. Our government did not succumb to anti-women legislation and enacted the legislation that gives women the right to question Triple Talaq that was unconstitutional and Un-Islamic. Finally good constitution, good sense and Quran has prevailed, thanks to the BJP government."
Countering the point on Hijab, Ilmi said, "It is about law and about a uniform. We have examples of women in police and army who wear their uniform with pride."
"During the time of Shah Bano case, the Supreme Court ordinance was thrown out,
The event marks the second edition of the We Women Want Conclave and Awards, honouring India's women achievers. The festival is an extravaganza celebrating women and saluting their spirit.