Who is Rishi Sunak, speculated to be Boris Johnson's successor as UK Prime Minister
7 July, 2022 | Riya Girdhar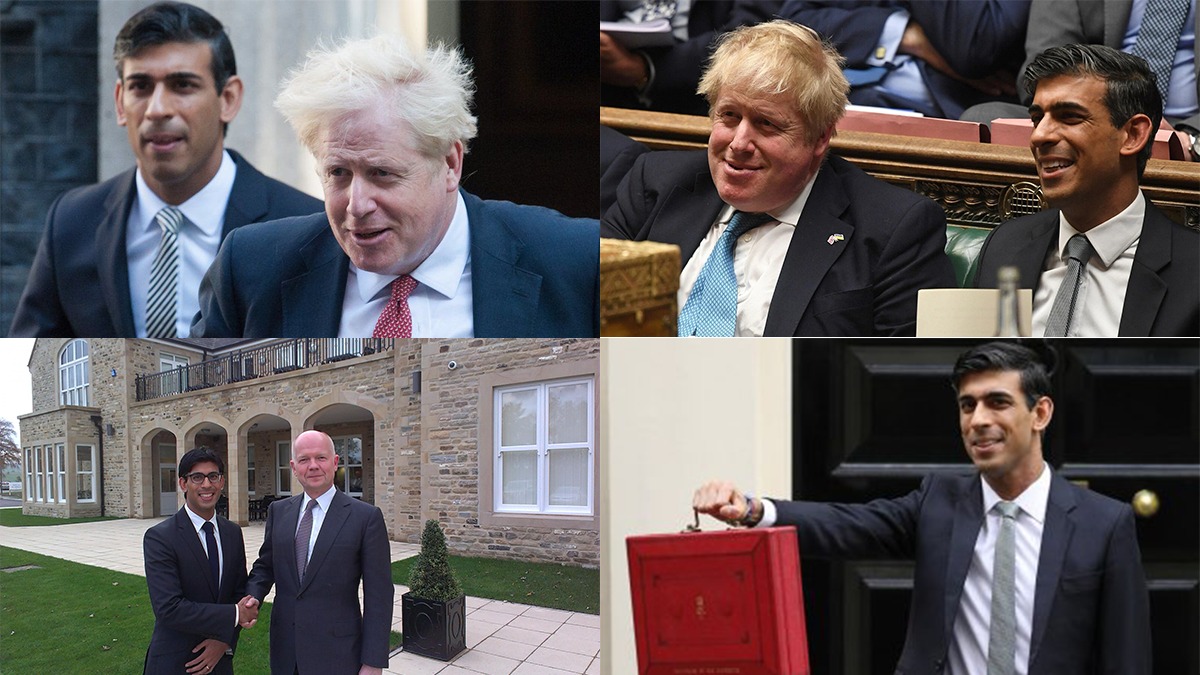 Rishi Sunak, 42, was chosen by Boris Johnson and named Chancellor of the Exchequer in February 2020, serving in his first full government position.
Rishi Sunak is speculated to be a possible contender to become the future prime minister of the United Kingdom after his withdrawal as Chancellor of the Exchequer led to a wave of resignations against Boris Johnson. He will be the first British prime minister of Indian descent if it happens.
Everything you should know about Rishi Sunak
Sunak was born in the United Kingdom to a pharmacist mother and a general practitioner (GP) father who worked for the NHS. 
He graduated from Stanford University and Oxford University.
He is married to Akshata Murty, the daughter of Infosys co-founder Narayana Murthy. The couple has two daughter, Anoushka and Krishna.
Rishi Sunak was elected to the House of Representatives for the first time in 2015. He was elected from the Yorkshire town of Richmond. Sunak climbed fast through the Conservative Party ranks and supported 'Brexit' calls. During Boris Johnson's 'leave the EU' campaign, he was one of his backers.
Sunak made history when he was selected to the most important UK Cabinet role, Chancellor of the Exchequer, in February 2020. During the epidemic, he won notoriety for his economic package to help businesses and employees.
The package featured a job retention scheme, which allegedly prevented mass unemployment in the United Kingdom.
However, his popularity suffered as a result of the 'partygate' controversy, which involved violating Covid laws and organising lockdown parties inside government buildings, and he was one of the officials penalised by the London Police.
Sunak has also come under fire for his rich wife's non-domiciled tax status. The tax status permits a person born in another country, or whose parent is from another country, to pay tax in the UK only on income earned in the UK. Because they earn the majority, if not all, of their income abroad, the system permits foreign immigrants to enjoy all of the benefits of being in the UK while paying very little in UK taxes.
Sunak has been the subject of discussion in the UK media since assuming the role of Chancellor. Whatever happens, the UK will have a new prime minister in place by October, and Sunak might become the country's and the party's first Indian-origin leader.